Student Spotlight: Anke Kotze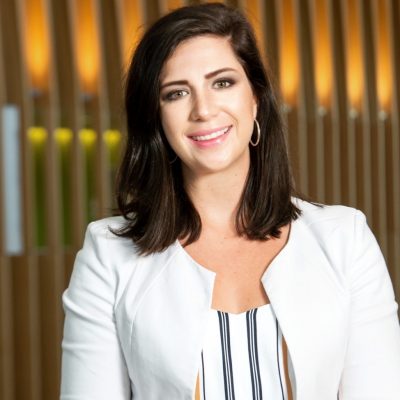 December 14, 2020
Anke Kotze is a master of public health student with a concentration in epidemiology and infectious disease from Johannesburg, South Africa. After earning a bachelor of science in biotechnology and bachelor of honours in microbiology at Stellenbosch University in South Africa, she chose to pursue a M.P.H. degree at Cornell due to its 'One Health' approach to public health.
What is your area of research and why is it important? What are the larger implications of this research?
The underlying mission of public health is to improve the conditions and behaviors that affect health so that all people can attain it, sustainably and equitably. During the beginning of the COVID-19 pandemic in the U.S., I volunteered to help a collaborative project between Stanford University, Entrepreneurship at Cornell, Global COVID-19 Relief Coalition (GCRC), and the Giving Back Fund to ship personal protective equipment (PPE) to Zanzibar. Ultimately, the group partnered up with the Tach Group organization, who donated 100,000 L1 masks to this project, which were delivered to our non-profit partner on the ground, Health Improvement Project Zanzibar (HIPZ). These masks offered four months of protection to over 310 health care workers at two different rural hospitals located on Zanzibar, Unguja Island, and they helped protect over 350,000 people that these HCW support. I am the acting Global Outreach Director for GCRC and was the project leader for the Zanzibar COVID-19 Relief Special Project
What inspired you to choose this field of study?
As a public health student, I felt like I needed and wanted to help combat this COVID-19 pandemic. This project was my way of giving back to the public (to people who are suffering immensely from the pandemic) to improve their health – which is the fundamental goal of a public health professional. I chose to get involved with this project specifically since I am South African and want to be part of the movement to enhance and build sustainability around African countries' health systems. Through this project, I helped build that knowledge, resource, and capacity bridge between developing and developed countries.
How has the pandemic influenced the focus of your studies?
Throughout this pandemic, my course work, and my international relations experience, I noticed that politics and policies could either make or break public and global health initiatives and interventions. Thus, politics and policies are vital for the progression of public health. Seeing as these two aspects play such a crucial role in determining the future of public health, I shifted my career focus from emergency and disaster management to science policy and advocacy for policy change. Through this, I will influence policies and develop political advocacy strategies for both public and global health. I switched my second-year electives to focus more on public policy, international relations, communications, and global health in order to help me gain those much-needed tools to be a successful advocate for change.
How has the pandemic changed your involvement at Cornell? What are you doing to impact the campus and community as a public health student?
Since I am a public health student and improving people's livelihood is my passion, this pandemic undoubtedly prompted me to get more involved with Cornell and affiliated projects. Over the summer and spring, I helped Ithaca City School District (ICSD) to update their emergency response plan for a pandemic, consulted on the reopening plans for school district's schools, as well as trained the school district's personnel in health and safety, communication, and cultural competency surrounding COVID-19 and in-person education. Furthermore, I have volunteered at a testing center organized by Cayuga Medical.
Regarding Cornell, I actively advocate for mask-wearing, practicing safe physical distancing, completing the Daily Check, and surveillance testing by upholding the Behavioral Compact in public, specifically during my meetings with student organizations, in class, and within my social group. I am also on the M.P.H. program Student Advisory committee, which helps communicate any students' concerns to the department leadership, such as with mask-wearing and in-person instruction.
What kind of impact would you like your research to make on the world?
This project is proof that an effective COVID-19 or health issue response is tailored at a grassroots level – collective action from the local level to affect change. Working with local change-makers allowed us to help meet their needs to make a difference and support the work that HIPZ is already doing. These masks will allow HCW to continue their vital work. It is a recurring theme that public health initiatives move into a country or population to help resolve an issue but withdraw thereafter, leaving them high and dry. Thus, I propose that we rather help these countries and communities build a sustainable health care structure and systems and resources development and work with the local people to help secure their future health.
What are your hobbies or interests outside of your research or scholarship?
I love hiking to the beautiful gorges and waterfalls in and around Ithaca. I like to go around Ithaca and try coffees at different places. On my days off, I sometimes visit the surrounding vineyards and wineries. Also, I love to read novels, especially from my favorite author, Jeffrey Archer.
Why did you choose Cornell to pursue your degree?
The M.P.H. program at Cornell is different from other M.P.H. programs. Their approach to public health is from a One Health and Planetary Health perspective. This is more of a collaborative, multisectoral, and trans-disciplinary approach where local, regional, national, and global levels work together to achieve optimal health and well-being outcomes by recognizing the interconnections between people, animals, plants, and their shared environment. Public health issues are complex, thus you need complex solutions to solve them. Therefore I believe this new approach taught by this program will give me the tools to become the best public health official I can be. Also, I chose Cornell because of the amazing and fresh landscape it is surrounded by.