Student Spotlight: Anna Whittemore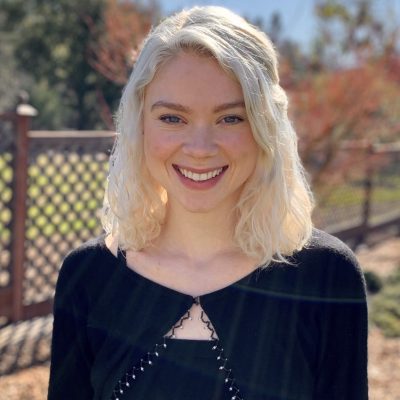 December 6, 2021
Anna Whittemore is a doctoral student in anthropology with a concentration in archaeological anthropology from Nashville, Tennesee. After earning a bachelor's degree from Vanderbilt University, she chose to pursue further study at Cornell due to the field of anthropology and the Cornell Institute for Archaeology and Material Studies.
What is your area of research and why is it important?
I am an anthropological bioarchaeologist, which means that I study the lives of past people by interpreting skeletons. Through the marks on skeletons, bioarchaeologists can reconstruct life experiences like injuries, illnesses, aging, diet, and daily activities. Specifically, I study people who lived in the Inka Empire to understand how one imperial policy, mass forced resettlement, impacted individuals and communities. There is a lot of research about this policy on a political level, but I want to shed light on what it meant for people who were forced to leave home and relocate to unfamiliar places.
What are the larger implications of this research?
What I really want to highlight is that migration journeys are complex and there's a lot more to the story than high-level policy decisions and political strategizing. This is something that gets lost in archaeology, because we usually don't have direct access to people's voices, so I'm using a different sort of evidence to shed light on these experiences. I also want this work to be relevant to the issues surrounding migration in the present day, perhaps by showing people a perspective that's somewhat divorced from the political discourse, but still deeply relevant to it.
What does it mean to you to have been awarded a NSF Graduate Research Fellowship?
I'm really honored to have received this fellowship for many reasons. For one thing, it's exciting to have an early vote of confidence from reviewers in my field. Even more so, I am grateful to the mentors, friends, and family members who helped me through the application process, because having their support means everything to me. On a personal level, it gives me so much peace of mind to know that I have the financial freedom and security to visit or care for my loved ones if they need me over the next few years.
What will your fellowship allow you to do that you may not have been able to otherwise?
As someone in a fieldwork-based discipline, the biggest benefit of the NSF GRFP is the freedom to spend more time collaborating with colleagues abroad (in Peru). As someone who studies a really sensitive topic, that is, the remains of someone else's ancestors, doing that work responsibly takes time. My hope is that, by building relationships with descendants and ethical stakeholders in Peru, I can figure out how to make this research relevant and beneficial to them—not just to myself as an academic researcher. This fellowship gives me the space to do that within the scope of a dissertation.
Did you attend any Graduate School fellowship preparation workshops? If so, how did they help you prepare to apply for and ultimately receive a NSF GRF?
Yes! I attended the Graduate School NSF Fellowship Panel Session and got to hear from several past recipients about their experiences with the NSF GRF and tips for application. Especially coming from the social sciences, where applying to the fellowship program is less common than in the natural sciences, it was really helpful to hear the panelists' tips for making your application stand out from the crowd.
What are your hobbies or interests outside of your research or scholarship?
I cycle through hobbies pretty fast, but right now I'm teaching myself to roller skate, knitting hats for the winter weather, and reading magical realism novels. Finding slow fashion (check out the Mary Durham Boutique) and good food (Hawi Ethiopian is amazing) are always priorities, though.
Why did you choose Cornell to pursue your degree?
I had really great interactions with all of the professors I met when I visited, and I knew that I would have the resources to do my research here. For archaeology, we also have a program (the Cornell Institute for Archaeology and Material Studies, or CIAMS) that brings together people from a lot of different departments, and I liked the idea of getting to interact with people from a lot of different archaeology-adjacent disciplines. Having both anthropology and CIAMS has widened my community here at Cornell and allowed me to form so many different connections.