Student Spotlight: Don Long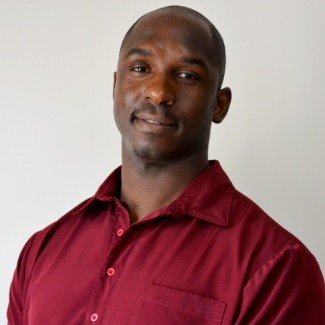 September 25, 2023
Don Long is a doctoral candidate in genetics, genomics, and development from Millville, New Jersey. He earned his bachelor's of science at Southern Utah University in Cedar City, Utah, and now studies the tumor metabolism of fibrolamellar carcinoma under the guidance of Praveen Sethupathy.
What is your area of research and why is it important?
I am investigating the tumor metabolism of a rare liver cancer called fibrolamellar carcinoma (FLC). Although rare, this cancer disproportionately impacts adolescents and young adults. Individuals afflicted with this disease have less than a 50% chance of surviving beyond five years. To add insult to injury, there's no standard of care for this cancer. FLC is resistant to chemo- and radiotherapy. The most effective treatment is surgical resection that's hampered by a high rate of recurrence and low patient eligibility due to late-stage diagnosis. Studying the metabolism of FLC has not been explored, but it has high potential for identifying therapeutic vulnerabilities.
What are the larger implications of this research?
In general, cancer is immensely adaptable and resilient. Chemotherapy and radiotherapy that was initially effective can become ineffective over time, and initial clearance of the cancer by surgical resection can be superseded by recurrence. Effective therapeutic vulnerabilities revealed from the investigation of FLC metabolism could be broadly applicable to sub-populations of tumors within more common cancers that have eluded the conventional therapies. In a sense, FLC metabolism could serve as a rough template for the metabolism of more difficult cancers. At the very least, therapies informed by the investigation of rare tumor metabolism could be used as an adjuvant that boosts overall treatment efficacy.
What does it mean to you to have received an HHMI Gilliam Fellowship?
I cannot adequately put into words what it means to have received the prestigious HHMI Gilliam Fellowship in addition to previously being awarded the National Science Foundation Graduate Research Fellowship. Being granted these two monumental fellowships is tremendous affirmation that I am in the right place and on the right track to becoming a principal investigator that contributes in a major way to the scientific enterprise.
What will this fellowship allow you and your advisor to do?
I am very passionate about and motivated to expedite the scientific efforts in finding an effective standard of care for FLC through my research endeavors. The Fibrolamellar Carcinoma Foundation is an impassioned, private organization that has provided our lab with significant financial support for that purpose. Generous funding from the HHMI Gilliam Fellowship will redirect FCF funding that may have originally been allocated to my stipend into my intensive research projects aimed at finding a cure for FLC. The HHMI funding also provides financial support for a course being constructed by my PI that seeks to demystify the "hidden curriculum" of graduate school for underrepresented groups.
What are your hobbies or interests outside of your research or scholarship?
At one point in my life, I was a professional Muay Thai kickboxer. As Muay Thai kickboxing is a beautiful but brutal sport, I have reluctantly retired the dream of becoming a world champion in exchange for retaining my mental faculties which is critical for the vocation I have chosen. However, I very much like to practice the martial art on a frequent basis. For better or for worse, I have an interest in how current and past political matters shape our world. One other hobby that I enjoy but haven't had the time to pursue in a while is investigating my ancestry.
Why did you choose Cornell to pursue your degree?
The main reason I chose Cornell to pursue my graduate degree is because the university gave me a strong impression that they were very focused on cultivating me into a competent scientist. I interviewed at 10+ schools and was accepted into almost all of them. By far, Cornell stood out in the level of commitment that they proposed to offer to the development of their graduate students into well-rounded, top-notch scientists. I have just completed my fourth year, and Cornell has not disappointed.