Student Spotlight: Lory Henderson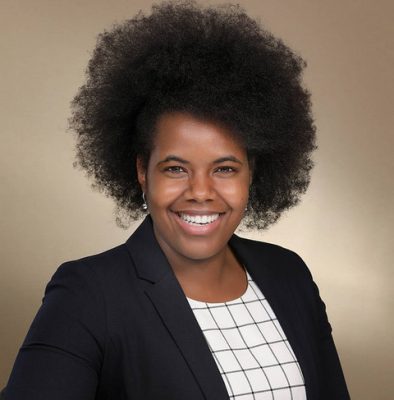 February 25, 2019
Lory Henderson is a doctoral student from Albuquerque, New Mexico. After studying antimicrobial production in cave bacteria as an undergrad at the University of New Mexico, she decided to pursue microbiology at Cornell.
What is your area of research and why is it important?
My project focuses on developing a scientific understanding around the causes of contamination by the foodborne pathogen L. monocytogenes in the dairy industry. The consumption of products contaminated by L. monocytogenes can be fatal for fetuses, infants, elderly individuals, and people with compromised immune systems. The U.S. Department of Agriculture (USDA) estimates the cost associated with L. monocytogenes contamination to be upward of $2.8 billion annually. Throughout this project, I have been able to show how and why current control strategies can be ineffective and devise enhanced methods by considering the role of environmental conditions on L. monocytogenes' sensitivity to antimicrobial treatment to ensure safe dairy products for consumers.
What do you imagine to be the larger implications of your research?
My research is expected to a have major impact on how the dairy industry manages the safety of their products and in doing so avoid potential health issues and fatalities that could be caused by contaminated dairy products.
What inspired you to choose this field of study?
Since my undergraduate work in which I studied antimicrobial production in cave bacteria, I have always been fascinated by microbes. However, I was not familiar with food microbiology until coming to Cornell. I was drawn to this area of research because this type of research does not only add value to the scientific community, but also to food safety around the world.
What are your hobbies or interests outside of your research or scholarship?
I enjoy biking (when the weather permits), even though Ithaca has a lot of hills! I am a member of local improv troupe, ComedyFLOPS, so I try my best to make others laugh, usually at my own expense. I am also a graduate resident fellow at Flora Rose House, where I enjoy spending time with the Cornell undergraduate community.
Why did you choose Cornell to pursue your degree?
Cornell is a school in which you are surrounded by leading experts in many fields, but also has the feel of a small hometown. I like that I can get excellent training in microbiology, but also form meaningful connections with my mentors and peers.
What is next for you?
My goal is to work in science policy. I would like to use the scientific training that I have gained at Cornell and work with lawmakers to develop laws based on scientific evidence and findings, as well as be a strong advocate for funding for scientific research.