Student Spotlight: Ryan Greff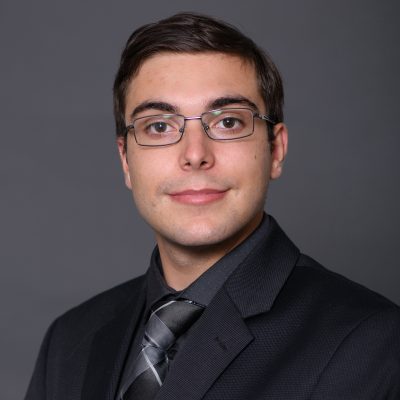 January 24, 2022
Ryan Greff is a master's student in applied economics and management from Fair Lawn, New Jersey. After attending Ramapo College of New Jersey as an undergraduate, he chose to pursue further study at Cornell due to its reputation for academic excellence.
What is your area of research and why is it important?
Within the M.P.S. in applied economics and management program, I am pursuing a concentration in behavioral finance. Behavioral finance is a field of research that involves studying the psychological influences associated with financial decision making. A large focus involves the examination of how people systematically deviate from the best possible decisions and, importantly, what it will mean for the allocation of resources. Within the M.P.S. program, my research has largely been devoted to understanding the spending behavior of the YOLO (you only live once) and FOMO (fear of missing out) consumer bases within the insurance industry.
What are the larger implications of this research?
The focus of my research involves studying how observed human biases, not just rational utility and profit maximization, within the YOLO/FOMO consumer segment affects determinations on insurance purchases and investment decisions. According to census data, adults between the ages 19 and 34 have the highest uninsured rates of any age group in the United States. By better understanding the YOLO/FOMO market, which is largely made up by the 19-34 age group, companies can adjust their marketing efforts to tap into this demographic as well as cater their product/service offerings to satisfy a previously unrecognized need of the consumer segment.
You were appointed to serve on the New Jersey Commission on National and Community Service by the Governor of New Jersey. Can you tell us about this appointment?
In the United States, State Service Commissions were created through the National and Community Service Trust Act of 1993. State Service Commissions are the state partners of the federal agency, the Corporation for National and Community Service. These state-level commissions, which are made up of gubernatorial appointed members, are charged with re-granting more than a quarter of a billion dollars from federal national service funds in addition to more than $100 million annually from local sources to support citizen service and volunteerism in America. The New Jersey Commission on National and Community Service acts as NJ's State Service Commission.
How has your Cornell Graduate School experience prepared you for this appointment?
A major component of Cornell's M.P.S. in applied economics and management program includes providing students with lessons in managerial decision making as well as instilling in them the ability to recognize heuristics that can lead to biased choices. Specifically, the required graduate level "Contemporary Topics in Behavioral Finance" course provides students with a conceptual framework to evaluate circumstances and make board-level determinations. These lessons on governance and decision making at the Cornell Graduate School have prepared me to take on board-level responsibilities as a member of the NJ Commission on National and Community Service.
What are your hobbies or interests outside of your research or scholarship?
In addition to my research and scholarly pursuits, I have been very committed to giving back to the community. I serve as the vice chair of the young professionals of the Bergen New Bridge Medical Center Foundation. Bergen New Bridge Medical Center is the largest hospital in New Jersey and the fourth largest public hospital in the United States. The young professionals group works to spearhead philanthropic and community service initiatives to support the medical center. I am also an Eagle Scout and volunteer as an assistant scoutmaster and merit badge counselor within the Boy Scouts of America.
Why did you choose Cornell to pursue your degree?
I was motivated to pursue a graduate degree at Cornell University because of the institution's world renowned reputation for academic excellence. The faculty at Cornell are leaders in their respective fields and are making significant contributions to society. Studying under them enables one to obtain an unparalleled educational experience. Additionally, a person does not need to look too hard to find Cornellians playing leading roles in a wide range of industries across the planet. Having a degree from Cornell University conveys a sense of professional and academic merit that sets one apart from their peers.