Student Spotlight: Saket Bagde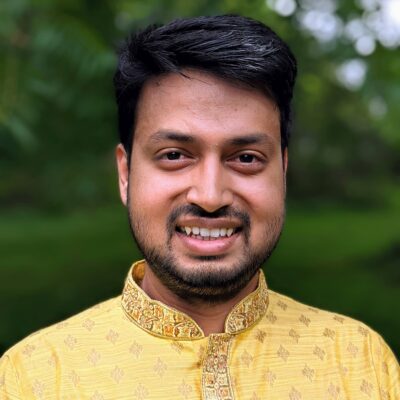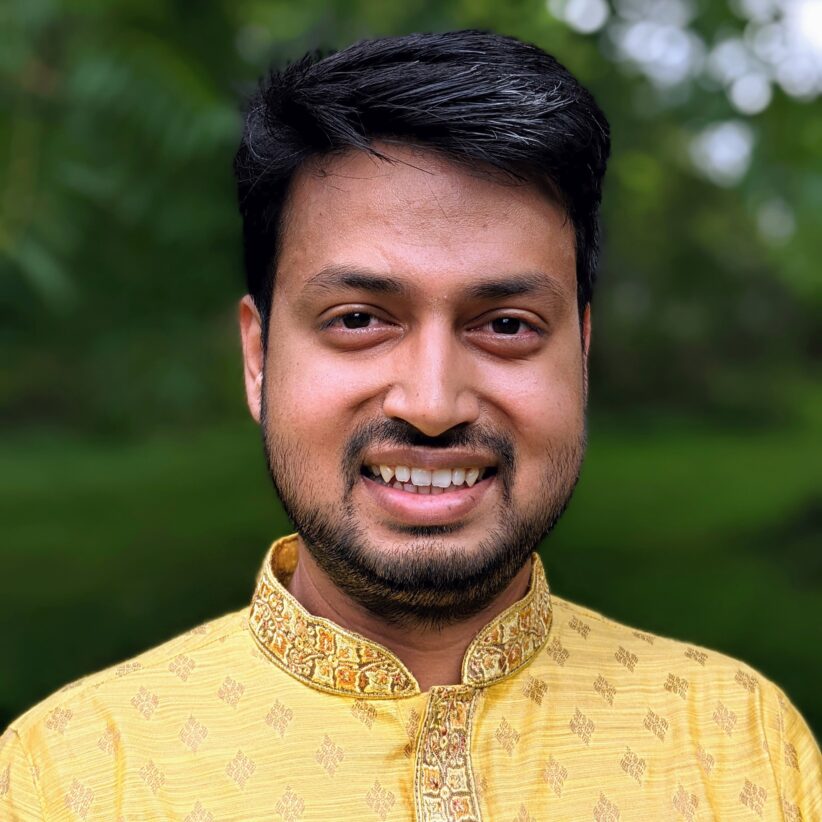 March 6, 2023
Saket Bagde is a doctoral candidate in biochemistry, molecular and cell biology from Nagpur, India. He earned his previous degrees at the Indian Institute of Science Education and Research Pune and University of Texas at El Paso and now studies the structure and function of complex molecular machines under the guidance of Chris Fromme at Cornell.
What is your area of research and why is it important?
The cells that make up living organisms contain countless moving parts that act as gears working to keep the cellular machinery functioning. Just as the shape of the gears in a car and how they fit with each other determines their function, the shape of the proteins determines their function. I study the structure and function of complex molecular machines. One of my projects is aimed at studying how nature synthesizes antibiotics using molecular machines called modular polyketide synthases. I also study how proteins and lipids are transported to the plasma membrane via the postal service of the cell.
What are the larger implications of this research?
My research on modular polyketide synthases has wide implications for the development of designer drugs. Many drugs used to treat humans and animals are derived from natural products created by microbes, such as bacteria and fungi. Bacteria and fungi use molecular machinery which works like an automotive assembly line to produce natural products. Modification of this assembly line process can create designer drugs. For example, if you have a drug-resistant germ that can recognize a drug by its 'door handle' and counterattack, you can make another drug that has a different kind of door handle by modifying the assembly line.
What does it mean to you to have received a 2023 Weintraub Award from the Fred Hutchinson Cancer Center?
I feel deeply honored, excited, and grateful to have won this highly regarded international award. I love doing research. Recognitions like this remind me to take a pause and appreciate all the amazing people I've worked with. Together, our skills have led to the development of something that is going to help people. I am especially grateful to my thesis advisor Dr. Chris Fromme and my mentors, Dr. Chu-Young Kim and Dr. Gayathri Pananghat, for their teachings and support. I wouldn't be able to achieve this without the constant support from my partner Josh, my family, and the communities that surround me.
What will this award allow you to do that you may not have been able to otherwise?
Most importantly, this award provides me with the opportunity to share my research and my story with a wider audience. I will present my research at the annual Weintraub Award Symposium which will be held at Fred Hutch's Robert W. Day Campus where I will have the opportunity to interact with faculty, students, and other awardees. On a more personal note, such recognition also allows me to build a platform to support other aspiring researchers including those who relate with me and my identities.
What are your hobbies or interests outside of your research or scholarship?
In addition to making discoveries in the lab, I also devote significant efforts toward making science accessible and equitable for all. I am a member of the MBG Diversity Council and a founding member of the Weill Institute Diversity Council. In my roles as a mentor, mentee, and leader, I aim to share lessons learned from my experiences as a person with multiple intersectional identities and work towards making academia an inclusive and nurturing environment for everyone.
In my free time, I like to delve into my artistic side. I love to dance and paint. I am a big fan of Bollywood dancing and I am always up for a dance party.
Why did you choose Cornell to pursue your degree?
The Cornell and MBG community welcomed me and all the colors that I bring with me. As a queer South Asian scientist coming from the marginalized Dalit community, my scientific journey has not come without its challenges. In addition to providing an excellent niche for me to develop as a scientist, Cornell provided me with a community that shares my goals and nurtures my aspirations.