Student Spotlight: Yingying Zhang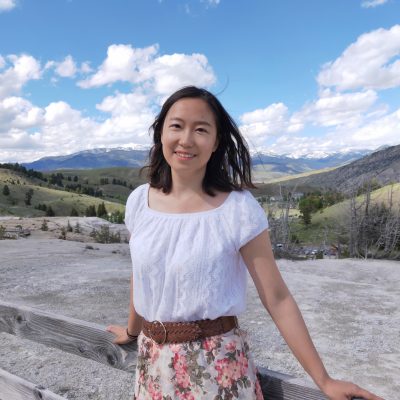 October 5, 2020
Yingying Zhang is a doctoral student in biophysics from Zhengzhou, China. After attending the University of Science and Technology of China as an undergraduate, she chose to pursue further study at Cornell due to the research resources available to graduate students.
What is your area of research and why is it important?
My research area is identification of cancer driver mutations across the human genome. It is fundamentally important for cancer prognosis and the design of targeted cancer drugs.
What are the larger implications of this research?
Larger implications include uncovering new biologically and therapeutically relevant driver mutations.
What inspired you to choose this field of study?
I am highly interested in statistical data analysis. Rapid accumulation of cancer genomic data makes it a promising direction to identify cancer drivers by statistical modeling.
What does it mean to you to have received the Hsien and Daisy Yen Wu Scholarship?
This award is an affirmation of my academic and research performance.
What will this award allow you to do that you otherwise might not have been able to?
This award will allow me to attend scientific conferences and workshops.
What are your hobbies or interests outside of your research or scholarship?
I love singing and now I'm a member of a music club called "The Music Dissonance".
Why did you choose Cornell to pursue your degree?
Cornell provides exceptional research resources for graduate students.