Cornell Doctoral Candidate Wins National 3MT Competition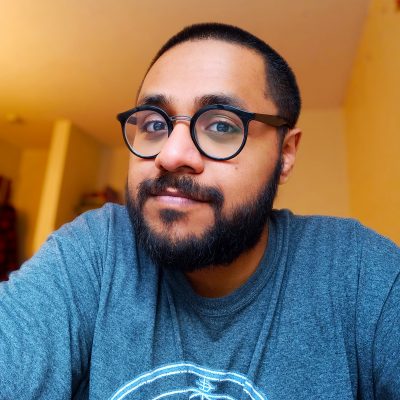 February 14, 2022
By Katya Hrichak
Biochemistry, molecular and cell biology doctoral candidate Bhargav Sanketi won the Council of Graduate Schools (CGS) Three Minute Thesis (3MT) competition on Feb. 3 with his presentation, "To be or 'knot' to be: Blueprint for a small intestine."
The CGS 3MT brought together the winners from the United States and Canadian regional competitions. The students virtually presented their dissertation research in just three minutes to a panel of judges and a general audience.
"I am elated," said Sanketi. "I never imagined I would participate, much less win at the national showcase!"
Prior to participating in the CGS 3MT, Sanketi won second place at the Northeastern Association of Graduate Schools' regional 3MT, third in the Ivy+ 3MT, and first at Cornell's 2021 3MT. Between competitions, he refined his presentation.
"I used to do a lot of theatre in undergrad and this felt a lot like that," Sanketi said. "After a point there are not really too many modifications to make for a three minute presentation, so instead I worked on making it more engaging by working on my pace and delivery."
To any students interested in competing in Cornell's 2022 3MT, Sanketi offers the following advice:
"Just do it! Center your presentation around the audience and tell them what made you interested in your thesis. And don't be afraid to use humor."
Students interested in participating in Cornell's 2022 3MT can attend an upcoming information session on February 15 and register to compete by February 23. Preliminary round virtual competitions will be held March 1-3, and the final round virtual competition will take place March 22.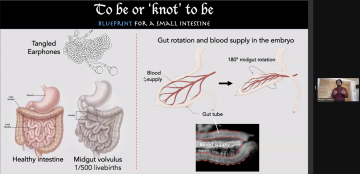 Related: