DiRienzo Named Graduate School Director of Outreach and Engagement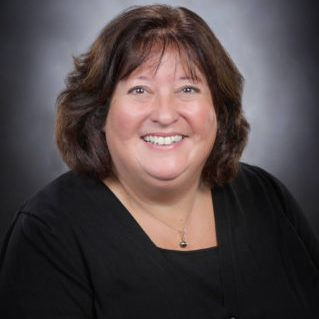 February 14, 2022
By Katya Hrichak
Denise DiRienzo has been named director of outreach and engagement for the Graduate School.
In this role, DiRienzo will continue to develop career and professional development programming for current doctoral students, as well as work on a Graduate School initiative to welcome alumni to a newly created Advisory Council.
Under the leadership of Kathryn J. Boor, dean of the Graduate School and vice provost for graduate education, the new Graduate School Advisory Council will advocate for graduate education at Cornell; provide feedback on the Graduate School's career and professional development programming; enhance networking and career opportunities for Graduate School students and alumni; help students get insight into industry, government, and nonprofit workplaces; and support philanthropy for the Graduate School.
The Council will consist of alumni selected through a nomination process, which is slated to begin during the 2022-23 academic year.
According to Boor, as director of outreach and engagement, DiRienzo will expand upon career exploration work she has been undertaking since joining the Graduate School as experiential program director for Careers Beyond Academia in 2019.
"Denise's current role supporting career development for doctoral students and postdoctoral scholars, particularly for those in the humanities, aligns wonderfully with our goals in forming the Council," said Boor. "This position will serve as a bridge between our alumni and our current students and will benefit both."
For DiRienzo, the Council's feedback and input will be invaluable in developing the Graduate School's professional programs.
"With that information, we can develop new programming and fine-tune existing programming for students. For alumni, we will develop workshops so they can brush up on their professional skills," she said.
As director of outreach and engagement, DiRienzo will divide her time between career development activities and strengthening connections with the Graduate School's vast alumni network.
"I'm looking forward to working with alumni to create entryways into the professional world for our students as well as opportunities for them to further their own careers," said DiRienzo. "We want to be responsive to the needs of our graduate students and alumni, and the Advisory Council will help us achieve that."