Graduate School Reaffirms Commitment to Student Mental Health and Well-being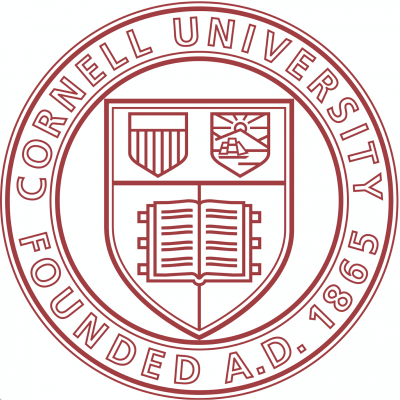 May 3, 2021
Reports of student mental health concerns, including depression, anxiety, and stress, increased dramatically during the COVID-19 pandemic. However, even before then, higher education institutions, like Cornell, were seeing larger numbers of students struggling with mental health issues.
In recognition of these challenges, the Graduate School has reaffirmed its commitment to graduate and professional student mental health by endorsing the Council of Graduate Schools (CGS) Statement of Principles and Commitments on Graduate Student Mental Health and Well-being.
The CGS statement is a framework for institutional and collective actions and encourages institutions to support collaborative, systemic approaches to protecting the well-being of master's and doctoral students by promoting student-centered education; supporting the whole student; promoting diversity, equity, and inclusion; and providing increased transparency.
The endorsement is only one of the Graduate School's recent efforts to recognize and support mental health and well-being for Cornell's graduate and professional students. Mental health concerns and potential action items were noted in the Graduate and Professional Community Initiative (GPCI) 2013, progress report from 2018, and update from 2020, Doctoral Experience Survey responses, and the 2020 Cornell Mental Health Review, co-chaired by Graduate School Dean and Vice Provost Kathryn J. Boor.
"As the CGS statement clearly asserts, well-being is the foundation of student success," said Boor. "This is a high priority item for Cornell as a whole and the Graduate School particularly. Signing and aligning the CGS statement with Cornell's Mental Health Review is key to showing the university's commitment to making improvements, developing better structures for wellness, and fostering a healthy campus environment for graduate students."
Both the CGS statement and Cornell's Mental Health Review recognize the importance of healthy advisor-advisee relationships. Usually a source of academic and professional support, for some, the relationship between advisor and student can become a source of stress. As a result, the Graduate School has undertaken several initiatives to support advisors and their advisees.
In 2020, the Graduate School created a series of advising guides to develop productive and positive relationships between faculty and students, including one in response to pandemic-related challenges. These guides provide a road map to creating healthy interactions and solving problems that may arise.
Explicit training in how to manage mentoring relationships is offered throughout the year for new and continuing students by the Graduate School. Emphasis is on both mentees as well as becoming a mentor. Individualized support is available when students need more help.
A productive advising relationship begins with a common understanding of what an advising relationship means for each party. To develop a set of core mutual expectations for graduate faculty and students, the Graduate School is convening a working group. This group will develop a recommended process for faculty and students to document, customize, and update as students make progress toward degree completion and postgraduate outcomes. In addition, the Graduate School has charged a task force for graduate student feedback on advisors intending to create a recommended pathway for graduate advisees to provide confidential feedback on advisor performance.
"We hope these initiatives will begin to alleviate some stressors; however, we recognize that more needs to be done across all aspects of the graduate student life experience," said Boor.
To foster a university-wide response to student well-being, the Mental Health Review committee members span Cornell's campus and include Ryan Lombardi, vice president for student and campus life; Sharon McMullen, assistant vice president for campus health and well-being; Lisa Nishii, vice provost for undergraduate education; and Kathryn Boor, dean of the Graduate School and vice provost for graduate education.
Cornell's Mental Health Review emphasizes the importance of fostering a healthy campus environment, promoting social connectedness and resilience, increasing help-seeking behavior, identifying people in need of care, and providing medical and mental health services.
Effective programs for a diverse graduate student population require collaboration with units across campus and a community-minded response. A recent example of cross-campus collaboration is Cornell Health's Life Hacks for Graduate and Professional Students, which introduces new students to resources and strategies promoting well-being. Other workshops have focused on motivation, procrastination, and imposter syndrome.
Social connections also influence student mental health and mitigate feelings of loneliness and isolation. The Big Red Barn Graduate and Professional Student Center (the Barn) intentionally fosters social connections through the initiatives of a student health and wellness fellow, which include compelling programs such as a summer virtual walking group, a wellness buddy accountability program, and a session on navigating social networks.
"The fellow is important for graduate and professional students. Taking care of ourselves is essential for successful and productive performance in our coursework and research," said Alexandra Khlyustova, the Barn's health and wellness fellow and a chemical engineering doctoral student.
In her work as dean and vice provost, Boor has heard increasing concern and questions from graduate faculty and fields about how best they can promote student mental health and well-being. According to Boor, "I am encouraged that more faculty are asking for this kind of information. Graduate School staff continue to support faculty through consultations and programming, and our future planning includes developing evidence-based strategies to help faculty support student well-being."