Removing Barriers Through Remote Opportunities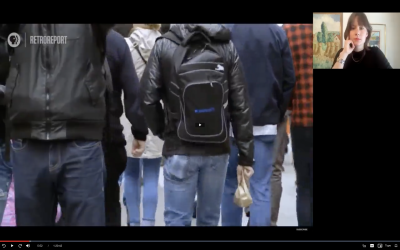 June 14, 2021
By Katya Hrichak
Public health guidelines are shifting and the country is beginning to reopen. Prior obstacles to travel, research, and in-person activities are being cleared, allowing many the opportunity to resume their pre-pandemic lives. But while remote operation hindered progress and limited options for some, the ability to join a Zoom call from anywhere in the world enabled greater access for others.
"One of the benefits to remote activities is that the number and range of people that can be invited is greatly amplified," said Carol-Rose Little, Ph.D. '20.
Little, now a postdoctoral fellow at McGill University in Montreal, Canada, benefitted from Cornell's hybrid course structure this spring by being able to guest lecture in a class on Native American languages.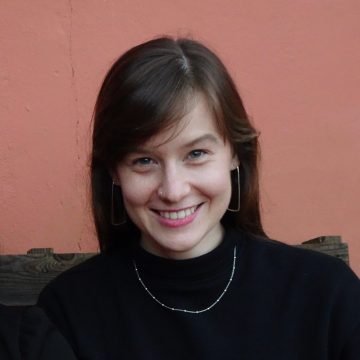 The content for the guest lecture originated from a remote partnership as well. In January of 2021, Little began working with collaborators at Retro Report, an organization that creates short documentaries contextualizing past news in the present, to develop a lesson plan on fact checking claims about language and linguistics in the media. A successful delivery of the lesson during a class at McGill prompted several more presentations, including the one at Cornell.
"I most likely would not have been able to travel to give a 75-minute lecture," she said. "We also may not have been able to give this lecture as many times as we did during the semester if we had to travel to each place."
The elimination of travel time has been helpful for the Graduate School's Careers Beyond Academia programming as well. According to Experiential Program Director Denise DiRienzo, the remote event format has enabled a broader diversity of both student participants and professional panelists.
"Students are able to fit in more activities around their busy schedules and we are able to reach and include students in the field," she said. "Being remote also allows us to have more professionals involved. We can have more events and a more diverse panel as we are asking for limited time – professionals don't have to worry about travel or extended time away from work."
Through this remote environment, Careers Beyond Academia provided students the chance to learn about careers in alumni affairs and development and translating discoveries in industry with Biogen, connect with staff to hear firsthand about jobs at the Institute for Defense Analyses and Petri Bio, and engage in conversation with alumni from across the country about the public communication of science, as just a few examples.
"By being remote, we've had higher student participation and interaction," she said. "It definitely feels as if barriers have been removed."
Related:
This story is also available on the Cornell Chronicle website.