Building Allyship Series
Initiated by the GPSA Diversity and International Students Committee, the Building Allyship Series is a collaboration of the Graduate and Professional Student Diversity Council and the Graduate School Office of Inclusion and Student Engagement (OISE).
This series provides an opportunity for members of the Cornell community to gain insights on the depth and breadth of identities and experiences represented within our graduate community, and engage in productive dialogue focused on fostering a greater understanding of the many aspects of critical allyship and its practice.
Each event seeks to create a safe space for critical dialogue where we can bridge gaps in knowledge, learn from each other, and create understanding without fear of judgment.
Read this article, Impact vs. Intent: Becoming Critical Allies Through Workshop Series, to learn more about this series.

2021-22 Virtual Building Allyship Series
November 2021: Marginalization and Racialization of International Scholar Identities within the U.S. Context
November 18, 2021 | 12:00 to 1:30 pm ET
This session will include an invited talk and moderated panel discussion focused on developing an understanding of how international scholar identities can be racialized and marginalized within the U.S. context and how this can impact their experiences within the academy. The panelists will share what contributes to or hinders their sense of belonging and the strategies aspiring allies can employ to support international scholars who may be experiencing xenophobia alongside new aspects of marginalization. This discussion will also explore what individual and collective actions we can take to validate the experiences of international scholars and create more inclusive learning, research, and social environments.
This session is hosted in collaboration with Graduate and Professional Students International (GSPI), an organization dedicated to building a community for international graduate and professional students through social events, networking opportunities, an online information hub, and mentoring. GSPI seeks to demystify many of the unwritten rules and norms of graduate school, and to be a source of support to international scholars as they transition into and progress through their graduate studies at Cornell. The organization is especially concerned about helping to support international scholars who may be studying in the United States for the first time.
Featured Speaker: Gustavo A. Flores-Macías, Associate Vice Provost for International Affairs and Associate Professor of Government
About the Speaker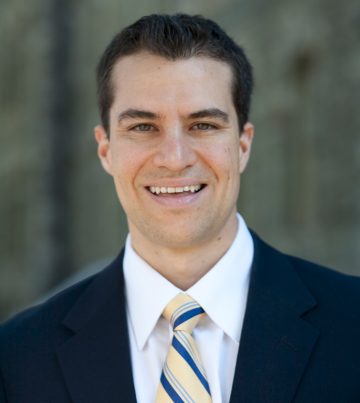 Gustavo A. Flores-Macías is Associate Vice Provost for International Affairs and Associate Professor of Government at Cornell University. He is the author of After Neoliberalism: The Left and Economic Reforms in Latin America (Oxford University Press, 2012), which received the Latin American Studies Association Tomassini Book Award in 2015. He is also the editor of The Political Economy of Taxation in Latin America (Cambridge University Press 2019). He holds a Ph.D. in Government from Georgetown University and an M.P.P. from Duke University, where he was a Fulbright Scholar. Previously he served as Director of Public Affairs at Mexico's Federal Consumer Protection Agency and more recently as Director of Cornell's Latin American Studies Program. He is a faculty fellow at the Atkinson Center for a Sustainable Future, and a recipient of Princeton University's Democracy and Development Fellowship. His commentary has been featured in the New York Times, Washington Post, LA Times, The Hill, CNBC, Fox News, among others.
Moderator and Panelists
Moderator: Natalia Lopez Barbosa, Ph.D. Candidate, Chemical Engineering, and President of Graduate & Professional Students International
Lynden Archer, Dean of the College of Engineering and Professor of Chemical and Biomolecular Engineering
Janani Hariharan, Ph.D. Candidate, Soil and Crop Sciences, and Founder and Past President of Graduate and Professional Students International
Motasem Kalaji, Ph.D. Candidate, Communication
Nancy Ruiz Uribe, Ph.D. Candidate, Biomedical Engineering
Seema Singh, Ph.D. Candidate, City and Regional Planning
October 2021: Understanding and Combating Insidious Forms of Anti-Asian Racism

October 4, 2021 | 12:00 to 1:30 pm ET
This session included an invited talk and moderated panel discussion focused on developing an understanding of anti-Asian racism and the many insidious forms in which it can manifest. It also centered on sharing strategies on how those seeking to serve as allies can actively help combat anti-Asian racism including overt and covert forms of violence.
This session was hosted in collaboration with the Society for Asian American Graduate Affairs (SAAGA), a graduate student organization dedicated to advocating for graduate students who identify as members and/or are allies of the Asian and/or Asian American community. SAAGA works to create a network of support to better address academic, career, and social justice issues related to the Asian and Asian American graduate student population. SAAGA strives to create a safe space for its members to socialize with others, share academic and professional advice, and discuss issues of race, ethnicity, politics, and culture as they pertain to Asians/Asian Americans. Activities include invited lectures, discussions, film screenings, collaborations with other similar groups on campus, networking events, and more.
View a recording and access "Key Take Aways" from this session.
Featured Speaker and Moderator: Juhwan Seo, Ph.D. Candidate, Sociology
About the Speaker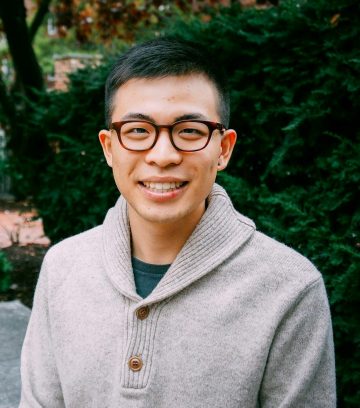 Juhwan Seo is a Ph.D. candidate in sociology and a graduate resident fellow in Hans Bethe House at Cornell University, where he is affiliated with the Asian American studies, Latinx studies, and feminist, gender, & sexuality studies programs. He studies how U.S. immigration policy shapes family formation of queer immigrants and how ethnic businesses employ low-wage immigrant workers. Previously, Juhwan organized with the New York Immigration Coalition and co-founded the Harvard Ethnic Studies Coalition. His research has been funded by the National Science Foundation, National Institute of Justice, and the Social Science Research Council.
At Cornell, Juhwan plays with 14Strings!, a Filipino guitar ensemble (rondalla) and mentors undergraduate students on pursuing graduate studies with Graduate Students Mentoring Undergraduates. He previously worked for the Mario Einaudi Center for International Studies. Before coming to Cornell, Juhwan worked for an immigration advocacy nonprofit, where he conducted education policy research and organized immigrant communities. At Harvard, he led the movement for ethnic studies, managed a chamber orchestra, and taught health education at high schools.
---
Accommodations
We strive to make our events accessible to all community members. Individuals who would like to request accessibility accommodations should contact grad_assoc_dean@cornell.edu. We ask that requests be made at least one week in advance to help ensure they can be met.
2020-21 Building Allyship Sessions
2019-20 Building Allyship Sessions