Building Allyship Series
Initiated by the GPSA Diversity and International Students Committee, the Building Allyship Series is a collaboration of the Graduate and Professional Student Diversity Council and the Graduate School Office of Inclusion and Student Engagement (OISE).
This series provides an opportunity for members of the Cornell community to gain insights on the depth and breadth of identities and experiences represented within our graduate community, and engage in productive dialogue focused on fostering a greater understanding of the many aspects of critical allyship and its practice.
Each event seeks to create a safe space for critical dialogue where we can bridge gaps in knowledge, learn from each other, and create understanding without fear of judgment.
Read this article, Impact vs. Intent: Becoming Critical Allies Through Workshop Series, to learn more about this series.

2021-22 Virtual Building Allyship Series
October 2021: Understanding and Combating Insidious Forms of Anti-Asian Racism

October 4, 2021 | 12:00 to 1:30 pm ET
This session will include an invited talk and moderated panel discussion focused on developing an understanding of Anti-Asian racism and the many insidious forms in which it can manifest. It will also center on sharing strategies on how those seeking to serve as allies can actively help combat Anti-Asian racism including overt and covert forms of violence.
Featured Speaker and Moderator: Juhwan Seo, PhD Candidate, Sociology
About the Speaker
Juhwa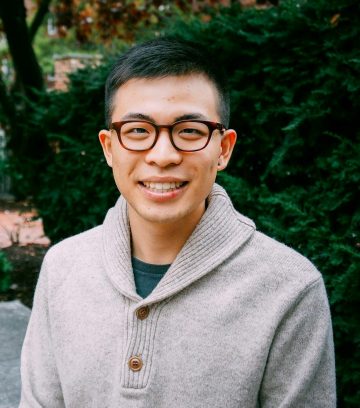 n Seo is a PhD Candidate in Sociology and a Graduate Resident Fellow in Hans Bethe House at Cornell University, where he is affiliated with the Asian American Studies, Latinx Studies, and Feminist, Gender, & Sexuality Studies Programs. He studies how U.S. immigration policy shapes family formation of queer immigrants and how ethnic businesses employ low-wage immigrant workers. Previously, Juhwan organized with the New York Immigration Coalition and co-founded the Harvard Ethnic Studies Coalition. His research has been funded by the National Science Foundation, National Institute of Justice, and the Social Science Research Council.
At Cornell, Juhwan plays with 14Strings!, a Filipino guitar ensemble (rondalla), and mentors undergraduate students on pursuing graduate studies with Graduate Students Mentoring Undergraduates. He previously worked for the Mario Einaudi Center for International Studies. Before coming to Cornell, Juhwan worked for an immigration advocacy nonprofit, where he conducted education policy research and organized immigrant communities. At Harvard, he led the movement for Ethnic Studies, managed a chamber orchestra, and taught health education at high schools.
---
Accommodations
We strive to make our events accessible to all community members. Individuals who would like to request accessibility accommodations should contact al546@cornell.edu. We ask that requests be made at least one week in advance to help ensure they can be met.
2020-21 Building Allyship Sessions
2019-20 Building Allyship Sessions