Building Allyship Initiative
The Building Allyship Initiative is a collaboration of the Graduate and Professional Student Diversity Council and the Graduate School Office of Inclusion and Student Engagement (OISE).
Through panel discussion and public talks, the Building Allyship Initiative provides an opportunity for members of the Cornell community to gain insights into the depth and breadth of identities and experiences represented within our graduate community and engage in productive dialogue focused on fostering a greater understanding of the many aspects of critical allyship and its practice.
Each event seeks to create a safe space for critical dialogue where we can bridge gaps in knowledge, learn from each other, and create understanding without fear of judgment.
Read this article, Impact vs. Intent: Becoming Critical Allies Through Workshop Series, to learn more about this initiative.

---
2022 Building Allyship Public Talk
Understanding Critical Allyship: Translating Research into Practice
This session aims to bridge the gap between research and practice to develop a clearer understanding of what critical allyship is and, importantly, what it is not. Centering the voices of marginalized communities, we will develop a deeper understanding of how people can be effective allies and explore the difference between critical and performative allyship, as well as when allyship becomes saviorism.
Resource List
Sponsorship:
This Building Allyship session was collaboratively hosted by the Graduate and Professional Student Diversity Council, Graduate School Office of Inclusion and Student Engagement and the Black Graduate and Professional Student Association.
BGPSA is a network that addresses the needs and concerns of graduate and professional students of African descent at Cornell University. BGPSA involves itself in social, academic, and cultural activities deemed relevant as determined by the voting body. BGPSA works closely with faculty and staff from backgrounds historically underrepresented in academia and is involved in issues that affect Ithaca's Black community. BGPSA will do all things necessary and appropriate to accomplish these purposes.
Speakers:
Chadé Darby, Ph.D. Student, Organizational Behavior, Cornell University
Claire Sandman Malcomb, Ph.D. Student, Organizational Behavior, Cornell university
About the Speakers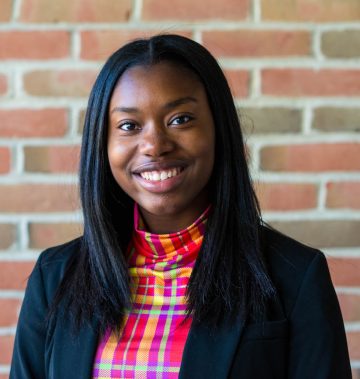 Chadé Darby is a second year doctoral student in Organizational Behavior at Cornell's ILR School. Chadé's research interests lie in understanding the emotions and feelings of marginalized employees to better inform diversity, equity, and inclusion practices.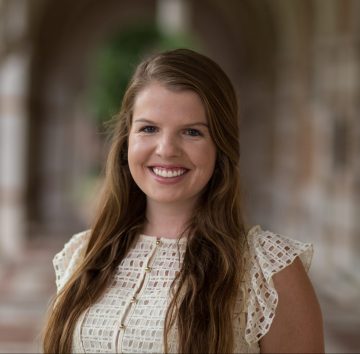 Claire's research focuses on allyship and how organizations can create more inclusive workplaces. In her work, she is interested in understanding whose voices are typically considered in policy decisions about allyship and inclusivity in organizations. Claire aims to center the voices of people with marginalized identities to better understand what effective allyship looks like at work.
---
Congratulations to the Building Allyship Series Committee and Graduate & Professional Student Diversity Council for being recognized with an honorable mention for the 2021 Perkins Prize for Interracial and Intercultural Peace and Harmony!
Accommodations
We strive to make our events accessible to all community members. Individuals who would like to request accessibility accommodations should contact grad_assoc_dean@cornell.edu. We ask that requests be made at least one week in advance to help ensure they can be met.
2021-22 Building Allyship Sessions
2020-21 Building Allyship Sessions
2019-20 Building Allyship Sessions