Three Doctoral Students Receive Ford Fellowships
By Katya Hrichak
Three doctoral students have been selected to receive 2020 Ford Foundation Fellowships: Macy Castaneda and Drea Darby received predoctoral competition fellowships, and Victoria Ortega received a dissertation competition fellowship. Honorable mentions were awarded to 15 additional Cornell graduate students.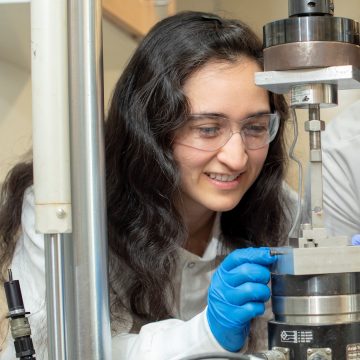 The 2020 predoctoral fellowships will provide funding of $27,000 per year for three years to a total of 71 students, and the dissertation fellowship will provide $28,000 in funding for one year to 37 students writing and defending their dissertations. All recipients are invited to attend a Conference of Ford Fellows and given access to Ford Fellow Regional Liaisons, who volunteer to provide mentoring and support to current Fellows.
"I can already see that being a Ford Fellow offers unique responsibilities, opportunities, and powerful tools for change," said Castaneda, a doctoral student in mechanical engineering whose research analyzes the determinants of bone strength. After being selected, Casteneda joined an email list of more than 2,000 previous Fellows, who connect over insights in academia and offer one another support.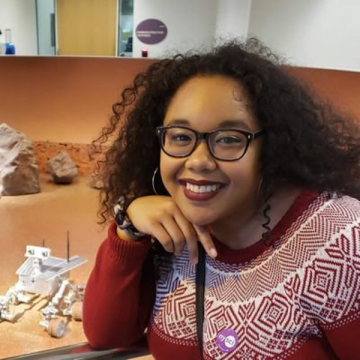 Being able to identify mentors and network as part of the "Ford Family" is also important to Darby, an entomology doctoral student and aspiring professor.
"I am extremely grateful to be a part of the Ford Foundation mission, which is to diversify the professoriate in the United States," she said. "Being a part of a community of other Black and Brown academics is very powerful and impactful to me."
The funding will allow her to focus solely on her research, which uses fruit flies as a disease model for understanding the impact high sugar diets have on susceptibility to bacterial infection.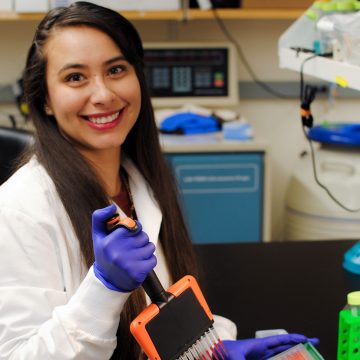 Similarly, being awarded the dissertation competition fellowship will allow Ortega, a doctoral candidate in biomedical and biological sciences, to spend her dissertation year committed to research and writing. Ortega studies the Nipah virus, listed as a top priority pathogen by the World Health Organization, to provide a potential vaccine or drug development target.
"I am honored to receive the Ford Foundation Dissertation Fellowship," she said, "and grateful to my community, consisting of family, mentors, and peers, whose encouragement, feedback, and support made it possible."
The 2020 Ford Foundation Fellowship Program is administered by the National Academies of Sciences, Engineering, and Medicine and aims to increase the diversity of college and university faculties.
Related: