Explore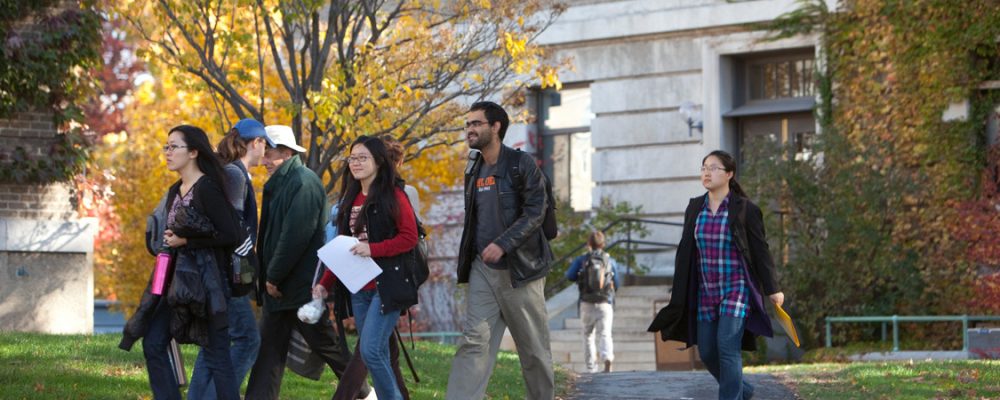 The Cornell Graduate School is decentralized. Each field sets its own admission requirements and makes independent admission decisions.
All applicants: Learn as much as possible about the Cornell field structure and your specific field of interest before submitting your application.
Professional degree program applicants: Review financial support information.
Research degree program applicants (Ph.D., M.S. and M.A.): Use keywords and the "Filter by faculty" feature in the fields of study search to research individual faculty members.
Visiting non-degree applicants: Identify a faculty host and receive approval for your visit before beginning the application.
Explore
With nearly 100 fields of study, the Graduate School exemplifies Cornell's motto to be an institution where any person can find instruction in any study. To find the field that best fits your academic and professional goals, please explore our programs using the many online resources available. The fields of study search provides summary information about the degrees offered in each field. More detailed information can typically be found on individual field websites. Applicants interested in Ph.D. and research master's programs often find it useful to look at the research interests of specific faculty members. Learn more about what our graduates do after graduation by viewing the Cornell Doctoral Career Outcomes Survey.
Recruitment
Cornell University has a long-standing commitment to advancing diversity, inclusion, access, equity, and excellence in graduate education. Our Recruitment Office is focused on promoting undergraduate research opportunities and graduate study, and to making Cornell more known and accessible to all students, but especially to those identifying with backgrounds historically underrepresented in graduate education.
Learn more: