Graduate School Degrees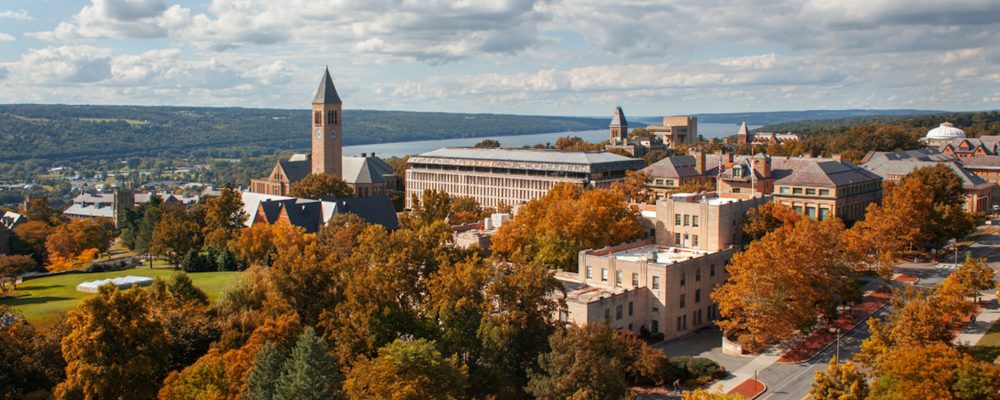 The Graduate School administers research and professional degrees in more than 80 different fields of study, with opportunities for further exploration in 18 minor (non-degree granting) fields. The Graduate School provides an umbrella of support and resource for graduate students enrolled in these degrees, including admissions and funding support systems and data reporting tools.
Additionally, there are many other advanced degrees administered by colleges and schools at Cornell University that are not part of the Graduate School's support system and, instead, provide these services within their specific colleges and/or programs.
Graduate School Research Degrees
These programs focus on the development of new knowledge through original research and scholarship. Our master's degree programs are designed for those who wish to obtain further education in a selected field and to develop their ability for critical inquiry, research and teaching. Doctoral programs are designed for individuals who demonstrate the potential to perform original research and scholarship, with a view to various careers requiring a terminal degree, including those in research and teaching.
M.A. (Master of Arts)
M.S. (Master of Science)
M.A./Ph.D. or M.S./Ph.D. (joint Master's/Doctor of Philosophy)
M.F.A. (Master of Fine Arts), Creative Writing
D.M.A. (Doctor of Musical Arts), typically 3 or more years
Ph.D. (Doctor of Philosophy)
Graduate School Professional Degrees
In professional degrees, the focus is on projects and coursework. Professional degrees prepare students to practice their profession at an advanced level or to teach the subject matter of their profession.
See the fields of study catalog for more information on degree programs offered through the Graduate School.