Graduate School Recognizes Over 80 New Dean's Scholars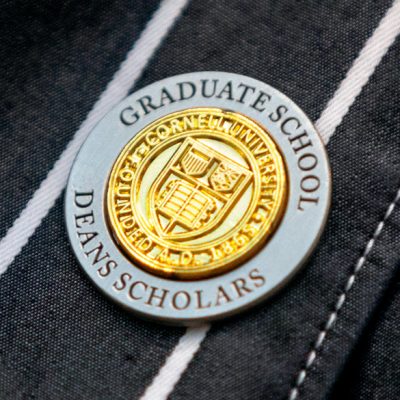 November 15, 2021
By Katya Hrichak
The Graduate School welcomed over 80 new Dean's Scholars in 2021, each of whom exemplify inclusive excellence through their scholarship, leadership, and service.
Each scholar receives a pin with a gold center containing the Cornell seal, representing the scholars' achievement, surrounded by an outer ring of silver, representing their persistence.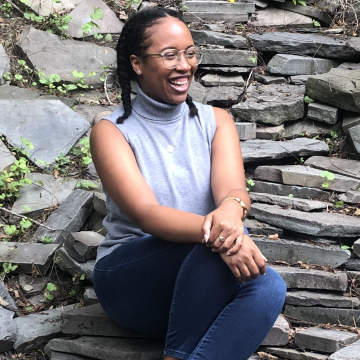 "I am excited to recognize our newest Dean's Scholars, who now join a community of over 300 current Dean's Scholars at Cornell," said Kathryn J. Boor, dean of the Graduate School and vice provost for graduate education. "These students bring with them past successes and the ambition to build upon them. I look forward to celebrating the great achievements of each student as they continue on their academic journeys."
Becoming part of this diverse community gives students the opportunity to establish and maintain connections across graduate fields and provides support to facilitate smooth passage through the phases of their degree programs.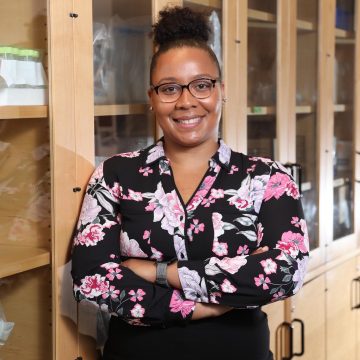 "Being a Dean's Scholar has afforded me a confident and peaceful transition into my doctoral program with a community of scholars where I find friendship, seek guidance and encouragement, and brainstorm new ideas," said Breanna Green, a doctoral student in information science. "As a first-generation college and now first-generation doctoral student, being a Dean's Scholar was one of the best reasons to come to Cornell because the program is constructed for continued success."
Fellow Dean's Scholar Andrea Robinson, a doctoral student in biomedical and biological sciences, is most looking forward to meeting fellow graduate students from various fields and backgrounds through the program. As Dean's Scholars, students are given the opportunity to engage in professional and community development events sponsored or co-sponsored by the Graduate School Office of Inclusion and Student Engagement.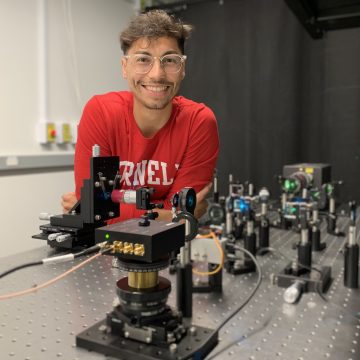 "This community connects me with the ins, outs, and unwritten rules about Cornell, which are essential to successfully work in this environment," said Gustavo Alvarez, a doctoral student in mechanical engineering.
By creating and modeling an encouraging atmosphere, the program better equips Dean's Scholars like Lisette Lorenz, a doctoral candidate in science and technology studies, with the tools to pay it forward to future students.
"From professional development workshops to social events, I feel that I am part of a supportive community of people committed to transforming academia into an inclusive and just space that in turn makes positive change in the world," she said.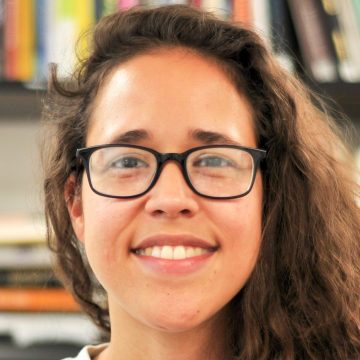 The Dean's Scholars program, led by Associate Dean for Inclusion and Student Engagement Sara Xayarath Hernández, honors recipients of competitive diversity-focused fellowships including the Dean's Excellence Fellowship, Dean's McNair Fellowship, Dean's Mellon Mays Fellowship, SUNY Graduate Diversity Fellowship, McNair SUNY Graduate Diversity Fellowship, Mellon Mays SUNY Graduate Diversity Fellowship, Provost Diversity Fellowship, Cornell Colman Fellowship, Cornell Sloan Fellowship, Cornell GEM Ph.D. Fellowship, Bowers CIS Dean's Excellence/Hopper-Dean Fellowship, and the Cornell IMSD Program. Dean's Scholars also include nominated and selected recipients of Cornell, Sage, and college fellowships.
This story is also available on the Cornell Chronicle website.
Related: