The Gratitude Project
Applying recent research into happiness to the graduate student experience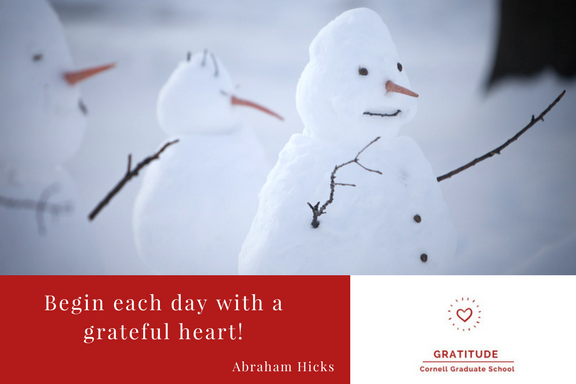 On a chilly Friday in November, 63 graduate students wrote postcards expressing gratitude as part of the Graduate School's Gratitude initiative. Since its inception, over 1,200 cards have been sent to addresses in all 50 states and around the world, including: Argentina, Norway, Israel, India, China, and Puerto Rico.
The Gratitude project is based on research suggesting that people who express gratitude on a regular basis have higher levels of optimism, physical well-being, and determination – essential qualities for graduate students.
"[Research] indicates that the practice of gratitude can have dramatic and lasting effects in a person's life," said Robert A. Emmons, a professor of psychology at UC Davis. "It can help lower blood pressure, improve immune function, and facilitate more efficient sleep."
To help boost graduate student well-being, the Graduate School developed the Gratitude project at the Big Red Barn during the Friday T.G.I.F. happy hour in Spring 2017. Now monthly, the Graduate School supplies postcards, postage, and chocolate; graduate students write a note of appreciation to anyone, anywhere in the world.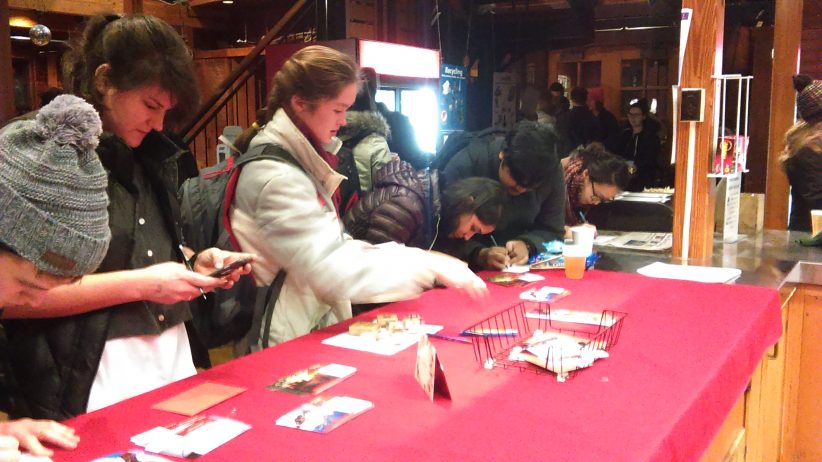 "When you practice gratitude, you are distracted from worries and other negative emotions. Identifying the benefits you get from the good things in your life provides a positive impact on the way you think and feel about yourself, others and even your challenges," said the Graduate School's Associate Dean of Academic and Student Affairs Jan Allen.
If numbers are any indicator, the project has been wildly popular. A special opportunity during Orientation this August netted 650 postcards from the 900+ students attending, addressed to the friends, family, former professors, and other people who mentor, advise, support, encourage, and feed graduate students.
Recent Cornell research on gratitude
More about Professor Emmons's research