Alumni Newsletter Winter 2021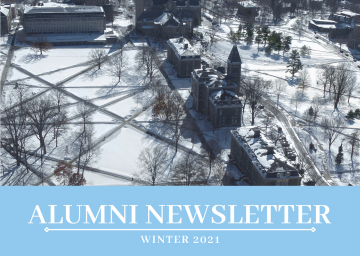 Spring Tweaks to COVID-19 Plan are Based on Fall's Lessons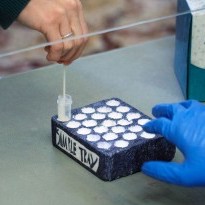 Cornell adapts strategies, approaches based on Fall 2020 semester
While many factors have led to Cornell's success to date in managing the spread of COVID-19 on campus, one unsung aspect has been the university's commitment to analyze and learn, to pivot and adapt. Senior-level committees – working in close collaboration with the Tompkins County Health Department and Cayuga Medical Center – have met steadily throughout the pandemic to assess Cornell's COVID-19…
Read more about the COVID-19 plan.

Nine Questions for Dean Boor
Learn more about Kathryn Boor, Dean of the Graduate School and Vice Provost for Graduate Education
Kathryn J. Boor, formerly the Ronald P. Lynch Dean of the College of Agriculture and Life Sciences at Cornell University, spoke with the Graduate School about her interest in food science, her leadership experiences, and her top priorities at the Graduate School.
---
Graduate School Associate Dean Wins National Leadership Award
Council of Graduate Schools selects Jan Allen for award
Jan Allen, associate dean of academic and student affairs of the Graduate School at Cornell University, has won the 2020 Assistant and Associate Deans Leadership Award from the Council of Graduate Schools. Allen received the honor at a ceremony held as a post-meeting event of the virtual CGS 60th Annual Meeting.
Read more about Associate Dean Allen.

Can You Describe Your Research in Three Minutes?
Alumni find Three Minute Thesis improves job performance
Four doctoral alumni reflect on the communication and presentation skills they honed during participation in the Three Minute Thesis (3MT) competition, which challenges students to present their research in only three minutes. These techniques are still proving relevant post-degree conferral.
---
Multilingual Students Find Expanded Support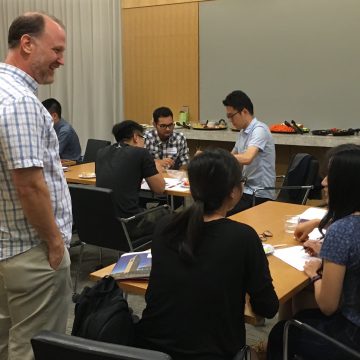 English Language Support Office expands to assist both U.S. and international students
Cornell's English Language Support Office (ELSO) has expanded to support all multilingual graduate students – both from the U.S. and abroad. Previously available only to international students for whom English was not their first language, now multilingual graduate and professional students from anywhere in the world can participate in ELSO programs, including tutoring, workshops, and classes.
Read more about ELSO's expansion.
---
Cornell Responds to Changing Student-Parent Needs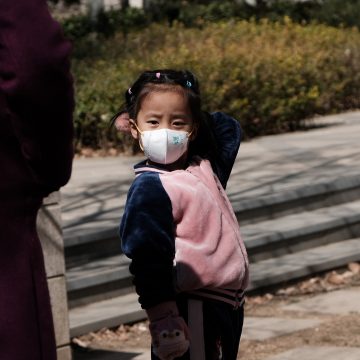 Student-parent grant becomes more flexible in response to needs from pandemic
For graduate student-parents, raising a child and working toward degree completion while staying at home during the pandemic is difficult. In response to the pandemic's unique financial challenges impacting the student-parent community, Cornell expanded eligibility to allow more student-parents access to financial support and flexibility to spend the money as needed.
Read more about the grant program.

Students' Vaccine Videos go Viral
Students educate broad audiences on the science of mRNA vaccines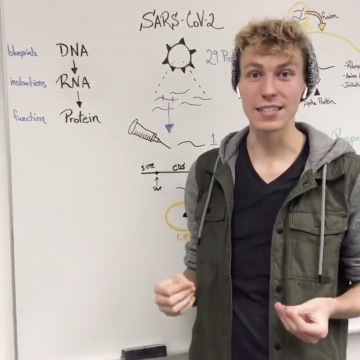 To Rob Swanda, a doctoral student in the field of biomedical and biological sciences, it was immediately clear how messenger RNA COVID-19 vaccines work. But to his nonscientist parents, it was not. Swanda answered his parents' questions, using everyday language to explain the vaccines' complex mRNA technology. Impressed, they asked him to record a video of his explanation to share with friends and other family members.
Read more about the students' videos.
---
Students, Alumni Celebrate Black Graduate Excellence
Two days of alumni panels celebrate the BGPSA and its members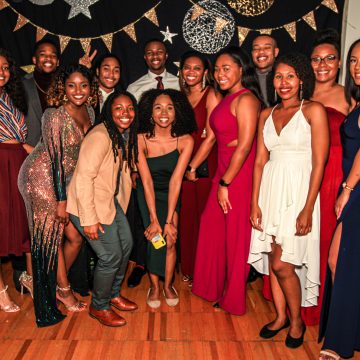 Earning a doctorate involves years of long days and dead ends, but finding a community can smooth the path. For several alumni, joining the Black Graduate and Professional Student Association (BGPSA) helped pave the way to success at Cornell and beyond. "Celebrating Black Graduate Excellence at Cornell," a two-day series of alumni-filled panels, honored the contributions of Black graduate students, the BGPSA, and its members — including the Renaissance Ball they founded.
Read more about Celebrating Black Graduate Excellence.

Life Sciences
Modeling Infection in Fruit Flies
Drea Darby is a doctoral student in entomology from Las Vegas, Nevada who studies the impact of high-sugar diets on bacterial infections in fruit flies to understand the mechanisms as applied to humans.
Physical Sciences & Engineering
Therapeutics for Healing Tendons
Jason Chang is a doctoral candidate in biomedical engineering from Plano, Texas who studies mammalian tendon regeneration for the development of more effective therapeutics.
Arts & Humanities
Impact of Small-form Writings
David Dunham is a doctoral student in Germanic studies from Springfield, Virginia who studies eighteenth-century case reports and how they contribute to understanding current short-form writings.
Social Sciences
Social Relations and Economics
Tianyao Qu is a doctoral student in sociology from China whose research interests focus on the intersection of economic sociology, social networks, and health.

High-Demand Cornell Dissertation
Adem Efe Gencer, Ph.D. '17, is an alumnus of the computer science program at Cornell. His dissertation is the most retrieved Cornell dissertation in ProQuest over the past eight years.
Read more about Adem Efe Gencer, Ph.D. '17


Representing Alumni Community
Malika Grayson, M.S. '14, Ph.D. '16, is an alumna of the mechanical engineering program at Cornell. As a member of CATN, she shares her views in working to best represent Cornell alumni.
Read more about Malika Grayson, M.S. '14, Ph.D. '16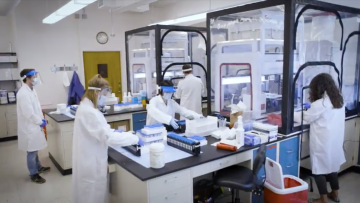 Cell-free biotech enables shelf-stable vaccines on demand
Cornell Chronicle, 2/3/21
Graduate Students: Thapakorn Jaroentomeechai and Tyler Moeller
Alumni: Taylor Stevenson, Ph.D. '17
Astronomers Find Possible Hints of Gravitational Waves
Cornell Chronicle, 1/11/21
Graduate Student: Ross Jennings
Alumni: Shami Chatterjee, Ph.D. '03; Maura A. McLaughlin, Ph.D. '01; Michael T. Lam, Ph.D. '16; T. Joseph W. Lazio, Ph.D. '97; Dustin R. Madison, Ph.D. '15; and Dan Stinebring, M.S. '78, Ph.D. '82
Inside the C.I.A., She Became a Spy for Planet Earth
New York Times, 1/5/21
Alumni: Linda Zall, Ph.D. '76
Inspired by His Education, Alumnus Creates Fast COVID-19 Test
Cornell Chronicle, 12/9/20
Alumni: Greg Galvin, M.S. '82, Ph.D. '84, M.B.A. '93
Keeping it Eel: How One Historian is Using Twitter and Medieval Factoids to Help Endangered Animals
Time, 9/25/20
Alumni: John Wyatt Greenlee, Ph.D. '20
See more alumni in the news stories.
Have you seen a Cornell Graduate School alumnus or alumna featured in the news recently?
Let us know, and we'll include the details in the next Alumni Newsletter! Submit your news story.