Vision and Mission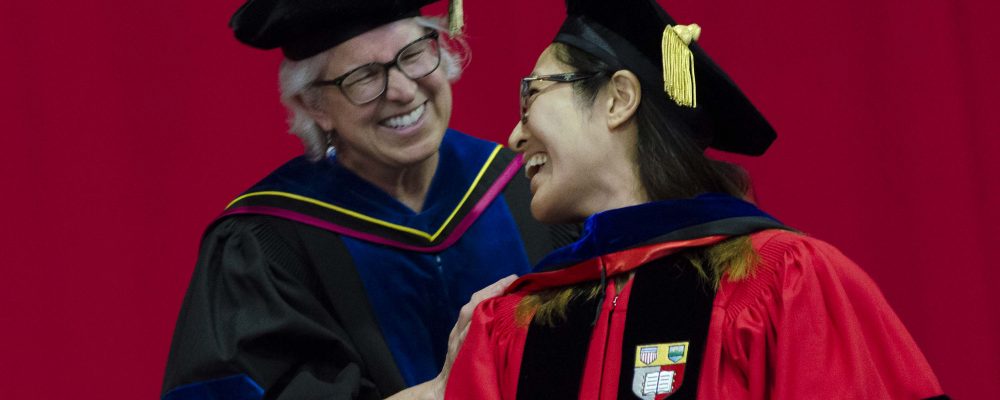 Our Vision
The Graduate School provides critical strategic leadership and administrative and academic structures within which a diverse group of students and faculty in the graduate field system find the support, governance systems, and encouragement to thrive intellectually and professionally and achieve academic excellence.
Our Mission
The mission of the Graduate School is to enhance the intellectual life of the university by enabling graduate and professional students to undertake scholarly study and advanced research and to prepare for professional work. The Graduate School focuses on the following strategic areas to fulfill our mission.
Assessment and Learning: To promote excellence in learning, the Graduate School coordinates the University's graduate assessment initiatives, and pursues partnership and external funding opportunities to develop innovative structures in support of scholarly and professional development.
Field, Faculty, and Staff Support: By coordinating the graduate field structure and administering 18 degrees and about 100 graduate fields, we strive for seamless, efficient, and aligned services that enable fields to devote more of their efforts and resources to research, scholarship, and instruction.
Student Experience: Through programming and infrastructure, the Graduate School encourages the development of a diverse community, optimizes professional development opportunities, prepares students for a multiplicity of career paths, and helps students experience considerable flexibility, freedom, and independence in their academic programs.
Visibility: Through internal and external communications, we celebrate and promote the talent, research, and leadership of the graduate education system at Cornell, and inform our constituent audiences of important trends and initiatives in higher education.