Student Spotlight: Pichaya (Mint) Damrongpiwat
Empowerment Through English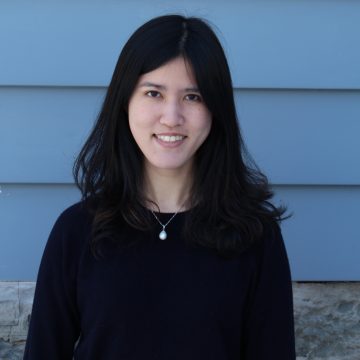 Pichaya (Mint) Damrongpiwat is a doctoral student in English from Bangkok, Thailand. After attending Yale University as an undergraduate, she chose to pursue a Ph.D. at Cornell because of the English program's rigor and flexibility.
What is your area of research and why is it important?
I study the depth and impact of gendered violence on women's writing in the context of eighteenth-century British, transatlantic, and early American literature. Although this might seem like the distant past or, as my students often say, "ancient," it has led me to issues around rape and silencing that are painfully relevant in our present day. I study how narratives and different forms of literacy—what gets rehearsed again and again, but also what's left unsaid—enable and empower women to generate communal witness when so often that is denied to survivors and their communities.
What inspired you to choose this field of study?
Many literature Ph.D.s begin (and end) with a trip to the library, and I am no exception. I have always loved reading since I was small. Although I read very different books now, that warm feeling I have for fictional people, places, and events has never left!
What does it mean to you to have received the Hsien and Daisy Yen Wu Scholarship?
The scholarship was an opportunity for me to reflect on the movements, histories, legacies, and wonderful generosity that collectively made my education possible. For the opportunity alone, I am very grateful.
What will this scholarship allow you to do that you otherwise might not have been able to?
It's so great to be able to connect and share ideas with the larger academic community at conferences. I also present my work and gather lots of helpful feedback. However, they can be quite expensive to attend! The scholarship is going towards defraying these costs.
What are your hobbies or interests outside of your research or scholarship?
Knitting and hanging out with my friends at the cat café.
Why did you choose Cornell to pursue your degree?
I was attracted to Cornell's English Ph.D. program because of both its rigor and flexibility. Cornell seemed like a place where students get excellent academic training but are also able to pursue their own original projects and ideas. I've found both to be true!