Doctoral Alumna Selected for SUNY Chancellor Distinguished Ph.D. Graduate Dissertation Award
By Katya Hrichak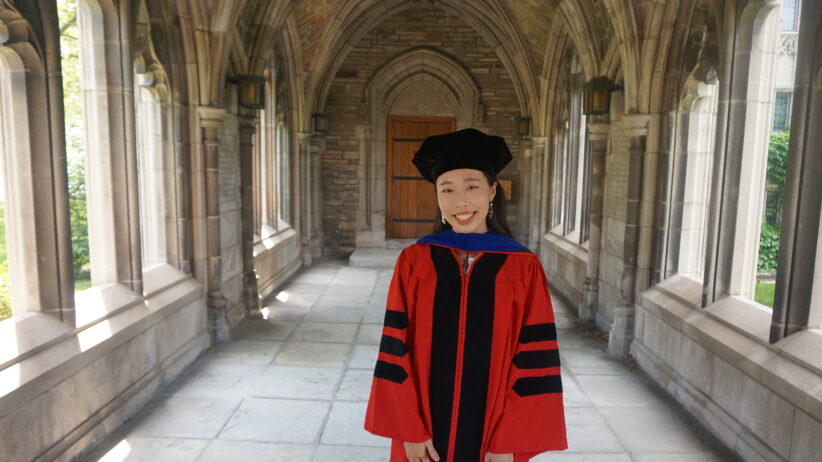 Yun Ha Hur, Ph.D. '21, has been selected as a finalist for the SUNY Chancellor Distinguished Ph.D. Graduate Dissertation Award.
Created to recognize outstanding doctoral candidates in the SUNY system, the awards were granted to one first place winner, five finalists, and two honorable mentions.
Hur, who received her doctorate in biomedical and biological sciences, was selected for her dissertation, titled, "Extracellular vesicles in stem cell biology."
"The findings that I made during my dissertation shed light on how a unique form of intercellular communication has important consequences in early development," Hur said. "Moreover, it raises an exciting possibility that the stem cell derived-extracellular vesicles can potentially be used for therapeutic applications in regenerative medicine."
Finalists were awarded $1,000 to support engagement in professional development opportunities and invited to a workshop on how to turn their dissertations into books. With the funds, Hur hopes to attend scientific conferences where she can connect with other researchers and develop her career goals.
"Being selected as a finalist for the SUNY Chancellor's dissertation award means a lot to me, especially from the perspective that my research could be appreciated not only by stem cell scientists but also by people outside my field," Hur said. "I believe that the discoveries in biology can make the greatest impacts and benefit more individuals when acknowledged by a broader group of audiences from diverse areas."
The State University of New York's doctoral-granting campuses eligible for this award include University at Albany, Binghamton University, University at Buffalo, Downstate Health Sciences University, SUNY ESF, SUNY College of Optometry, SUNY Polytechnic Institute, Stony Brook University, and Upstate Medical, as well as statutory campuses within Alfred University and Cornell University.