New Group Supports First-Generation and Low-Income Students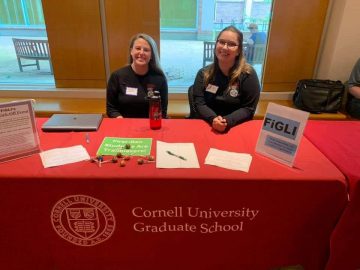 By Katya Hrichak
As a former first-generation undergraduate, doctoral student Taylor Brown was happy to see an undergraduate organization, First Generation Student Union, existed at Cornell.
She quickly realized, however, that graduate students needed a similar organization.
"As a new graduate student, I recognized that entirely new challenges awaited me," said Taylor, who earned her bachelor's from The Ohio State University and is working on her Ph.D. in the field of natural resources.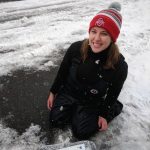 In response to this need for support at the graduate level, Brown and two fellow doctoral students have formed the First Generation and Low Income Graduate Student Association (FiGLI).
Psychology doctoral student Rachel King got the ball rolling last fall, reaching out to the Graduate School Office of Inclusion and Student Engagement (OISE) to begin establishing FiGLI. Brown and Felicia New, a doctoral candidate in genetics, genomics and development, were quick to join her. FiGLI was officially registered in August.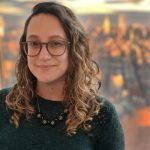 "As welcoming as Cornell's orientation events were, I still felt like something was missing when I joined the campus in 2016," New said. "When Rachel King reached out for help in founding this organization, I jumped at the opportunity. We've learned that if you have an idea, there is usually a way to realize it."
Together, they agreed on several goals to address these graduate student-specific needs when founding the new organization, including: providing a community and resources to first-generation and low-income graduate students; and giving back to surrounding communities, on and off campus, through service.
Specifically, FiGLI plans to address issues of navigating culture shock and financial inequalities, and creating a supportive social community. This can be done through hosting events, organizing workshops and speakers, and engaging in public outreach about available resources for graduate students, as well as undergraduates aspiring to earn advanced degrees.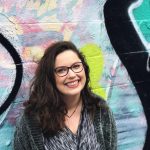 As part of the Graduate and Professional Student Assembly Diversity and International Student Committee's Building Allyship Series, FiGLI will facilitate a panel discussion Feb. 5, "Helping First Generation College Graduates Uncover the Hidden Curriculum of Graduate School." This panel will feature two graduate students who identify as first-generation college graduates, and members of the Cornell community these students have identified as allies in helping them navigate their graduate studies at Cornell.
"The underrepresentation of first-generation college graduates only becomes more severe within graduate education," said Sara Xayarath Hernández, associate dean for inclusion and student engagement. "It is critical that we provide first-generation college graduates with access to resources and community to support their development of a sense of belonging at Cornell and successful progression through and beyond graduate school."