Expressing Gratitude at Orientation 2019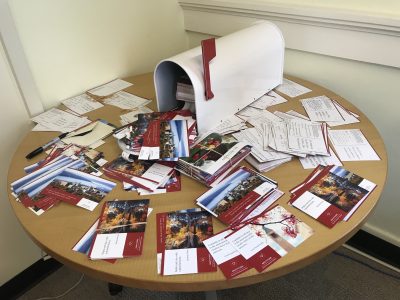 By Katya Hrichak
Orienting 1,308 of 1,675 incoming new students is no small feat. It requires months of planning, dozens of student and staff volunteers, and, most importantly, gratitude.
Logistics and planning were necessary to ensure that Barton Hall was properly equipped to accommodate the new students, tables of programs and red bags, more than 60 resource fair partners, food and beverage stations, and a formal presentation, but underlying it all was a sense of appreciation.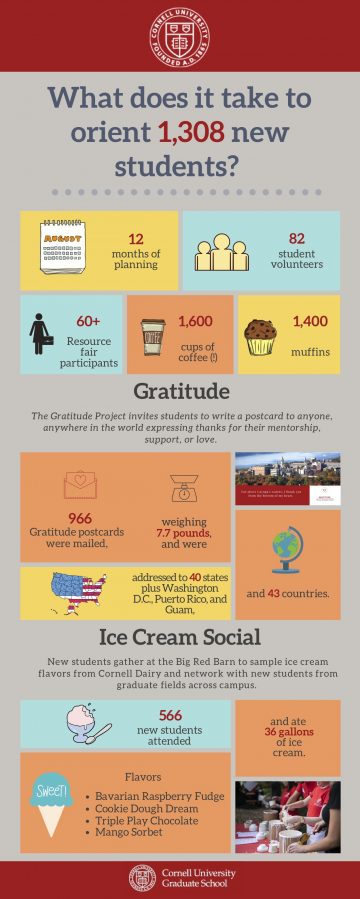 More than 80 student volunteers registered to help out with the August 26 Orientation, the ice cream social later that day, or social events spread throughout the week designed to help students acclimate to Cornell and Ithaca. While completing the registration form, they were asked to describe why they chose to volunteer. Although meeting new students and wanting to ensure a smooth transition were named as reasons, many students replied with expressions of gratitude.
Stated simply, one student commented, "I would like to pay it forward."
Another student responded, "I was really grateful to the volunteer who welcomed me during my Orientation. I want to do the same for someone else."
A third student remarked, "I remember how helpful I found the older students' advice at my own Orientation, and I would like the opportunity to give back the same friendly and informative experience to new students."
Incoming students were also encouraged to tap into the spirit of thankfulness by visiting the Gratitude Project table at Orientation. The Gratitude Project invites students to write a postcard to anyone, anywhere in the world expressing thanks for support, mentorship, or love. Studies have shown that expressing gratitude on a regular basis leads to higher levels of mental and physical well-being, and the Gratitude Project recurs regularly throughout the year to offer students that opportunity.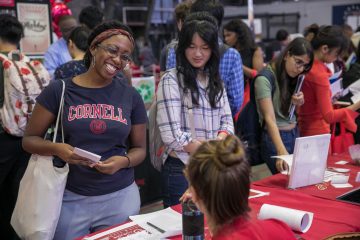 By the end of Orientation, incoming students had written 966 postcards, weighing in at 7.7 pounds. The postcards were addressed to recipients in 43 countries, from Argentina to Mongolia to the United Arab Emirates, and 40 U.S. states, as well as Washington, D.C., Puerto Rico, and Guam. Over the following week, they were tallied and mailed out by the Graduate School.
"To see the level of gratitude and engagement towards its expression during our Orientation program where we welcome our incoming students is so incredibly powerful, something that we look forward to positively in future years," said Assistant Dean for Graduate Student Life Janna Lamey. "A special thanks goes out to all our student volunteers for making this event so positive and grateful."
Echoing the enthusiastic look toward future events, Associate Dean for Academic and Student Affairs Jan Allen completed the full expression of gratitude for Orientation proceedings with a thanks to those it was designed to support: incoming graduate students.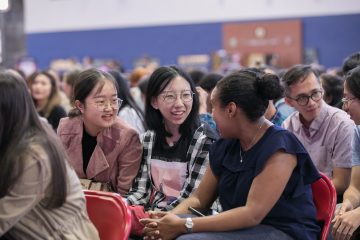 "Orientation is such an exciting time for us as Graduate School staff, and for students as well. It's an honor that so many amazing, brilliant, energetic graduate students chose Cornell, and it's a delight to begin to get to know them, their research, and their professional interests," she said. "The only occasion that may be more exciting than welcoming new students at Orientation is congratulating them and their families when they graduate!"
Katya Hrichak is a communications assistant in the Graduate School.