Alumni Newsletter Fall 2023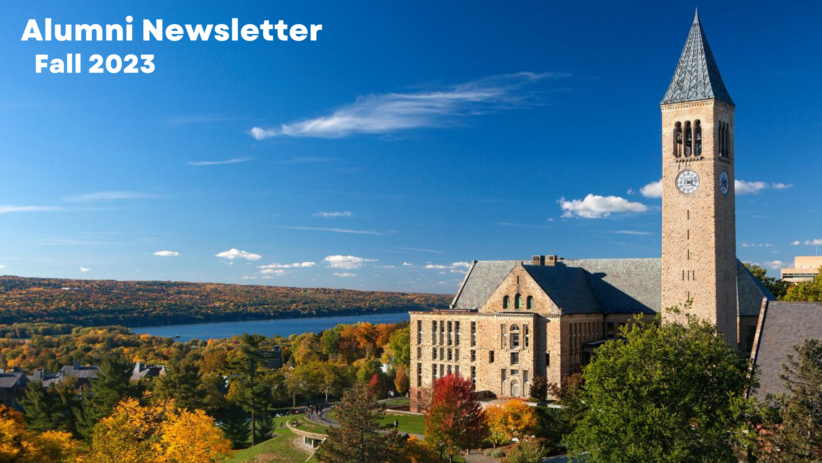 Photo: Lindsay France/Cornell University
---

Graduate Students Go Global!
Every summer, Cornell graduate students travel the globe to conduct field research. Learn about summer research conducted by archaeology master's student MyKayla Williamson, natural resources and the environment doctoral student Charlie Tebbutt, physics doctoral candidate Darren Pereira, and applied economics and management doctoral student Tess Lallemant.
Read more about summer research.
---
More Graduate School News
---

Ph.D. candidate Thomas Feng and Hanna Kebbede, the niece of Emahoy Tsege-Mariam Gebru.
Photo: Cyrus Moussavi/Provided
Thomas Feng, a doctoral student in performance practice (keyboard studies), is collaborating with the Emahoy Tsege-Mariam Music Foundation, which has been keeping and digitizing the composer's archive, to further identify and catalog Emahoy's written and recorded music.
Read more about cataloging music.
---
More Research with Impact
---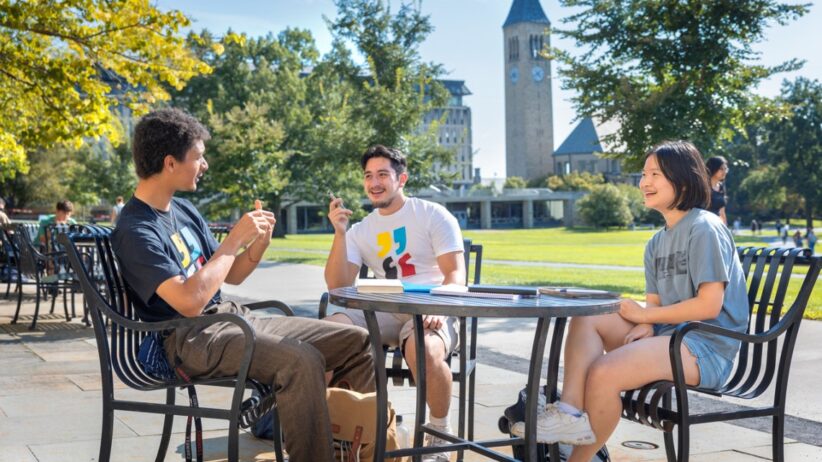 Students have a discussion on campus.
Photo: Jason Koski/Cornell University
"While the start of every academic year at Cornell is marked by great anticipation, this autumn is especially exciting as we embark together on our universitywide theme year, 'The Indispensable Condition: Freedom of Expression at Cornell,'" wrote President Martha E. Pollack in her start of the semester welcome message.
Read more about the theme year.
---
More Cornell and Ithaca News
---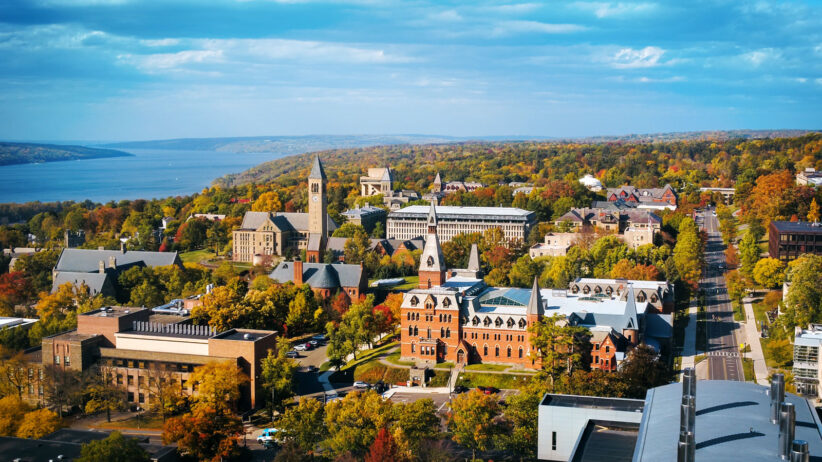 Photo: Cornell University
Free Cornell-themed Quizzes and Puzzles
Take visual quizzes, complete Cornell-themed crosswords, engage in trivia, and play two truths and a lie on the Cornellians website.
Explore the quizzes and puzzles.
---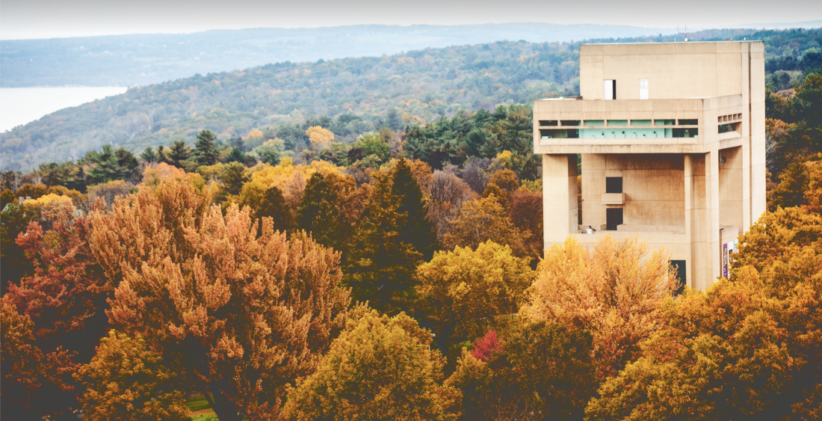 Photo: Cornell University
Cornellians Would Love to Hear From You!
Grad Notes are your opportunity to connect with your fellow alums and share news. Have you marked a career milestone or taken a trip? Did you get married, have a baby, or welcome a grandchild? Do you have a Big Red memory that would make other Cornellians smile?
Submit a news form or email cornellians@cornell.edu.
---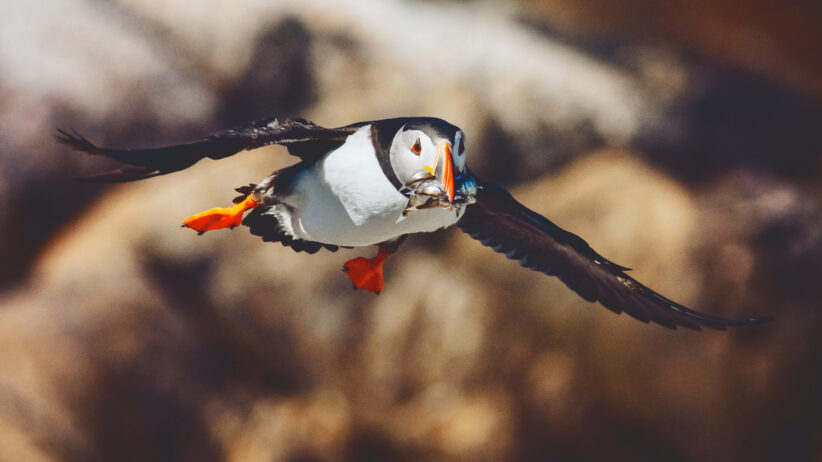 An adult puffin brings fish back to its burrow to feed the chicks.
Photo: Provided
Steve Kress, Ph.D. '75, looks back on a 50-year effort to restore the 'clowns of the sea' to their breeding grounds off the Maine coast.
Read more about the restoration efforts.
---
More Alumni in the News
The Salmon on Your Plate Has a Troubling Cost. These Farms Offer Hope.
The New York Times, 10/16/23
Alumni: Brian Vinci '90, M.Eng. '94, Ph.D. '03
Manuel Muñoz, M.F.A. '98, Wins MacArthur 'Genius Grant'
Cornell Chronicle, 10/5/23
Alumni: Manuel Muñoz, M.F.A. '98
Award-Winning Author Mines Humor from Academic Absurdity
Cornellians, 8/14/23
Alumni: Julie Schumacher, M.F.A. '86
Rory Todhunter, Ph.D. '92, Named Inaugural Director of Riney Canine Health Center
Cornell Chronicle, 7/20/23
Alumni: Rory Todhunter, Ph.D. '92
Tetris Reveals How People Respond to an Unfair AI
Cornell Chronicle, 5/15/23
Alumni: Houston Claure, M.S. '20, Ph.D. '23
See more alumni in the news stories.
Have you seen a Cornell Graduate School alumnus or alumna featured in the news recently?
Let us know, and we'll include the details in the next Alumni Newsletter! Submit your news story.
---