Alumni Newsletter Fall 2019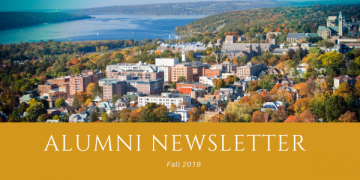 New NSF GRFP Fellows Recognized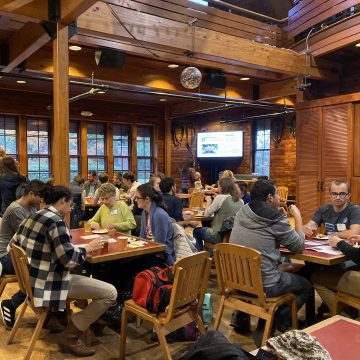 This year's group of 51 new National Science Foundation (NSF) Graduate Research Fellowship Program (GRFP) recipients joined more than 200 NSF GRFP recipients already on campus. In 2019, the NSF awarded about 2,000 fellowships selected from among more than 12,000 applicants, providing recipients with three years of financial support within a five-year fellowship period.
Read more about NSF GRFP Fellowships
---
Wu Scholarships Announced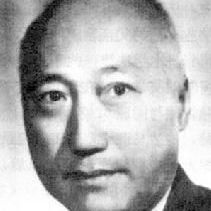 Seven graduate students were recently awarded scholarships to help with any aspect of doctoral study, from research expenses or conference travel to personal living expenses.
Recognizing academic ability, performance, character, and financial need for students of Chinese descent, the scholarship was established by Daisy Yen Wu in memory of Hsien Wu, a prominent Chinese biochemist and parent of late Cornell professor Ray Wu.
Read more about Wu Scholarships

Facts and Figures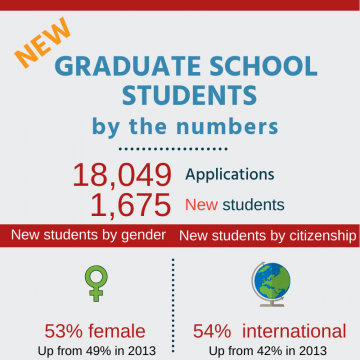 As part of the Graduate School's initiative to make statistical and survey data available to students, faculty, staff, and external audiences, we publish our data on the web.
View infographic, facts and figures, and survey results
---
Orientation and Gratitude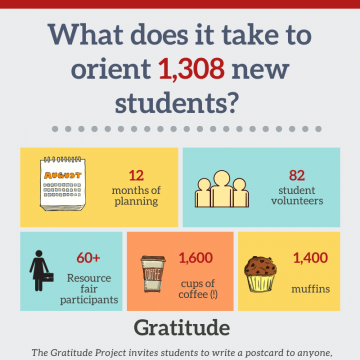 Orienting 1,308 of 1,675 incoming new students is no small feat. It requires months of planning, dozens of student and staff volunteers, and, most importantly, gratitude.
View the infographic and read about Gratitude and Orientation

Popular Career Development Program Expands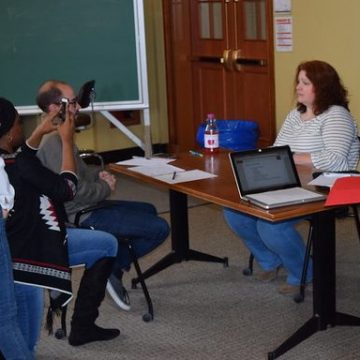 In the past, the majority of doctoral candidates defended their dissertations, earned their Ph.D.s, and continued on to hold faculty positions. Over the past few decades, however, private sector employment of Ph.D.s nationwide has risen to nearly equal that of educational institutions.
Over the last 20 years, the number of Cornell graduates entering educational careers has declined.
Read more about career development
---
Boot Camp Encourages Productivity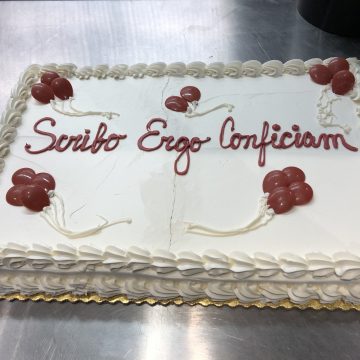 "Why do you feel like you're not ready to write?" asked Associate Dean Jan Allen at the Proposal, Thesis, and Dissertation Writing Boot Camp.
"Do you feel like you haven't read enough, like you haven't done enough experiments, you haven't run enough analyses? One of the ways that you know whether that's true is to start writing."
Read more about Writing Bootcamp

Arts & Humanities
Empowerment Through English
Pichaya (Mint) Damrongpiwat is a doctoral student in English from Bankok, Thailand who studies the depth and impact of gendered violence on women's writing in the context of eighteenth-century British, transatlantic, and early American literature.
Read about why she chose Cornell and how the Wu Scholarship supports her research.
Life Sciences
Better Livestock for Population Growth
Christian Posbergh is a doctoral student in animal science from Branchburg, New Jersey who studies animal genetics and genomics, focusing on genetic differences among sheep associated with year-round lambing, mature body size, and coat color.
Read about his research and how a research travel grant had benefited his work.
Social Sciences
Food Safety for an Equitable Society
Hirokazu Togo is a master of public health student from Tokyo, Japan. He is pursuing an M.P.H. at Cornell concentrating on food systems and researching food safety with a focus on preventing food poisoning.
Read more about his practicum and why he chose Cornell.
Physical Sciences & Engineering
Computer Vision and Rapid Diagnosis
Chinasa Okolo is a doctoral student in computer science from Kansas City, Missouri who uses machine learning to improve rapid diagnosis and treatment of tropical disease in sub-Saharan Africa and Southeast Asia.
Read more about her research and the Colman Leadership Program.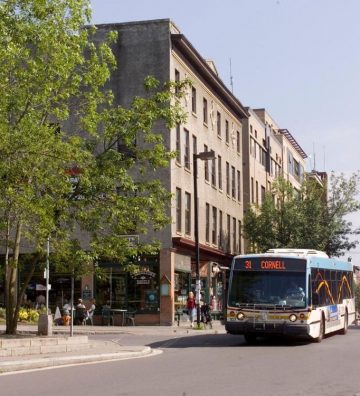 Living in Ithaca
Ithaca considered top city to live car-free
Photo Gallery: Beautiful fall photos
As affordable rental costs worsen nationwide, Tompkins County improves slightly
Business and Real Estate
Collegetown Bagels and Rulloffs to be demolished in 2020
Historic Collegetown block to be redeveloped
Aladdin's in Collegetown closes after 30 years
Photo Gallery: Construction projects around Ithaca

Susan Choi, M.F.A. '95, Wins National Book Award
Cornell Chronicle, 11/21/19
Alumni: Susan Choi, M.F.A. '95
Grow-NY Finalists Put Down Roots in NYS Food and Ag
Cornell Chronicle, 11/5/19
Alumni: Eric Mozdy '93, M.S. '97, Ph.D. '98 and Jinzhou "Joel" Li, Ph.D. '15
Eight Faculty Members Receive Weiss Teaching Awards
Cornell Chronicle, 10/18/19
Alumni: Tasha Lewis, Ph.D. '09
Seattle Police-Reform Advocate Receives MacArthur 'Genius Grant': 'It Renewed My Hope That People Support This Shift"
Seattle Times, 9/25/19
Alumni: Lisa Daugaard, M.S. '87
See more alumni in the news stories
Have you seen a Cornell Graduate School alumnus/alumna featured in the news recently?
Let us know, and we'll include the details in the next Alumni Newsletter! Submit your news story.