Ask a Dean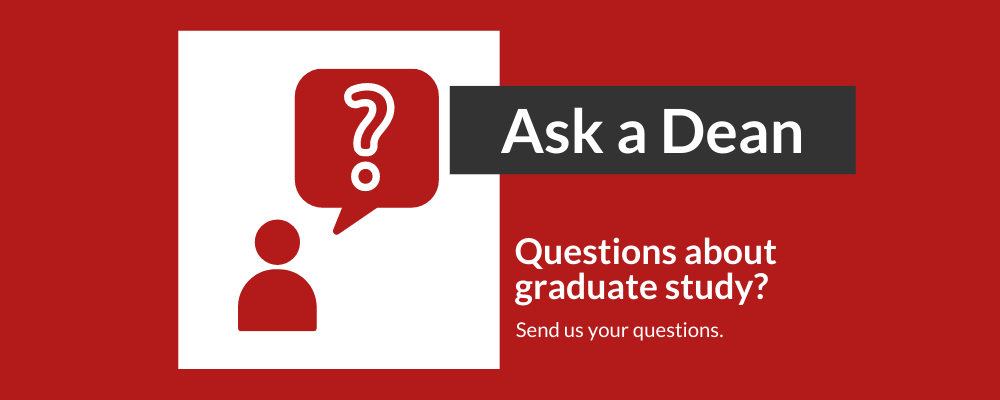 How can I get funding to present a conference talk? How do I apply for parental leave? Who can I talk to about a confidential issue in my graduate field? How do I handle a difficult relationship in my field?
Use the "Ask a Dean" program to get answers to your questions.
Questions and responses that may be of interest to the graduate community will be published anonymously on the Graduate School website and in the Graduate School Announcements.