Highlights from Announcements 8/27/18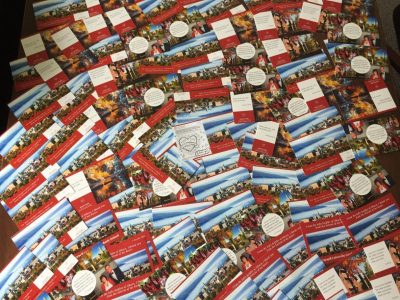 Gratitude at New Student Orientation
What happens when you ask 1,084 new graduate and professional students to write a note of appreciation to someone who "mentored, advised, supported, nurtured, loved or fed them" on their journey to graduate school? And you provide an incentive of free Cornell postcards and free postage?
See for yourself! We received and mailed 277 postcards all over the world, to 23 states in the U.S. and to 27 countries internationally. The largest numbers of postcards went to California, New York and Texas (and one each to Alabama, Delaware Georgia, Idaho, Maryland, Vermont and Wisconsin). India (58) and China (31) were the countries receiving the most postcards, followed by Canada, Germany, Ghana, Singapore, Canada, Italy, Brazil, the UK, Spain, Taiwan, Colombia, France, Malaysia, Pakistan, Belgium, Bangladesh and one card each to Ecuador, Hungary, Israel, Kosovo, Hong Kong, Japan, Indonesia, Thailand, Korea, and the UAE. (New students had another opportunity to send postcards to friends and family at Friday's New Student Mix-and-Mingle at the BRB prior to the first TGIF of the semester.)
Welcome New Students!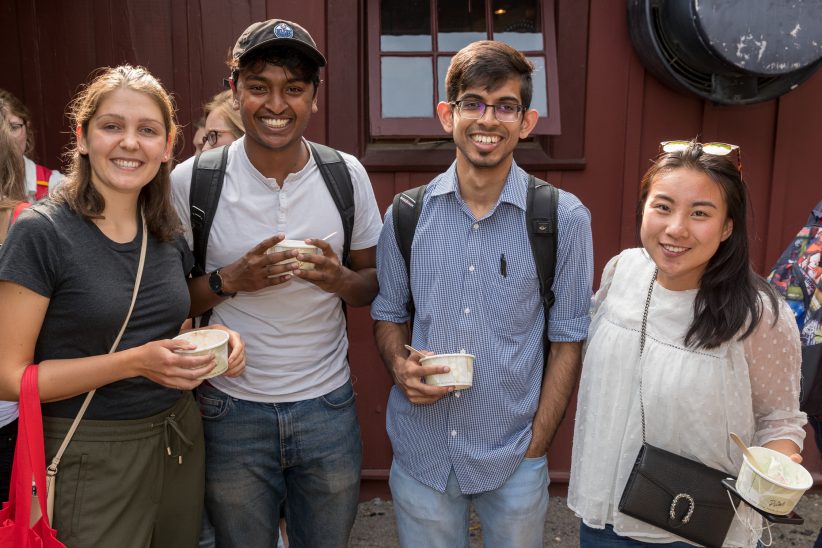 View slideshow from Ice Cream Social 2018
Kudos!
Cornell Students Receive ACM SIGCOMM 2018 Best Student Paper Award
Each year, ACM SIGCOMM, the Special Interest Group on Data Communications (SIGCOMM), a special interest group of the Association for Computing Machinery (ACM), gives a Best Student Paper Award to the best paper whose main author is a student. This year, the award was given to graduate students Saksham Agarwal and Shijin Rajakrishnan, David Shmoys, professor (ORIE); and Rachit Agarwal, assistant professor (CS) for their paper "Sincronia: Near-Optimal Network Design for Coflows."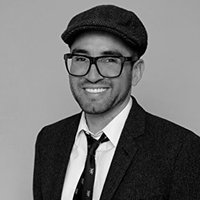 Cornell PhD Alumnus Receives Book Awards
PhD alumnus Chris Zepeda-Millan recently received the American Political Science Association (APSA) 2018 Ralph Bunche Award and the APSA's Section on Race, Ethnicity & Politics' 2018 Best Book on Race and Immigration Award for his book, Latino Mass Mobilization: Immigration, Racialization, and Activism.