Graduate Students Selected as 2018 Forbes Under 30 Scholars Attend the Summit in Boston, MA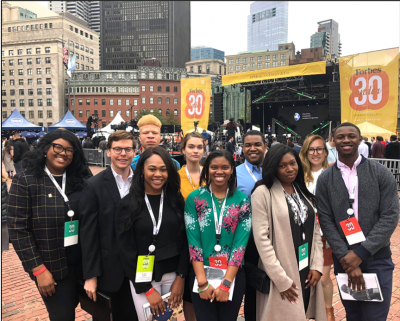 By Alexandria Maloney
This year a number of current and alumni Cornell graduate students were selected as Forbes Scholars to attend the Forbes Under 30 Summit in Boston, MA from September 30-October 3, 2018. This summit brought together more than 7,000 young entrepreneurs, visionaries, and social innovators for an immersive experience featuring more than 200 world-class speakers including investors, celebrities, musicians, sports stars, cultural icons, political and business leaders. "So many inspiring leaders sharing invaluable experiences – this summit was unforgettable." says Ph.D. student Tibra Wheeler. Cornell student attendees represented a wide variety of interest areas including social entrepreneurship, science, technology, environmental policy, impact investment, law, and public policy.
---
CIPA students and alumni attend the Women@Forbes Power Networking Reception including 2018 Top 30 Under 30 recipient and CIPA fellow, Elaha Mahboob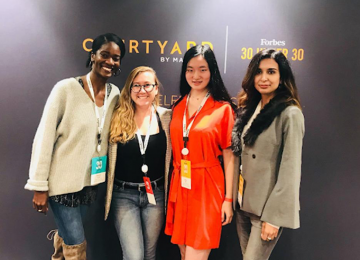 On Sunday September 30, CIPA students attended the "Women@Forbes Under 30: Closing the Investment Gap" program and Power Networking reception that convened 500 top millennial women leaders, game-changers, and stakeholders—equally committed to tackling issues of diversity in the startup and VC community—for a day focused on tough discussions, real solutions and actionable advice. "I look up to so many of these women and I hope to one day be in their seats" says Eleanor. Brettany remembers how moved she felt leaving the event, "It was empowering to hear women like Yvonne Orji and Bumble Founder Whitney Herd share their experiences and give hope for female startups."
---
2018 Forbes & JPMorgan Chase Hackathon Semifinalists Team feature two Cornell Graduate Students: Alexandria Maloney (CIPA) and Grant Thompson (CRP)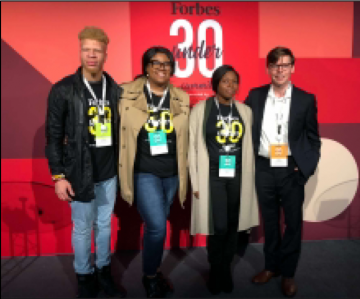 CIPA student Alexandria Maloney led the semifinalist team at the 2018 Forbes & JPMorgan Chase Social Innovation Hackathon with teammates Chinedu Nwokeafor, Sharnice Rollins, and Grant Thompson (Cornell-CRP). The competition challenged Forbes Under 30 scholars to find a technological solution to reduce food waste in the United States.
As the only non-coding team, Alexandria reflects on the experience. "It was a little intimidating competing with teams of top tech students from MIT, UMass, and Harvard, but our diverse field backgrounds ended up being our greatest advantage. We approached the challenge as a team of problem-solvers and creative thinkers. Food [waste] management is a complex world problem, so I immediately knew we needed to use a systems thinking framework that I learned from CIPA professors, Derek Cabrera and Laura Cabrera. By identifying the problem sources, scope, and feasibility, we were able to conceptually design a functional phone app that would connect individuals seeking food with a GPS map to the nearest food sources and composting stations in Nashville, TN." Watch their full Hackathon pitch on YouTube.
---
2018 CIPA Forbes Under 30 Scholars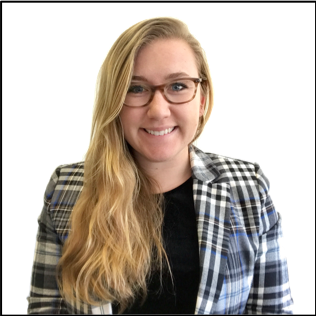 Molly Conlin a second-year CIPA fellow concentrating on Public and Nonprofit Management, was most inspired by the site visit to the Freight Farms hydroponic shipping container farm. "I was able to connect with innovative leaders in this rapidly developing field and engage with them on the potential for expanding access of this technology to food desert regions around the world," says Molly, who volunteered in the environment and food security sector for Peace Corps: Togo. She researched the inclusivity of global agricultural policy at the UN: Food and Agricultural Organization (FAO) in Rome, Italy last semester and is currently a Research Assistant for the Tata-Cornell Institute for Agriculture and Nutrition (TCI).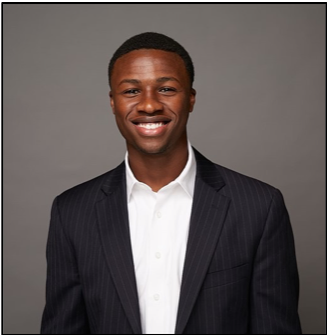 Elgin Ford II a 2nd year CIPA fellow concentrating in Government, Politics, and Policy Studies, found the innovation in impact investing particularly interesting as well. Elgin, who was recently a Government Affairs Intern at Toyota Motors North America, reflects, "It was an honor to be named a Forbes Under 30 Scholar. This summit provided a phenomenal opportunity to make meaningful connections with future leaders across a multitude of industries.Forbes also did a great job this year of incorporating leaders in the political landscape with context relevant to the growth of public-private partnerships. Also, getting former Secretary John Kerry to personally sign his book for you, while discussing politics and sports, isn't a bad deal either."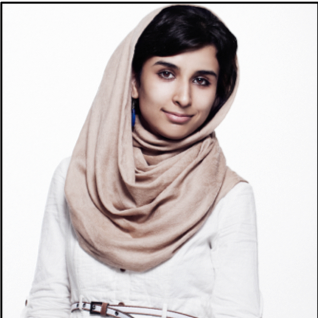 Elaha Mahboob is a CIPA second year fellow concentrating in Science, Technology, and Infrastructure Policy who has been selected as a featured 2018 Top 30 Under 30 recipient for her work as a social entrepreneur and cofounder of the New York-based Digital Citizen Fund with her sister, Roya. They help females in developing countries to access technology and connect with people and resources virtually, in a bid to develop the skills necessary to compete in a global market. She is also mentor to an all-girl robotics team from Afghanistan who competed in a robotics competition in Washington D.C. last year. "It was an amazing opportunity for me to meet like-minded and some really inspiring entrepreneurs who are on the path to doing some incredible work in this world!" Learn more on the Digital Citizen Fund website.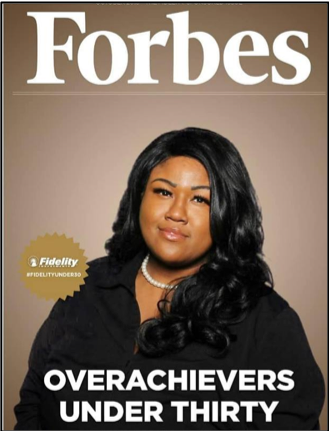 Alexandria Maloney, is a second year CIPA fellow concentrating in Government, Politics, and Policy Studies who hopes to bring systems thinking to diversity and inclusion frameworks in U.S. Federal Agencies with aspirations to one day become a U.S. Ambassador. "This summit was a life milestone. Networking and connecting with those who Forbes calls the 'best and the brightest of our generation' was unbelievable to me. There was a moment where I realized: 'Whoa. That also includes me!'. The U30 village buzzed with energy from the creative and inspiring summit attendees I met ready to talk about their work and passions…" says Alexandria. "I left feeling empowered by my peers who are doing amazing things in almost any field you can think of. Our generation brings something new to the table. Engaging at this summit with peers who are making real strides, leading the pack, and making meaningful progress in fields ranging from policy, entertainment, and tech to name a few, reinforced my decision to purse my MPA at Cornell.This summit was amazing and leading a team to the Hackathon semifinals was definitely the icing on the cake. Thank you Forbes, JPMorgan Chase, and Taylor Cullivan for this opportunity!" Connect with Alexandria on LinkedIn.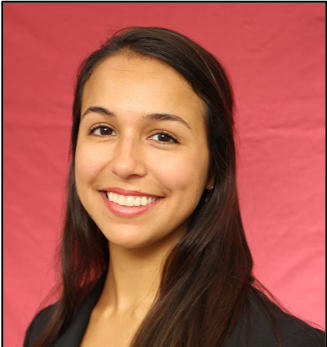 Mary McKean is a first year CIPA fellow concentrating in Environmental Policy. "It was a remarkable opportunity to attend the summit as a Forbes Under 30 Scholar. I am focusing my coursework on strategic planning and impact investing for environmental conservation, and was greatly inspired by my bold and innovative peers at the summit. I had many productive conversations with young entrepreneurs about how to pragmatically implement creative ideas, and left the conference with new professional and personal connections and a broader understanding of the nexus of investment, diversity, and environmental sustainability."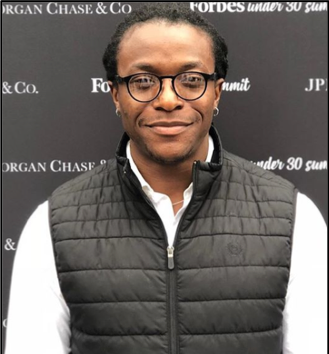 Joseph Abu is a 2nd year CIPA fellow concentrating in Science, Technology, and Infrastructure Policy. Joseph says, "this summit was a unique opportunity to network horizontally with some forward-thinking individuals and explore the wonderful city of Boston. I left this experience feeling reinvigorated to push past the limitations of my goals. I am grateful to Forbes for hosting this event and the wonderful attendees who were willing to share their inspiring stories, experiences, and ideas.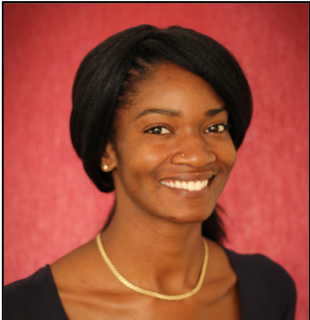 Brettany Alayne Tucker is a recent CIPA graduate. A budding non-profit and SME global strategist, her professional interests involve doing good across the private, public and plural sectors, globally. One of her many great takeaways from the summit "…be true to yourself and be clear on your competitive advantage, spend time knowing what you're good at and fill the gap."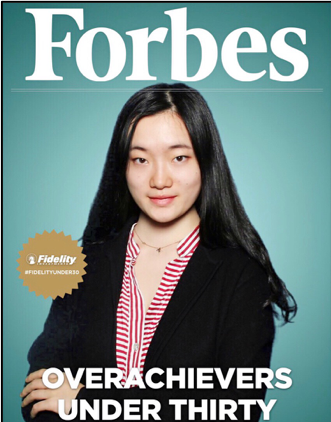 Eleanor Wen is a second year CIPA fellow concentrating in Economic and Financial Policy and the Vice President of the first Chinese Entrepreneur Association at Cornell (CEAC), an organization dedicated to forming entrepreneur environment, encouraging students to expand their limits, and connecting students with abundant resources to succeed. "Forbes Under 30 Summit brought together entrepreneurs in various industries from all over the world. We are dreamers who take actions, and doers who dream big. It is a place for entrepreneurs. I have met so many interesting souls within such a short period."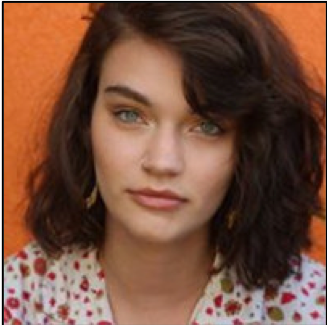 Melissa Brown is a 1st year CIPA fellow concentrating in Social Policy. She recalls feeling affirmed in her own professional purpose by attending the Forbes Under 30 Summit. "This experience was a first for me. Being around such inspiring young people who are just as passionate as I am about issues reaffirmed my decision to attend CIPA. This experience reminded me that I am exactly where I am supposed to be right now in my life."
---
2018 Cornell MRP Forbes Under 30 Scholars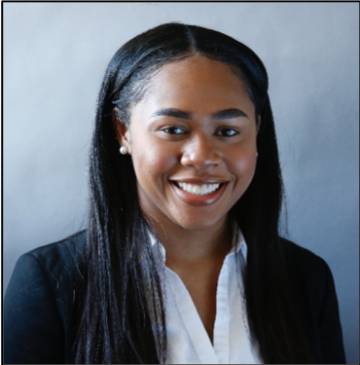 Kristen Collins is a second year master's candidate in the Department of City & Regional Planning, concentrating in Economic Development. Kristen will be pursuing a career in real estate, having interned with Related this past summer. Kristen is currently focused on creating a nonprofit centered on exposing inner-city minority youth to economic development fields i.e. architecture, real estate, and urban planning, through programming, scholarship, and mentorship. "It was an incredible experience attending the Forbes Under 30 Summit. The most influential part of the summit was networking with other young professionals and entrepreneurs, focused on creating paths for the next generation of leaders!"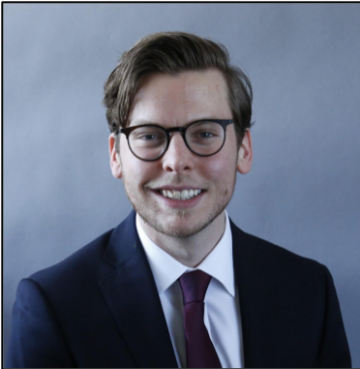 Grant N. Thompson is a second-year master's candidate in the Department of City & Regional Planning within the College of Architecture, Art, and Planning; Grant's concentration is Land Use Planning with his thesis pertaining to the development of urban agriculture initiatives. Over the summer, Grant worked as a Research Fellow for the U.S. Department of Agriculture where his work led him to develop a framework that would allow for the diminution of phosphorus and nitrogen loads from entering Cayuga Lake in order to decrease the developing toxic algae blooms. In attending the Forbes Under 30 Summit, he reported being "astounded by the diverse talents and ideas that were existing within the Forbes Under 30 Community, and looked forward to seeing how [his] connections formed at the Summit would continue to grow in the years to come."
---
2018 Cornell Law Forbes Under 30 Scholars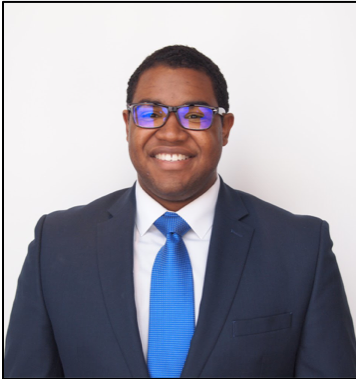 Cyril Heron is a third-year law student who is interested in legal protections to protect entrepreneurship in underserved communities. "The Forbes Summit was, in a word, inspirational. The summit not only provided the opportunity to network and connect with the next generation of professionals but also granted the perfect environment to speak with the eminent across various fields. It was the best chance for me to interact with people who work in the spaces that I have only researched from a theoretical vantage point and gain some real-world perspectives".
---
2018 Cornell BME Forbes Under 30 Scholars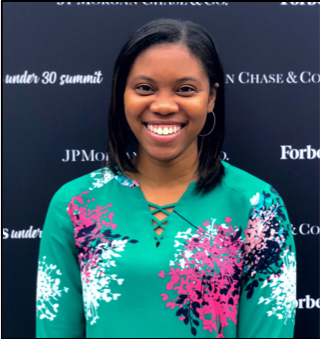 Tibra Wheeler is a 3rd-year Biomedical Engineering Ph.D. student within the College of Engineering. Tibra's research combines the fields of orthopedics, biomaterials, and drug delivery to better understand the immune response associated with osteoarthritis (OA) and applies this knowledge to create better treatment options. "Being alongside some of who Forbes calls 'the movers and shakers of this generation' was an honor in itself. Interacting with scientists who have taken paths toward founding their own companies, who are CEO's, and who are pushing was both inspiring and invigorating. 10 out of 10 [she] would recommend the U30 Summit to a friend! Plus, who wouldn't want to see what their face would look like on the cover of Forbes Magazine?"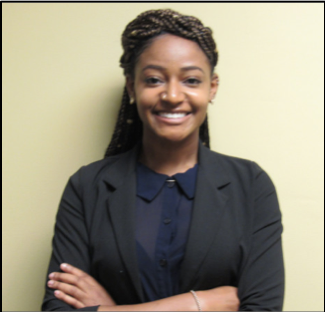 Taylor Walker is a Biomedical Engineering M.Eng candidate, focusing on Cell and Tissue Engineering. Taylor's research interests include promoting health equity by identifying areas for intervention and analyzing sociocultural factors that impact health outcomes, particularly in mental health and genetic disease. She aims to utilize the human microbiome as a method of drug delivery that increases health access, and she will ultimately pursue an MD-PhD in search of applicable treatments. "As a 2018 Under 30 Forbes Scholar, I had the opportunity to connect with personnel throughout the biotechnology, marketing, and research industries. I feel like I have so many more career options than I did before, and I'm so excited for the future! Best of all, I was able to have so much fun with my friends exploring Boston. I can't wait to go again!"
---
2018 Cornell MAE Forbes Under 30 Scholars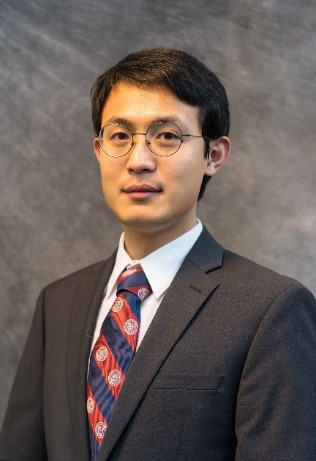 Xiangkun (Elvis) Cao is a mechanical engineer working in the Erickson Lab. His research at Cornell focuses on two lines: FeverPhone for fever diagnosis; and HI-Light for converting CO2to fuels. Key accomplishments at Cornell include: the $20K Grand Prize (1/1,150) in 2017 "Create the Future" Design contest by NASA Tech Briefs Magazine, the inaugural $20K "Scale-Up and Prototyping" Award by Cornell Engineering, plus two Best Poster Awards.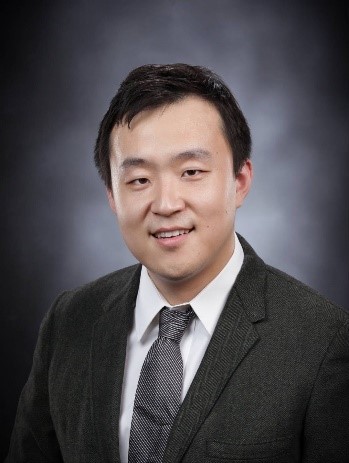 Zhengda Lu is a mechanical engineer working in the Erickson Lab. He designed the TIDBIT system, which is a rapid diagnostic testing platform for iron and vitamin A deficiency. He published several research articles on PNAS, Sci. Rep., JMIR Human Factors, Biomed Opt Express. He is also the Co-Founder and Vice President of Chinese Entrepreneur Association at Cornell (CEAC).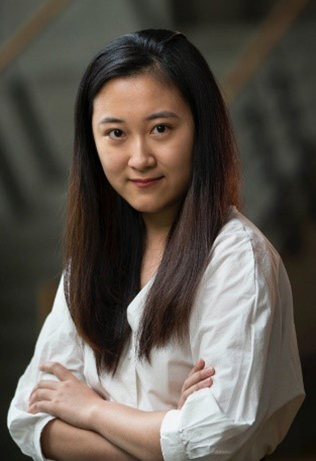 Xu Liu is a materials engineer working in Prof. Shepherd's Organic Robotics Lab (ORL). Her research at Cornell focuses on the flow battery design for applications in a soft jellyfish robot, in collaboration with the Archer Research Group in CBE. She has published two first-author articles on Int. J. Hydrog. Energy.