Doctoral Student Wins MAA Prize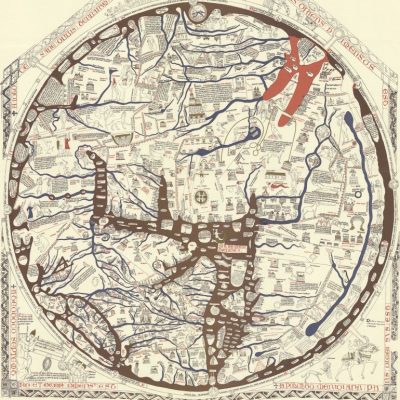 By Katya Hrichak
John Wyatt Greenlee, a doctoral student in medieval studies, was recently awarded the Digital Humanities and Multimedia Studies Prize by the Medieval Academy of America for his work on the Mandeville Map Project.
The Medieval Academy of America awards five prizes per year, one in each of five categories. The criteria for the Digital Humanities and Multimedia Studies Prize includes quality of research and contributions to medieval studies; goals and methodologies of the project; design, presentation, and accessibility of the project; and sustainability of the project and compatibility of its metadata.
Greenlee's winning submission, the Mandeville Map Project, digitally combines a fourteenth-century book titled The Travels of Sir John Mandeville and a thirteenth-century image called the Hereford map. Greenlee annotated locations on the map that coincide with locations in Mandeville's book, and when users click the marks on the map, segments of the text referencing that location or landmark pop up.
"Mandeville's book can be frustrating in its geography, and medieval maps like Hereford operate under very different principals than modern ones. My hope in creating this project was that, by combining the book and the map, I would provide a pathway for better understanding them separately," Greenlee said.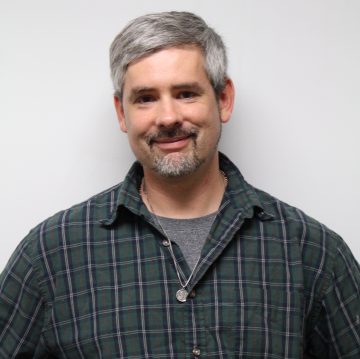 The project began in 2015 as a capstone assignment for the Summer Digital Humanities Fellowship offered by Olin and Uris Libraries, although Greenlee has added to and updated the map since then.
"I am thrilled to have received the award, and gratified to know that my work is having an impact in broader academic communities," Greenlee said, having received several invitations for future collaboration since its recent recognition. "More than anything, though, I'm delighted because this should increase my project's reach. I built the Mapping Mandeville Project as an educational tool, and I am hopeful that this prize means that more people will be able to learn from it."
Anyone interested in viewing the Mandeville Map Project can find it on Greenlee's website, Historia Cartarum.
Katya Hrichak is a communications assistant in the Graduate School.