Highlights from Announcements 1/10/22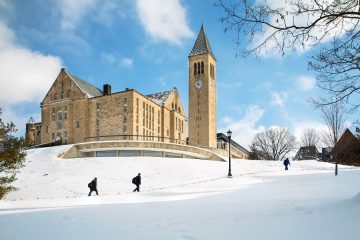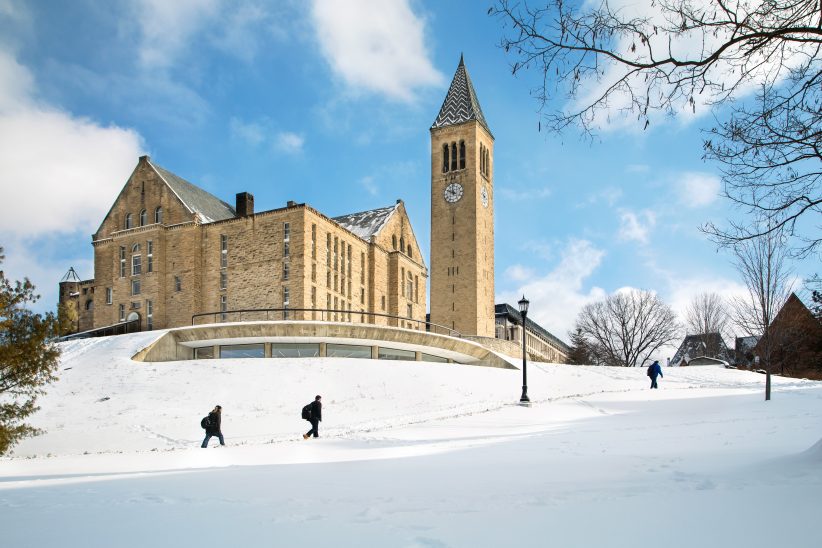 Prepare yourself for winter weather this week by reviewing Cornell Health's "Cold Weather Safety" webpage.
---
Campus Update
Plans for Spring 2022 Semester – Graduate and Professional Students
Open to all graduate and professional students
Thursday, January 13, 12:00 – 1:00 p.m. (ET) — Zoom (see Announcements email for link)
Join Provost Mike Kotlikoff at a town hall on Cornell's Spring 2022 plans. We will discuss public health requirements, remote learning, updates, and clarifications for Cornell's semester plans. Submit your questions for the discussion in the Qualtrics form (see Announcements email for link).
Topic: Plans for the Spring Semester
Panelists:
Mike Kotlikoff, Provost
Kathryn Boor, Dean of the Graduate School and Vice Provost for Graduate Education
Peter Frazier, Eleanor and Howard Morgan Professor of Operations Research and Information Engineering
Gary Koretzky, Vice Provost for Academic Integration
Jason Kahabka, Graduate School Associate Dean for Administration
Moderator:
Kathryn Boor, Dean of the Graduate School and Vice Provost for Graduate Education
Audience:
All graduate and professional students
---
Beware of Phishing Scams
Recently, several graduate students have been targeted by online scams and phishing attempts. Stay safe and review the tips below.
Never transfer funds using online systems, including gift cards, if you do not know the recipient. These transactions cannot be reversed.
Verify the identity of the sender when messages appear to come from Cornell faculty and staff. Search Cornell's website to make sure that the person sending the email is who they say they are. We have seen cases where the NetID is the same, but the address is wrong or redirects. It is very easy for scammers to make it appear that an email is being sent from a Cornell account. When in doubt, look up the person on cornell.edu and send them an independent email where you copied the address from our directory to verify that they contacted you.
Check the Phish Bowl from IT@Cornell for known scams and trusted messages. Forward any messages you believe are suspicious to itsecurity@cornell.edu.
Read the IT@Cornell article, "Spot Fraudulent Emails (Phishing)," to learn more about warning signs.
---
Registrar
Welcome, New and Continuing Students!
Student ID cards have been distributed to your field/college. Please review important course enrollment and information below.
---
Spring 2022 Enrollment & Important Dates
Jan. 18 Course enrollment begins (refer to Enrollment Guide for details)
Jan. 24 Classes begin
Feb. 07 Add deadline
Feb. 11 Last day to register without a late registration fee
Cornell required all students to complete the Spring Checklist no later than December 15 (via the Daily Check). Failure to do so will result in an enrollment hold preventing you from enrolling in classes for the spring term. If you have not completed the checklist, please do so immediately.
Students planning to be on leave for the spring semester need to submit the leave of absence request NOW but no later than January 23rd.
Contact the Graduate School (gradstudserv@cornell.edu) with questions or concerns.
---
News
Cornell Scientists Coolly Recall Fiery Volcano Visit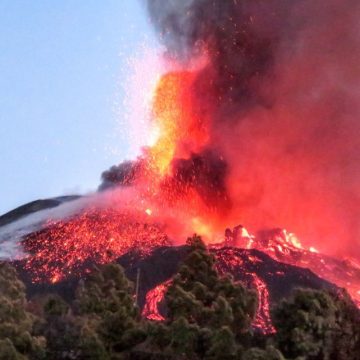 Far above the populated towns on La Palma in Spain's Canary Islands, off the coast of western Africa, Associate Professor Esteban Gazel and doctoral student Kyle Dayton carried equipment from their car and hiked toward the erupting Cumbre Vieja volcano's active vents.
---
Student Spotlight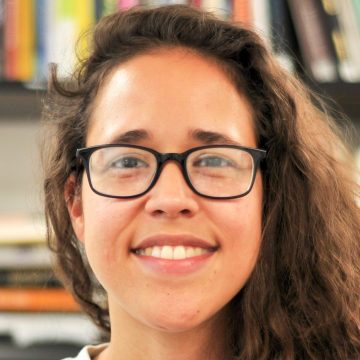 Lissette Lorenz is a doctoral candidate in science and technology studies from Miami, Florida. She attended Oberlin College as an undergraduate and now studies the social and ecological impacts of nuclear disasters in Japan to determine effective solutions for recovering from and preventing such future disasters.
Read more about Lissette Lorenz.
All student spotlights.