Highlights from Announcements 1/31/22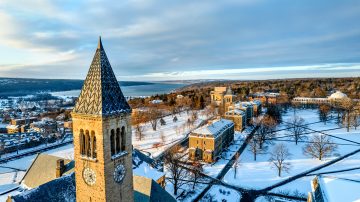 See the Registrar section below for upcoming deadlines and additional important information.
---
Campus Updates
COVID-19 Campus Reminders
---
Spring 2022 Stipends
Fellowships – Ph.D. students should have received their Spring 2022 fellowship stipends by January 24. If you have not yet received your fellowship stipend contact the Graduate School Fellowship Office at grad_funding@cornell.edu. As a reminder, fellowship checks are generally paid in one payment at the beginning of each semester as a bursar refund.
Assistantships (TA, GRA, GA, RA) – Students appointed on an assistantship for Spring 2022 will receive stipend payments on a semimonthly pay calendar, beginning on January 15. If you did not receive your payment, please reach out to your graduate field assistant (GFA) or grad_funding@cornell.edu to remedy the delay. Assistantship stipend payments are paid semi-monthly throughout the semester in Workday. The first and last payments are partial payments; you can find your specific payment details in your appointment letter. Your GFA can help you if you need a copy of your appointment letter for the semester.
---
Cornell IRB Launches New Online Protocol System
As part of the campus-wide Cornell's Research Administration Support System (RASS) rollout, the current process of submitting IRB protocol applications via email will be replaced with Cornell's new online RASS-IRB protocol system. The system is set to launch on February 1st. RASS-IRB will be used to support human participant research protocol creation, submission, review and approval functions for new studies, amendments, and continuing reviews. Learn more.
---
Religious Accommodations
Cornell is committed to supporting students who wish to practice their religion. If you have a religious observance or holiday that may conflict with your courses this semester, you have a right to request academic accommodation. Please visit the website of the Office of Spirituality and Meaning-Making to learn more.
---
Registrar
Spring 2022 Enrollment & Important Dates
Feb. 07 Add deadline
Feb. 11 Last day to register without a late registration fee
All students are required to complete the Spring Checklist and comply with Spring Arrival Testing Requirements. Failure to meet these requirements will prevent enrollment.
---
Course Add Deadline is Monday, February 7th!
Don't forget that the last day to add courses or adjust credit hours is next Monday, February 7. Please check Student Center to verify that:
You are properly enrolled in all your courses
The credit option, if available, is correct
Your grading option is correctly set to letter grades or pass/fail or audit
Use the university Add/Drop Form if you are unable to enroll through Self Service.
In accordance with university policy, changes will not be permitted after Monday so be proactive and confirm your enrollment is correct.
---
Checking Registration Status and Holds
To check your registration status, log into Student Essentials and view your "Registration Status" at the top of the page. If you are registered, your Registration Status will state "Registered" with a green checkmark. If the green checkmark is not present there may be a hold on your record preventing registration. There are several types of holds that may be placed on a student's record. Holds that prevent university registration require immediate attention. Click on "more information" for complete details including steps on how to resolve a hold.
---
News
Diverse Stakeholder Perspectives Improve Ph.D. Career Development Programming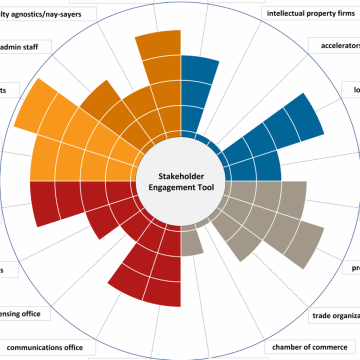 Career development offices benefit from collaborations and network development with industry employers, a new study finds. The study, "Using Stakeholder Insights to Enhance Engagement in Ph.D. Professional Development," published January 27 in PLOS ONE.
---
Xu Liu is Homeward Bound–for Antarctica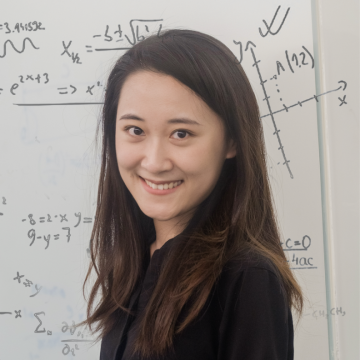 Xu Liu grew up in the city of Qufu, in a coal-mining region of China's Shandong Province. Her family has worked in the coal industry for three generations. This lifelong relationship with coal has propelled Liu nearly 7,000 miles away to Ithaca, NY, where she is earning her Ph.D. in mechanical engineering at Cornell University.
---
Graduate Fellowship Honors Cornell's First Black Ph.D. Graduate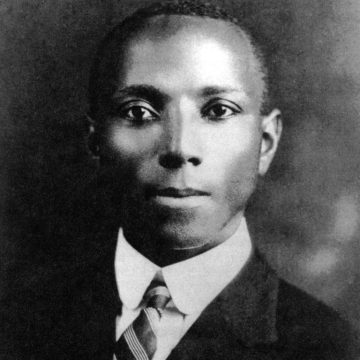 A new fellowship celebrates the life and legacy of Thomas Wyatt Turner, the first Black American to receive a Ph.D. in botany and the first Black person to receive a Ph.D. in any study at Cornell University. The Thomas Wyatt Turner Fellowship aims to increase the number of students from historically underrepresented backgrounds engaging in research in inclusive and sustainable agriculture development and related fields.
Read more about the fellowship.
---
Student Spotlight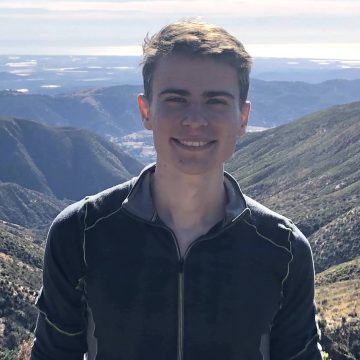 Erik Bidstrup is a doctoral student in chemical engineering from Slingerlands, New York. He attended Northwestern University as an undergraduate and now applies the tool of cell-free protein synthesis to therapeutic development and production.
Read more about Erik Bidstrup.
All student spotlights.
---
Kudos!
M.F.A. Student's Film Selected for Berlin International Film Festival
Creative writing master of fine arts student Esther Kondo Heller's film, "MU/T/T/ER," was selected for and will be screened at the Berlin International Film Festival (Berlinale) in February. Read more about the festival.