Highlights from Announcements 1/4/21
Student Spotlight: Celine Cammarata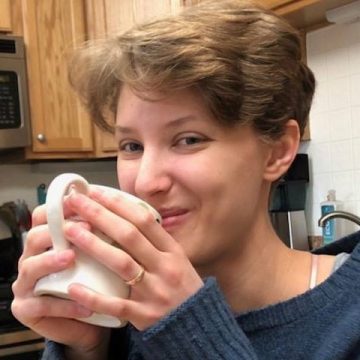 Celine Cammarata is a doctoral candidate in developmental psychology. Having successfully defended her dissertation and obtained a postdoctoral position, she reflects on the career exploration and professional development programming she took part in during her Ph.D.
Read the full student spotlight
Interested in what other graduate students are doing both on and off campus?
Check out our student spotlights, Q&As with current students about their research, hobbies, and experiences at Cornell.
---
Kudos!
PMA Doctoral Candidate Receives Honorable Mention
Joshua Bastian Cole, a doctoral candidate in performing and media arts, received an honorable mention for the Chris Holmlund Graduate Student Writing Prize offered by the Society for Cinema and Media Studies Queer and Trans Caucus. The distinction will be publicized by the New Review of Film and Television Studies.
---
Cornell Team Wins Third Place in Data Open Championship
A team comprising Cornell doctoral candidates Yubo Su and Fei Xia and alumni Fenny Lian, M.S. '20, and Bonan Pu, Ph.D. '20, won third place out of 19 teams selected to the Citadel's worldwide Data Open Championship from over 10,000 participants in top universities worldwide, winning a total award of $10,000.