Highlights from Announcements 10/4/21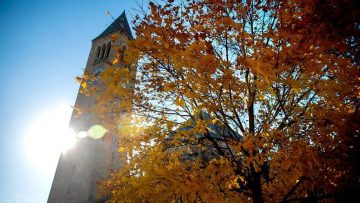 Enjoy the changing colors of fall! View Visit Ithaca's list of great places to see autumn leaves.
---
Campus Updates
Surveillance Testing Opt in Program
Effective today, October 4th, graduate and professional students who are not mandated for surveillance testing may opt in to weekly, scheduled surveillance testing. Unlike supplemental testing, which covers on-demand occasional use, surveillance testing provides you with the consistency and formality of a weekly, scheduled testing program. The surveillance testing opt in program functions just as mandatory surveillance testing, i.e., you will receive weekly testing messages and reminders and will be accountable for the completion of your weekly tests. Once you have opted in to surveillance testing, you are allowed to opt out; however, you will not be able to opt in a second time.
The surveillance testing opt in program is open to all Ithaca/Geneva graduate and professional students. To register, sign into the Daily Check app and select the "Opt in to scheduled surveillance testing" button. Please allow up to two hours for your request to process, then visit the Daily Check homepage to view your assigned testing day. If your assigned day will not work with your work schedule, use the Daily Check to select your preferred testing day where there is capacity.
Once enrolled, it is your responsibility to get tested on the assigned day of the week consistent with your testing frequency. If traveling will cause you to miss a required surveillance test, use the "Submit or Change Travel" button available on your Daily Check homepage to pause your testing requirement.
For further details on the surveillance testing program including scheduling, notifications, and location and hours of testing sites, visit the Cornell COVID-19 website.
---
Registrar
First-Year Research Students and Responsible Conduct of Research
Every graduate student pursuing a research degree (master's or doctoral) is on Responsible Conduct of Research (RCR), addressing issues of authorship, peer review, plagiarism, and research misconduct.
Students must complete online training through Cornell's Office of Research Integrity and Assurance (ORIA) before the end of the second registered semester. Be proactive and complete the training now.
---
News
Fellowship Program Enhances Opportunities in Crop Improvement for Students from Underrepresented Backgrounds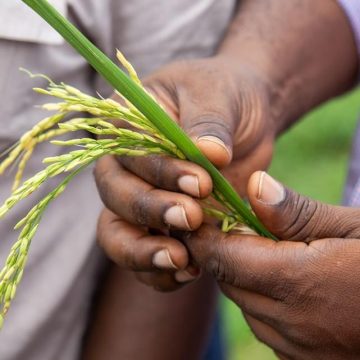 A new graduate fellowship program will support students from Minority Serving Institutions (MISs) to become next-generation leaders in global crop development.
Led by the Feed the Future Innovation for Crop Improvement (ILCI) with support from the U.S. Agency for International Development, the Feed the Future Innovation Lab for Crop Improvement Minority Serving Institutions Fellowship Associate Award will fund up to 10 students from MSIs in the United State for advanced technical training at Cornell.
Read more about the fellowship program.
---
Alumnus/Postdoc Spotlight
Frank Castelli '05, M.S. '14, Ph.D. '17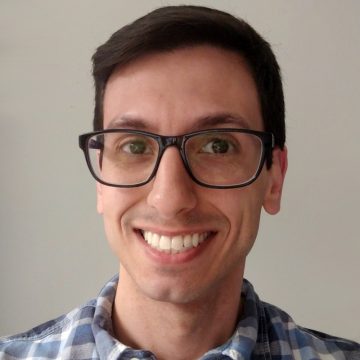 Frank Castelli '05, M.S. '14, Ph.D. '17, is a postdoc in neurobiology and behavior from Howard Beach, New York. He holds a doctorate from Cornell University and his current research at Cornell focuses on discipline-based education in biology. He is a recipient of a Postdoc Achievement Award as part of Cornell's celebration of National Postdoc Appreciation Week 2021.
Read more about Frank Castelli.
Check out our other student spotlights and learn about students' research, hobbies, and experiences at Cornell.
---
Kudos!
Associate Dean Featured in Article on Diversity, Equity, and Inclusion
Sara Xayarath Hernández, Graduate School associate dean for inclusion and student engagement, was featured in the American Chemical Society Grad & Postdoc Chemist article, "Diversity, Equity, and Inclusion: Students, Staff, and Faculty Fight Racism and Perfunctory Campus Change."
---
M.P.S. Student's Initiative Receives NJ State Governor's Award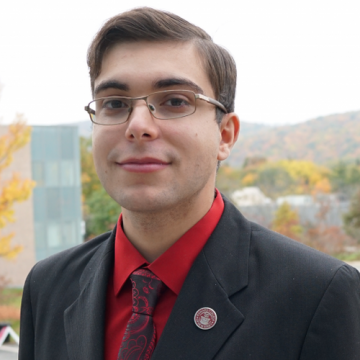 Ryan Greff, a student in the M.P.S. applied economics and management program, serves as the chairman of the Economic Recovery Task Force Initiative of the NJ Small Business Development Center at Ramapo College. This month, Greff's Initiative received a NJ State Governor's Jefferson Award for Public Service.