Highlights from Announcements 11/11/19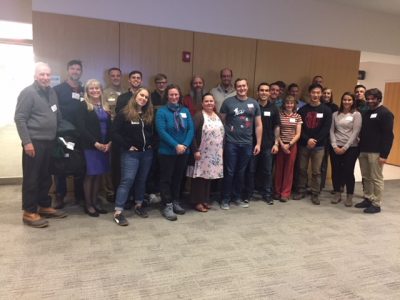 Recognizing Student Veterans
The Graduate School hosted dinner and conversation for graduate student veterans and their families on Thursday, November 7 to recognize both their service and now their academic and leadership contributions to Cornell. Special guests were undergraduate veterans and veterans among Cornell's faculty and staff.
---
Two Doctoral Students Win Fulbright-Hays Fellowships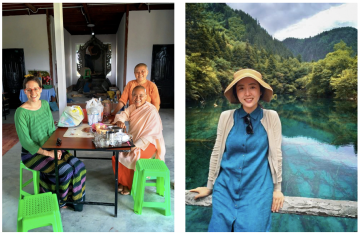 Cornell doctoral students Mary-Kate Long and Jiwon Baik have received Fulbright-Hays Doctoral Dissertation Research Abroad (DDRA) fellowships from the U.S. Department of Education.
The prestigious fellowships, managed at Cornell by the Mario Einaudi Center for International Studies, will take Long to Myanmar and Baik to China.
Fulbright-Hays fellowships cover travel, living and research expenses for six to 12 months for the students and their families. All awardees must conduct their research in languages other than English.
Read the Fulbright-Hays Chronicle story
---
Grow-NY Finalists Put Down Roots in NYS Food and Ag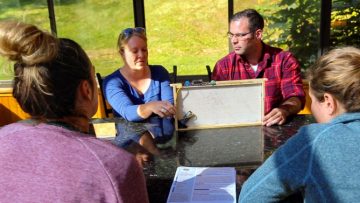 From a hill overlooking Canandaigua Lake, entrepreneurs Hailey Scofield and Nathan Oakes took in the view of nearby rectangular plots bursting with the bounty of late fall – flaming red foliage on blueberry bushes, rows of nodding yellow sunflowers and golden wheat.
"It's a bee oasis," says Scofield, a Cornell doctoral candidate who studies honeybee health. The 50-acre organic farm, owned by the Wegmans grocery store chain, offers honeybees a wide variety of pollens to feed on, she says.
It's also the perfect place to test just how well Scofield and Oakes' ingenious invention – a device with a tiny laser that fits in a hive – can zap the honeybee's public enemy No. 1: the Varroa mite.
Read the Grow-NY Chronicle story
---
Student Spotlight: Taylor Brown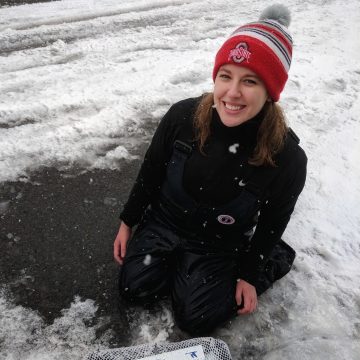 Taylor Brown is a M.S./Ph.D. student in natural resources from Napoleon, Ohio. After earning her undergraduate degrees at Northwest State Community College and The Ohio State University, she chose to attend Cornell for the ability to work on projects that closely align with her research interests.
Read the full student spotlight
Interested in what other graduate students are doing both on and off campus?
Check out our student spotlights, Q&As with current students about their research, hobbies, and experiences at Cornell.
---
Daylight Saving Time and Feeling Blue
Even though Daylight Saving Time ended last week, the extra hour of sleep experienced for that one day results in an earlier onset of evening darkness, fewer daylight hours, and, for some, winter blues or seasonal affective disorder (SAD).
The winter blues and SAD are brought on by a lack of sun exposure and characterized by a depressed mood that begins in the fall and lasts into the early spring, often accompanied by changes in mood, energy level, and ability to concentrate. If these symptoms are severe, persistent, and recur each winter, it might be an indication of SAD.
Both winter blues and SAD can be managed by experiencing as much daylight as possible, being intentional about nutrition, exercising regularly, and using a light box to simulate the sun's natural rays. In more severe cases, consulting with a primary care provider about counseling or medication can help. Read more about a Cornell graduate student's experience with SAD and how she prepares herself for each Ithaca winter.
If you're feeling the impact of winter blues or SAD, consider talking with your Primary Care Provider (PCP) at Cornell Health to review your symptoms and identify strategies for relief. Appointments can be made online at myCornellHealth or by phone at 607-255-5155.
---
Winter Weather… Preparing to Go Outside!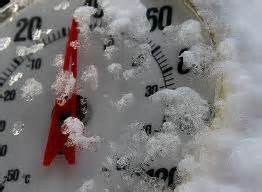 The National Weather Service recommends wearing several layers of clothing as opposed to a single, heavy coat. A hat will prevent heat loss through the top of the head, and gloves will protect the hands. Minimize exposed flesh to protect against frostbite, and travel with a blanket in your car in case of vehicle trouble.
In addition, when there are rapid temperature drops there are going to be icy walking conditions. Please take your time and watch your footing. Please use caution and be safe during cold weather.
General Information
Stay indoors during the worst part of the extreme cold.
Keep a winter survival kit in your vehicle if you must travel.
Check tire pressure, antifreeze levels, heater/defroster, etc.
Learn how to shut off water valves for potential pipe bursts.
Check on the elderly.
Bring pets inside.
How Should I Dress?
Wear layers of loose-fitting, lightweight, warm clothing.
Wear a hat, because 40 percent of your body heat can be lost from your head.
Cover your mouth to protect your lungs from extreme cold.
Mittens, snug at the wrist, are better than gloves.
Try to stay dry and out of the wind.
For more information visit the Ready Winter Weather Safety webpage.