Highlights from Announcements 11/14/22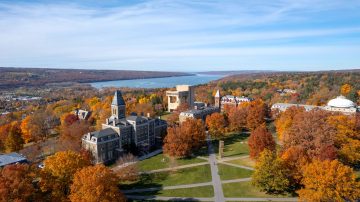 ---
Registrar
Submit In Absentia Requests Now for Spring 2023
If you plan to be engaged in full-time study at least 100 miles from campus during the spring semester, you may apply for in absentia status using the online In Absentia Petition form. The deadline to submit the petition for Spring 2023 is Nov. 15. Petitions filed after the deadline will be considered on a case-by-case basis, and students may be subject to finance charges and fees. Petitions cannot be accepted after the start of the academic term.
---
Preparing for the December 31 Conferral
Congratulations to students who have reached the finish line and plan to complete degree requirements and graduate this semester. Please refer to the Thesis & Dissertation webpage for detailed information on deadlines and submission requirements to stay on track. The deadline to submit your thesis or dissertation is Dec. 1.
---
December Graduates University Recognition Ceremony
The Cornell University Recognition Ceremony for December '22 Graduates will be held in Barton Hall on Sunday, December 18 at 10 a.m.
If you plan to attend please review all the information on the Cornell Commencement website.
Here are specific items for you to review:
Pre-order your cap and gown by November 13. (Note: this deadline has passed)
RSVP to participate in the ceremony by December 15.
Tickets for guests: Guests will not need tickets for entry to the event. We encourage up to four guests per graduate. Graduates must RSVP to participate in the event and indicate number of guests attending.
---
Student Spotlight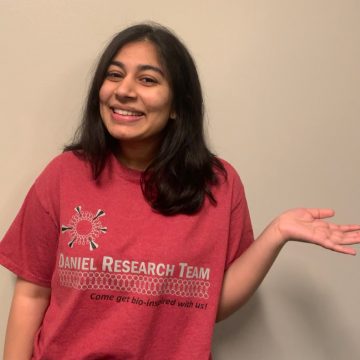 Ambika Pachaury is a doctoral student in biomedical engineering from Noida, India. She earned her B.S. in biomedical engineering at Boston University and now studies the interactions between the SARS-CoV-2 spike protein and the membrane components of cells.
Read more about Ambika Pachaury.
All spotlights.