Highlights from Announcements 11/22/21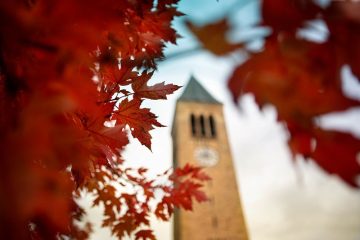 Take a few moments this week to practice gratitude. Read more about the importance of practicing gratitude (tip #9) in Cornell Health's Top 10 Tips for Thriving at Cornell.
---
Campus Update
Guidance for Cornell-sponsored Winter Gatherings
As the semester draws near, we recognize the importance of departments, units, and student groups to come together and celebrate the accomplishments of the year. These guidelines are a carveout of the current COVID-19 event guidance to allow for such gatherings from December 8, 2021 to January 23, 2022. Please note that these guidelines are for specific winter celebrations and do not replace our guidance for routine or more typical academic or business-related gatherings.
This guidance applies to the Ithaca campus, Geneva, and Cornell in Washington. Winter gatherings hosted at Cornell Tech or in NYC must follow additional local guidance as defined under the Key to NYC regulation. Please be cognizant that we are still seeing cases of COVID, including among our employees and students, even if vaccinated. Strict adherence to this winter gathering guidance is necessary for the health and safety of our community.
---
Registrar
Preparing for the December 31st Conferral
Congratulations to students who have reached the finish line and plan to complete degree requirements and graduate this semester. Please refer to the Thesis & Dissertation webpage for detailed information on deadlines and submission requirements to stay on track – the deadline to submit your thesis/dissertation is December 1st.
---
December Graduates University Recognition Ceremony
Congratulations to our December graduates and proud Cornell families! The Cornell University December Recognition Ceremony for December '21 Graduates will be held in the Bartels Hall Ramin Room on Saturday, December 18, 2021, at 10:00 a.m.
If you plan to attend please review all the information on the Cornell Commencement website.
Here are specific items for you to review:
Pre-order your cap and gown by November 15, 2021.
RSVP to participate in the ceremony by December 15, 2021.
Due to limited seating and adhering to public health protocols, you may reserve up to two (2) guest tickets to attend the event by December 15, 2021. You do not need a ticket for yourself, but you must RSVP to participate as noted above. The event will be live-streamed for those unable to attend.
Please review all the information for you and your guests, especially the Public Health Protocols for your guests, so they are prepared when entering the building for the event. Feel free to direct your guests to the website.
---
News
Cornell Doctoral Candidate Places Third in Ivy+ 3MT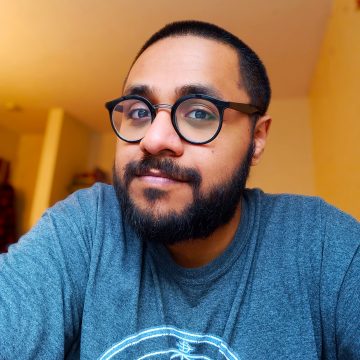 "Don't tell my advisor this, but I am constantly listening to music or podcasts as I do my experiments in the lab," began Bhargav Sanketi, a doctoral candidate in biochemistry, molecular and cell biology, at the Nov. 18 Ivy+ Three Minute Thesis (3MT) competition.
---
Library Immersions Deepen Student Research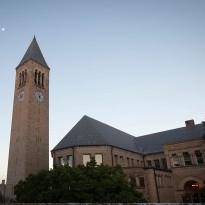 A doctoral student researching Black life in the U.S. after the abolition of slavery, Victoria Baugh was fascinated by the hundreds of studio portraits in the Loewentheil Collection of African-American Photography at Cornell University Library. In this collection of images of illustrious but…
Read more about Library immersion programs.
---
Student Spotlight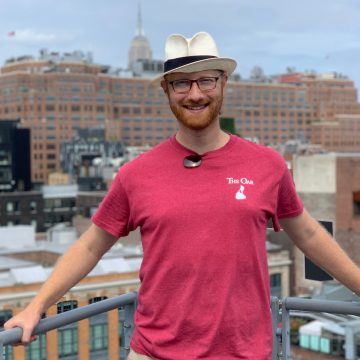 Ben Fried, a doctoral candidate in English language and literature from Ottawa, Canada, graduated from McGill University. At Cornell, he researches the networks linking writers, readers, and publishing institutions across the Anglophone world to reshape the history of 20th-century writing in English.
All student spotlights.
---
Kudos!
Students Co-Author Article in Journal of Science Policy & Governance
Master's of public administration student Aziza Moore, biomedical engineering doctoral candidates Emily Laurilliard and Nancy Ruiz-Uribe, and Elizabeth Koman '21 co-authored a policy analysis article, titled, "Restoration Through Regeneration: A Scientific and Political Lens into Regenerative Agriculture in the United States." The article was recently published in the Journal of Science Policy & Governance.