Highlights from Announcements 11/30/20
Key Academic Dates
---
Graduate Assistantships for Students Outside the U.S.
The special exception that allowed students to hold assistantships from outside the U.S. during the fall term will be extended but, as expected, eligibility will be limited.
Students who can document that they are currently stranded outside the U.S. as a result of COVID-19 for any of the following reasons may request a special exemption:
A government-imposed travel restriction prevents departure from the current location.
A government-imposed entry ban prevents return/entry to the U.S.
A government-imposed shutdown of consular operations prevents the student from obtaining a needed travel document or visa.
Delays with visa processing due to operational shutdowns and the associated processing backlog prevent the student from obtaining a needed travel document or visa.
A government-imposed stay-in-place order prohibits travel within the country.
Students who can return to the U.S. must do so if they plan to hold a spring-semester assistantship.
Details on the eligibility criteria, exception process, and Cornell's medical accommodation process are posted online. Exception requests must be made by December 23rd, 2020. Contact your graduate field for additional information.
---
Sharing Writing Tips for Fellowships and Beyond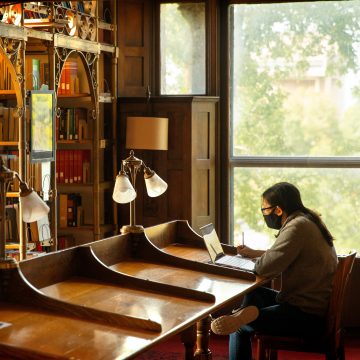 Many students prefer funding through external fellowships both for the prestige and the freedom to focus on their research. What can applicants do to increase their chances of success?
The answer, according to Associate Dean for Academic and Student Affairs Jan Allen, is to start as early as possible.
---
Graduate School Staff Spotlight: Jason Kahabka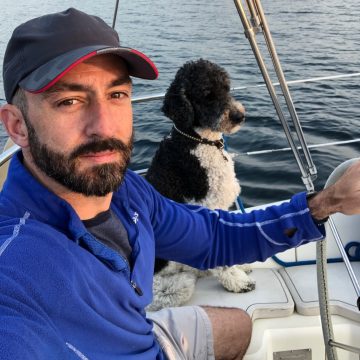 Jason Kahabka, associate dean for administration, has been part of the Graduate School team since 2005, after attending Cornell as an undergraduate and master's student.
How does your work support graduate education and, indirectly, students?
I lead the offices for admissions, student services, fellowships, and data analytics and bring a service mindset to my work. Students and faculty come to Cornell because they are passionate about their studies. Usually when they contact the Graduate School, they need something or have problems to be solved. I love helping find creative solutions and getting students back to their coursework or research.
What do you enjoy doing in your free time?
My spouse and I enjoy boating, skiing, travel, and our dog, Archer.
---
Student Spotlight: Jianxin Huo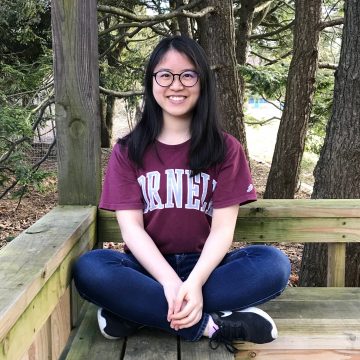 Jianxin Huo is a master of public health student with a concentration in food systems and health from Foshan, China. After earning her B.S. in nutritional sciences at Cornell, she decided to pursue further study to continue learning about food systems through the lens of public health.
Read the full student spotlight
Interested in what other graduate students are doing both on and off campus?
Check out our student spotlights, Q&As with current students about their research, hobbies, and experiences at Cornell.