Highlights from Announcements 11/9/20
Special: Election-related Events and Information

Post-Election Events Just for Graduate and Professional Students and Postdocs
The 2020 U.S. election cycle has been historically divisive. Many people, including graduate students and postdocs, suffer from elevated stress, concern, and anxiety. The Graduate School and our partners are offering programs to support the mental health and well-being of community members during what continues to be an extraordinary and unprecedented time.
Wednesday, November 11, 3:30 – 5:00 p.m.
The polarization of political discourse has made it even more challenging to talk about the election, which makes acknowledging our own assumptions, needs, and readiness crucial.
Monday, November 16, 4:00 – 5:00 p.m.
Self-care is foundational to be able to function and manage stress. This session is designed to be an inspiring invitation back to making yourself a priority, emphasizing current research along with strategies and quick tips to help you maintain or return to homeostasis.
Thursday, November 19, 11:00 a.m. – 1:30 p.m.
Join fellow graduate and professional degree students and postdocs for a community discussion of strategies for managing post-election anxiety, individually and collectively.
More Upcoming Sessions
---
Campus-wide Election Events
For a complete listing, visit Cornell's events calendar.
---
Election-related Resources
For teaching assistants:
For all students:
---
News
Paper Addresses Fieldwork Safety for Minority Scientists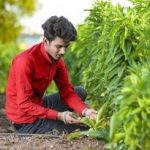 Scientists and graduate students with minority identities who conduct fieldwork report being stalked, followed, sexually assaulted, harassed, threatened, having guns pulled on them, and police called on them.
These issues threaten minority-identity researchers' physical health and safety during fieldwork, while also affecting their mental health, productivity, and professional development.
A paper on the topic, "Safe fieldwork strategies for at-risk individuals, their supervisors, and institutions," was published Oct. 12 in the journal Nature Ecology and Evolution. The article – written by Amelia-Juliette Demery and Monique Pipkin, graduate students in the field of ecology and evolutionary biology – describes how peers, mentors, departments, and institutions can all help to address these problems.
---
Doctoral Student is Awarded Peace Scholar Dissertation Fellowship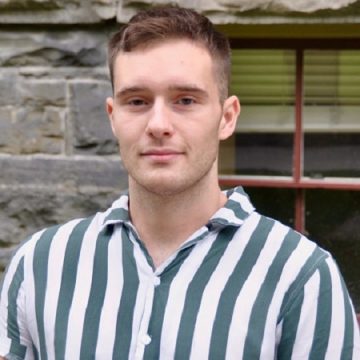 Cameron Mailhot, a doctoral student in the field of government at Cornell University, has been awarded a Peace Scholar Dissertation Fellowship from the U.S. Institute of Peace (USIP) for his outstanding dissertation on Peace Processes.
In his dissertation, "Blueprints for Peace: International Missions, Domestic Commitments, and Post-Conflict Reforms," he examines variation in the international enforcement of peace agreements and effects this has on peace outcomes.
Read the Cornell government story
---
New for Grads
Research Travel and In Absentia Status for Spring 2021
The Graduate School will consider requests for essential spring semester research travel. All requests for research travel must be made using the General Petition form. Students who are approved and who wish to travel to an international destination must also register travel with the Cornell Travel Registry.
Students who wish to be considered for in absentia status for the spring 2021 semester may contact the Graduate School Student Services at gradstudserv@cornell.edu.
---
Required: End-of-Semester Checklist
All students – whether remote or living in the Ithaca area – must complete the end-of-semester checklist no later than 11:59 p.m. on Friday, November 13. If your plans change you can sign back into the checklist and update your records accordingly.
The form will be open to edit until November 29. An FAQ has been added to the Daily Check portal with more information about the checklist.
---
Parking Updates and Options
Ithaca Parking Regulations Now in Effect
Off-campus students: City of Ithaca odd/even parking regulations are in effect now through April.
Cornell Expands Low-cost Parkmobile Options on Campus
In August, Transportation Services introduced additional low-cost, short-term options for campus parking, which have now been expanded to additional lots. Learn more about parking options, prices, and locations and visit Parkmobile to set up the parking app.
---
Fall and Winter Travel Updates
As you plan for the Thanksgiving and winter holidays please carefully consider whether travel is safe or wise this year.
COVID numbers are surging in many parts of the U.S. and the world. Students who plan to travel MUST register their plans with Cornell via Daily Check and comply with all New York State and university requirements for return.
Consider the following factors before making your plans:
---
Let Your Voice Be Heard
2021 Group Fitness Schedule – Complete the Survey
Help Cornell Fitness Centers plan their spring 2021 virtual group fitness schedule by filling out this survey.
---
Code of Conduct – Deadline for Feedback Nov. 17
The University Assembly (UA) is requesting feedback from the Cornell community on proposed revisions to a new Student Code of Conduct; the deadline for submitting feedback is Tuesday, November 17.
---
Students and Alumni
Alumna Spotlight: Malika Grayson, M.S., Ph.D.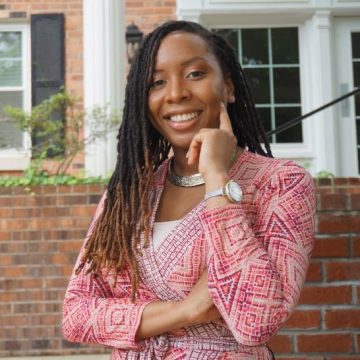 Malika Grayson, M.S. '14, Ph.D. '16 is an alumna of the mechanical engineering program at Cornell. Currently, she works at Northrop Grumman Corporation as applications portfolio manager and serves as a new member of Cornell's Committee on Alumni Trustee Nominations.
Read the full alumna spotlight
Interested in what other alumni have accomplished since leaving Cornell?
Check out our alumni spotlights, Q&As with former students about their current work, experiences, and skills learned at Cornell.
---
Kudos!
Doctoral Candidate Receives Best Presenter Award
Xiangkun (Elvis) Cao, doctoral candidate in mechanical engineering, received the Best Presenter Award for his session during the ETP 9th annual conference, a sustainable energy conference for Ph.D. students and early career researchers around the world.