Highlights from Announcements 12/6/21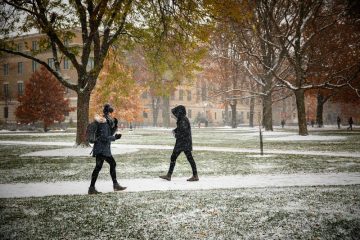 Check out the National Weather Service's Winter Safety webpage for information on how to prepare for winter weather.
---
Campus Update
Complete the Winter/Spring Checklist for Spring 2022 Enrollment
On Friday, Cornell launched the 2022 winter/spring checklist required of all students on the Ithaca and Geneva campuses who intend to be enrolled for the spring semester. The checklist submission deadline is December 15, 2021.
Enrollment holds will begin on December 16 for any checklists not submitted by December 15.
Read more about and complete the 2022 winter/spring checklist.
---
Important Info for Grad Students Planning Spring Travel
We are reaching out as news breaks about the new COVID-19 variant, called Omicron. Like you, we are watching the news and science to understand better how the newest variant may impact travel. According to the WHO and CDC, it may take several weeks before we know enough to make any informed decisions, but we do not anticipate canceling travel. Each traveler must assess their own risk tolerance, and if you feel uncomfortable traveling, please speak to your advisor. At this time, there is no change in Cornell's support of your abroad experience. However, it is incumbent upon you to monitor the news and be aware of any government-imposed regulations or travel restrictions and any communication or guidance from your host program or university. We encourage you to take advantage of the availability of booster shots. Not only is this a preventative measure against the virus, but your destination may require such during your time abroad. Acquiring the booster when abroad may be costly and complex. If you have medical questions before you leave or while traveling, International SOS stands ready to assist. Prior to travel, students can also reach out to Cornell Health Travel Services. All travelers can reach out to Cornell's International Travel Health and Safety team at intlsafety@cornell.edu at any time.
Please continue to check the campus COVID site for updates on the Omicron variant.
Chris Cook
Associate Director of International Travel Health and Safety
Office of the Vice Provost for International Affairs
---
Registrar
December Graduates University Recognition Ceremony
Congratulations to our December graduates and proud Cornell families! The Cornell University December Recognition Ceremony for December '21 Graduates will be held in the Bartels Hall Ramin Room on Saturday, December 18, 2021, at 10:00 a.m.
If you plan to attend please review all the information on the Cornell Commencement website.
Here are specific items for you to review:
RSVP to participate in the ceremony by December 15, 2021.
Due to limited seating and adhering to public health protocols, you may reserve up to two (2) guest tickets to attend the event by December 15, 2021. You do not need a ticket for yourself, but you must RSVP to participate as noted above. The event will be live-streamed for those unable to attend.
Please review all the information for you and your guests, especially the Public Health Protocols for your guests, so they are prepared when entering the building for the event. Feel free to direct your guests to the website.
---
Spring Status Deadlines – PLEASE READ
Students planning to be on leave for the spring semester must request leave of absence status NOW
Students planning to be engaged in full-time study at least 100 miles away from campus for the spring semester must request in absentia NOW
Contact the Graduate School (gradstudserv@cornell.edu) with questions or concerns.
---
News
Graduate School Recognizes Over 40 New NSF GRFP Recipients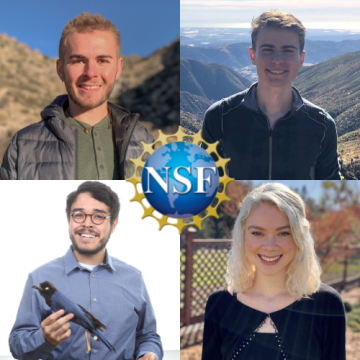 Forty-four graduate students have been selected as new National Science Foundation Graduate Research Fellowship Program (NSF GRFP) fellows. These new fellows join Cornell's community of nearly 200 fellows on campus.
The NSF offers approximately 2,000 fellowships per year to research-based master's and doctoral students pursuing study in NSF-supported science, technology, engineering, and math disciplines at accredited U.S. institutions. In 2020, the NSF GRFP received over 13,000 applications.
Read more about this year's NSF GRFP Fellows.
---
Student Spotlight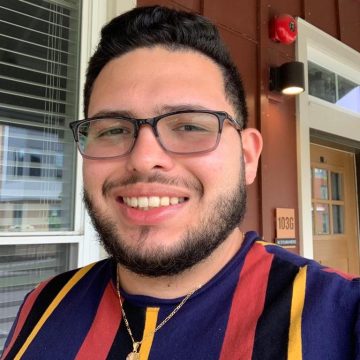 Hector Loyola Irizarry, a doctoral candidate in biomedical and biological sciences from San Sebastián, Puerto Rico, graduated from the University of Puerto Rico – Mayagüez. At Cornell, he researches the gut microbiome to uncover the mechanisms behind microbiome-associated diseases which has the potential to inform future treatments for specific diseases.
Read more about Hector Loyola Irizarry.
All student spotlights.