Highlights from Announcements 2/10/20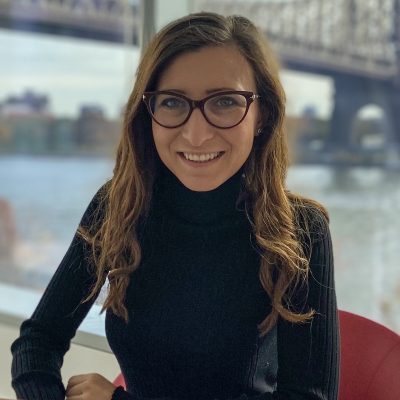 Student Spotlight: Stela Gavrilova
Stela Gavrilova is a master's student in applied economics and management with a focus in technology management from Bulgaria. After studying at Sofia University in Bulgaria and Sciences Po Paris in France, she chose to attend Cornell for its collaborative nature, close community, and program offerings.
Read the full student spotlight
Interested in what other graduate students are doing both on and off campus?
Check out our student spotlights, Q&As with current students about their research, hobbies, and experiences at Cornell.
---
The Grad Abroad: A Guide to Voting Absentee
By Riley Linebaugh, history Ph.D. candidate at Justus Liebig University in Giessen, Germany
One of the more optimistic opinions forecasting the 2020 presidential election suggests that college students might play a deciding factor in its outcome. This Business Insider piece from last August suggests that the thin margins in the 2016 election could indicate that the turnout of college voters could have a significant impact this November. Author Daniel Cox, a research fellow for polling and public opinion, states that "a large number of college students, particularly female students, are motivated and believe the next election will be the most significant of their lives." One of the many ways of encouraging voters to vote is to provide all the information necessary for them to do so. This post discusses absentee voting for those who live outside their home state or those who would simply prefer to vote remotely.
Read the full GradHacker essay
---
Kudos!
Five Doctoral Students Receive 2020 Facebook Fellowships
Five Cornell doctoral students received 2020 Facebook Fellowships: Diana Freed, information science; Alane Suhr, computer science; Sharifa Sultana, information science; Nirvan Tyagi, computer science; and Briana Vecchione, information science.
Natural Resources Doctoral Student Appointed to Ithaca Commission
Stephanie Figary, a doctoral student in natural resources, was appointed to the City of Ithaca's Parks, Recreation, and Natural Resources Commission.
Alumnus Serves as Technical Expert in Caltech v. Apple
In January, Matthew B. Shoemake, Ph.D. '99 served as the sole technical expert for Caltech in Caltech v. Apple in Los Angeles. Based on his analysis and testimony, the jury awarded $1.1 billion in royalties to Caltech. Read more in the Law360 story or Los Angeles Times story.
---
Policy Spotlight: Health Leave
A health leave of absence allows students to put academic responsibilities on hold while attending to health needs. Health leaves can be up to 12 months and may be renewed annually for up to four years total.
Students should consider taking a health leave when a medical condition has:
Made it difficult to focus or concentrate
Left you lacking the motivation needed to successfully pursue graduate studies
Made it difficult to complete academic or research requirements