Highlights from Announcements 2/13/23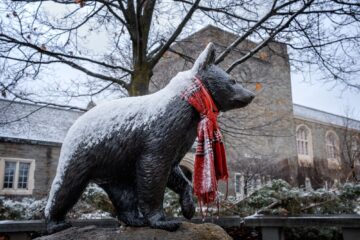 ---
Registrar
Add Deadline Has Passed
In accordance with university policy, late course add requests will only be granted in the event of truly extenuating circumstances that prevented enrollment.
---
News
Doctoral Alumna Selected for SUNY Chancellor Distinguished Ph.D. Graduate Dissertation Award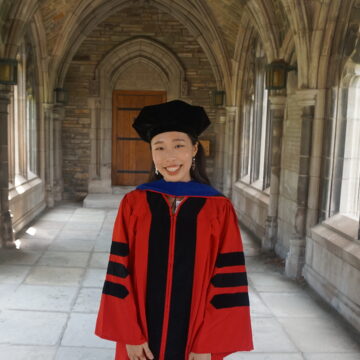 Yun Ha Hur, Ph.D. '21, has been selected as a finalist for the SUNY Chancellor Distinguished Ph.D. Graduate Dissertation Award.
Created to recognize outstanding doctoral candidates in the SUNY system, the awards were granted to one first place winner, five finalists, and two honorable mentions.
---
How I Learned to Cope with Seasonal Affective Disorder in Grad School
By Stepfanie M. Aguillon, Ph.D. '21
A story from the archives about prioritizing your health. Read more about SAD.
Feeling SAD? Identify strategies for relief and consider seeking support through Cornell Health.
---
Student Spotlight
Angie Torres-Beltran is a doctoral candidate in government from central Florida. She earned her B.A. at the University of Central Florida and now studies how women's political participation is influenced by gender-based violence and interactions with state institutions.
Read more about Angie Torres-Beltran.
All spotlights.
---
Kudos!
Graduate Students Part of Winning Team at Hackathon
Ph.D. candidate Nikola Danev, M.H.A. student Samyukta Singh, M.B.A. students Eric Leon and Kara Styers, and D.V.M. students Vladimir Mazur and Kimaya Bakhle won the prize for best veterinary health care solution at the Cornell Animal Health Hackathon.