Highlights from Announcements 2/7/22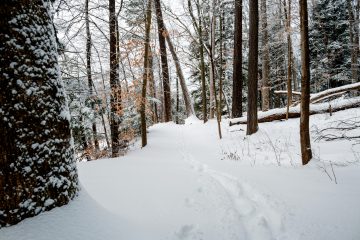 Take a walk in the natural area around Cornell's Beebe Lake.
---
Important Reminder: Booster Requirement
Upload Evidence of Your COVID-19 Booster ASAP
To date, the single most powerful tool to prevent transmission of,COVID-19 is full vaccination followed by a booster vaccine. As a means of reducing risk to our campus population, Cornell has mandated vaccination and booster shots for all members of our community.
As of February 14, students who have not uploaded evidence of receiving their booster vaccine will be automatically enrolled in twice weekly PCR testing for COVID-19.
To avoid the need for twice weekly testing, please log in to your Daily Check and upload your booster shot information as soon as possible.
---
Campus Updates
Cornell Returns to COVID-19 Alert Level Green
Campus has returned to COVID-19 Alert Level Green.
In addition to the campus updates listed on Cornell's COVID-19 website, take a moment to review updated Cornell Athletics spectator guidelines, fitness center hours and capacity updates, and guidance for in-person student organization meetings and events. Remember, Cornell Dining eateries returned to regular service on Feb. 7 along with the start of in-person classes.
Please continue to check the COVID-19 website for important updates throughout the semester.
---
Revised Guidance for In-Person Events
Cornell's guidance on in-person gatherings has changed as of today, February 7. Updated guidance for events intended for the Cornell community includes the following:
Guidance for Indoor Events: Indoor events can be held at full room capacity with enough space to allow for physical distancing whenever possible. A Zoom option should also be made available when possible.
Guidance on Masking: Face masks are required at all indoor events, regardless of vaccination status. Outdoor masking is required for unvaccinated individuals.
Guidance on Food: Food and/or beverages are allowed when the Ithaca campus is at COVID-19 Alert Level Green with the following considerations:
Choose larger/more spacious venues that allow for spacing while eating/drinking
Masks must be worn when not actively eating or drinking
Single serve is not required
Consider ways to serve food that would limit congregating:
Place food on one side of a space; place tables on the other
Consider using tables so people are inclined to sit and eat
Consider grab-and-go options to meet participants' comfort level with shared food options
For more information, including guidance for events that are open to the surrounding community in addition to the Cornell community, visit Cornell's COVID-19 Events webpage and Student & Campus Life's Student Organization FAQs.
---
CAPS Community Liaisons
CAPS has enhanced its staffing with the addition of community liaisons to better support students. The liaisons include:
Learn more about the liaisons on the Cornell Health website.
---
Restorative Spaces: New Interfaith Serenity Room
Consider taking a little quiet time for yourself to nourish your spirit and replenish your energy. When the weather cooperates, there are lovely spaces all over campus to sit quietly. But when it doesn't, consider dropping by an indoor restorative space for a few minutes of quiet contemplation. When you take time for yourself to recharge, you're better able to care for yourself, be kind to others, and make a difference in the world.
This semester, there is a new Interfaith Serenity Room located in Mann 282. Learn more about restorative spaces on campus.
---
Registrar
Last Day to Register Without Late Registration Fee is this Friday!
The last day to register without being charged the $350 late registration fee is this Friday, February 11th. To check your registration status, log into Student Essentials.
If you are registered, your Registration Status will state "Registered" with a green checkmark.
If the green checkmark is not present you are NOT registered.
Click on "more information" for complete details on holds preventing registration and steps to resolve the hold.
---
News
Graduate Fellowship Honors Cornell's First Black Ph.D. Graduate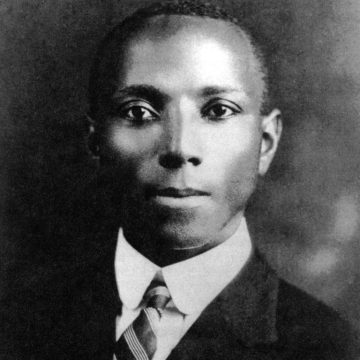 A new fellowship celebrates the life and legacy of Thomas Wyatt Turner, the first Black American to receive a Ph.D. in Botany and the first Black person to receive a Ph.D. in any study at Cornell University.
Read more about the fellowship.
---
Understanding Your "Cost Sharing" with SHP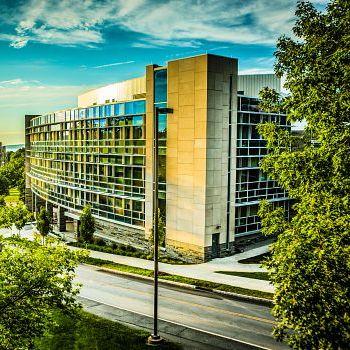 What is "cost sharing"? Cost sharing is defined as the share of costs covered by your insurance portion that you pay out of your own pocket for a medical or pharmacy service. This term generally includes deductibles, coinsurance, and copayments, but it does not include the premium (the annual cost to be enrolled) or the cost of non-covered services.
---
Zekun Hao Receives NVIDIA Graduate Fellowship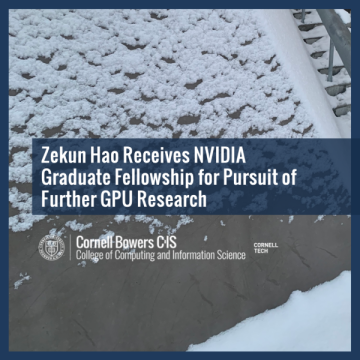 Zekun Hao, a doctoral candidate studying under the direction of Professor Serge Belongie, has received a NVIDIA Graduate Fellowship for 2022-23, which will support his continued pursuit of GPU (Graphics Processing Unit)-related research.
---
Kudos!
Doctoral Student Wins Matthew Isakowitz Fellowship
Grace Genszler, a Ph.D. student in aerospace engineering, recently won a Matthew Isakowitz Fellowship. She will intern at Virgin Orbit in their propulsion group as part of the fellowship program.
---
Doctoral Student Publishes First-Authored Manuscript in APL Materials
Gustavo Alvarez, a doctoral student in mechanical engineering, published his first first-authored manuscript in APL Materials, "High thermal conductivity and ultrahigh thermal boundary conductance of homoepitaxial AIN thin films." The paper was selected for the Editor's Pick.
---
Doctoral Candidate Publishes Paper in PNAS
Genetics, genomics, and development doctoral candidate Hui Ji recently published a paper, "Phagocytosis and self-destruction break down dendrites of Drosophila sensory neurons at distinct steps of Wallerian degeneration," in PNAS.