Highlights from Announcements 2/8/21
Graduate School Spring 2021 Town Hall
Tuesday, February 16, 4:00 – 5:00 pm
Join Dean and Vice Provost Kathryn Boor for a Graduate School town hall to kick off Spring 2021. University leaders, including Vice Provost Gary Koretzky, Anne Jones (Director of Medical Services for Cornell Health), and representatives from the Office of Global Learning, the Graduate School, and Career Services will join us to address a range of topics including:
Cornell's COVID-19 response
Vaccines
Assistantships
Funding
Immigration/visa concerns
Mental health
And more.
Submit questions in advance or during the town hall.
---
Students' Viral Videos Educate About Vaccines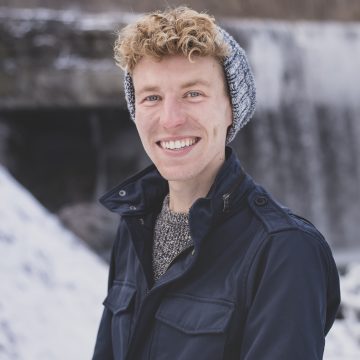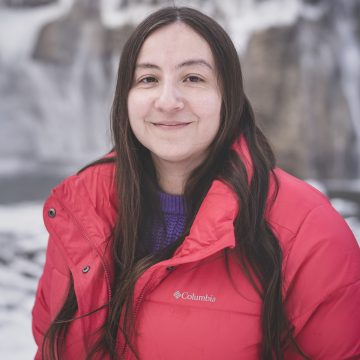 Biomedical and biological sciences doctoral candidate Rob Swanda immediately understood how mRNA COVID-19 vaccines work. His non-scientist parents, on the other hand, did not.
Swanda answered his parents' questions, using everyday language to explain the vaccines' complex mRNA technology. Impressed, they requested he record a video of his explanation to share with friends and other family members. Swanda recruited biochemistry, molecular and cell biology doctoral candidate Irma Fernandez as camera-person and recorded the video — neither of them knowing that it would go viral once posted to social media.
---
Student Spotlight: Yiqing Hua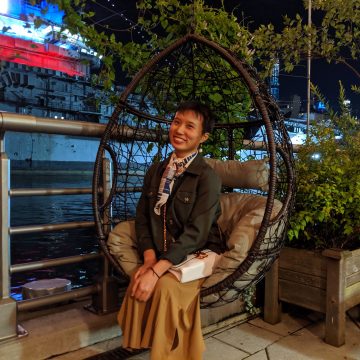 Yiqing Hua is a computer science doctoral student from Jiangsu, China. After attending Shanghai Jiaotong University as an undergraduate, she chose to pursue further study at Cornell Tech for the atmosphere and the people.
Read the full student spotlight
Interested in what other students are doing both on and off campus?
Check out our student spotlights, Q&As with current students about their research, hobbies, and experiences at Cornell.
---
Kudos!
Civil and Environmental Engineering Ph.D. Selected as CCST Policy Fellow
Marika Nell, Ph.D. 20, was selected as a CCST Science & Technology Policy Fellow. She began work in the California State Assembly's Committee on Environmental Safety and Toxic Materials for a year-long fellowship in public policy.
---
PPPMB Doctoral Student Creating Videos Explaining Vaccine in Spanish
Juliana González-Tobón, a doctoral student in plant pathology and plant-microbe biology, has been trying to explain to her family back in Colombia why it is important to trust science and the COVID-19 vaccine. She recorded a video about it and it went viral. Now, she has an Instagram channel where she does science communication mostly in Spanish about that and other topics.