Highlights from Announcements 3/14/22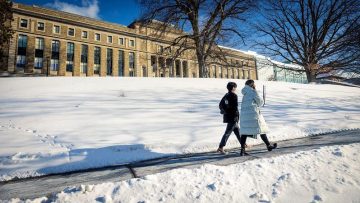 Read about the approaching course drop deadline below.
---
Registrar
Course Drop Deadline is Monday, March 21st!
Don't forget that the last day to drop courses or change grading basis is next Monday, March 21st. Students should check Student Center to verify that:
You are properly enrolled in all your courses and have resolved any no enrollment holds.
You have dropped any courses that you don't intend to complete – including courses you are auditing.
Your grading option is correctly set to letter grades, pass/fail, or audit.
The credit option, if available, is correct.
Changes will not be permitted after next Monday.
Be proactive and confirm your enrollment is correct!
---
Campus Updates
New Campus Mask Guidance as of March 14
Mask requirements have been lifted for the majority of on-campus locations beginning today, Monday, March 14. High quality masks continue to be required in the following spaces and circumstances:
Students and instructors in classrooms, laboratories, and similar teaching settings.
Health care and COVID-19 testing facilities (including Cornell Health).
Buses and Cornell-owned vehicles being utilized for multi-occupancy travel.
The choice to continue masking, even when not required, is a personal one, and no one should be made to feel uncomfortable because of their choice. Read the March 11 update and .
---
New Student Health Benefits Website
The Office of Student Health Benefits has an updated website with a new, more user-friendly layout.
---
News
Face-to-face Interaction Enhances Learning, Innovation
Human development doctoral candidate Ashley Ransom, M.A. '18, and Brian LaGrant '17, M.D. '21 are lead authors on a study finding that sitting face-to-face, rather than shoulder-to-shoulder, enhances learning and innovation.
---
Student Spotlight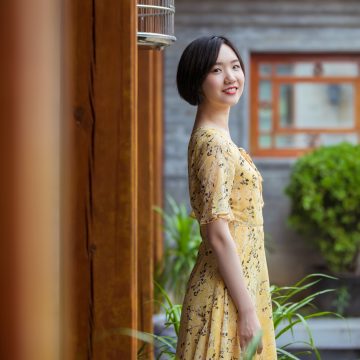 Peiying Zhu is a doctoral candidate in philosophy from Beijing, China. She attended Wellesley College as an undergraduate and now studies Plato's theory of eros and its contribution to how we think about love.
All student spotlights.
---
Kudos!
M.F.A. Student Awarded Virginia Museum of Fine Arts Graduate Fellowship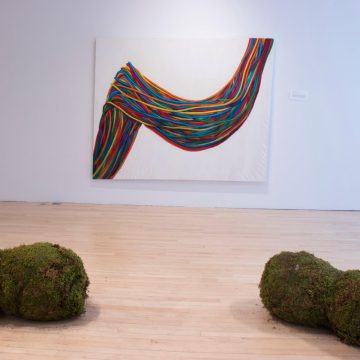 Master of fine art student Giselle Hobbs has been awarded a 2022-23 Virginia Museum of Fine Arts Graduate Fellowship. She is one of six graduate fellows selected from over 400 candidates and the only awardee selected for the painting category. Outside jurors selected applicants solely based on artistic merit.