Highlights from Announcements 5/17/21
Library Service Interruptions in June
Please be aware that Cornell University Library is migrating to a modern, open, and more sustainable management system this summer. This migration necessitates the following temporary pauses to services:
June 7-30: Borrow Direct and Interlibrary Loan of physical materials will be unavailable.
June 16: Last day to make contactless pickup requests for materials you want to use before July 1.
June 21- July 1: Circulation services such as on-site checkouts, new requests for contactless pickup, retrieval from the Annex, and library-to-library delivery will be unavailable.
If you have extenuating circumstances for borrowing Cornell collection items during this time, please contact the library where the materials you need are housed.
---
Additional Service Change – Cornell Library
The HathiTrust Emergency Temporary Access Service (ETAS) will end on May 26. It had provided temporary online access to a portion of the library's in-copyright print holdings during the pandemic-related service disruptions. Read more about this change.
---
Task Force on Library Research Infrastructure Survey
The faculty Task Force on Library Research Infrastructure has created a short survey for all faculty and graduate students in the Cornell community. It asks how well the Cornell University Library's collections and services meet your needs as a researcher. It is very important that graduate students' perspectives be represented in the results. Take the survey by Monday, June 7.
The Task Force on Library Research Infrastructure, comprising seven faculty members from across the university, was appointed to produce a report describing what kind of infrastructure researchers in all disciplines at Cornell will need from the Library over the next decade.
---
Develop Professional Skills with the GPSA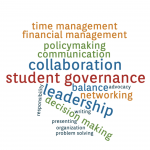 Experts say that investing time in graduate student governance can benefit your future career. Subject-matter expertise can make you a strong candidate for employment, but demonstrated application of real-world skills developed through governance opportunities can tip the scales in your favor. Read more about professional skills.
---
Sociology Doctoral Student Awarded a NSF Grant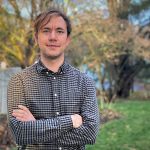 Ben Rosche has been awarded a two-year $240,000 National Science Foundation grant. He is a third year Ph.D. student in the field of sociology, advised by Michael Macy, Filiz Garip, Eleonora Patacchini, and Felix Elwert. His research examines network and family dynamics as drivers of social inequality and how… Read more about the NSF grant.
---
Student Spotlight: Rob Swanda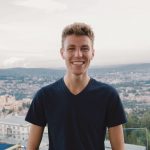 Rob Swanda is a doctoral candidate in biomedical and biological sciences from Windsor, New York. After attending Syracuse University as an undergraduate, he chose to pursue further study at Cornell for the opportunity to work with his advisor on the advancements of mRNA in medical therapeutics. Read more.
Check out our other student spotlights and learn about students' research, hobbies, and experiences at Cornell.
---
Kudos!
Doctoral Candidate's Research Picked up by 400+ News Outlets
Astronomy and space sciences doctoral candidate Stella Koch Ocker's research on the interstellar gas emission detected by Voyager 1 has been picked up by more than 400 news outlets. Read about her work in the Cornell Chronicle.
---
Doctoral Student Awarded Summer Policy Fellowship
Mikaela Spruill, a doctoral student in psychology, was awarded the 2021 Dalmas A. Taylor Memorial Summer Minority Policy Fellowship from the Society for the Psychological Study of Social Issues and the American Psychological Association to work with policymakers on issues at the intersection of psychology and public policy.