Highlights from Announcements 5/18/20
In Absentia Status for Fall 2020
Students who need to conduct research or engage in scholarship from a location more than 100 miles from their campus may normally apply for in absentia status. However, because the university currently restricts all Cornell-related research or scholarship travel the Graduate School is not yet accepting applications for Fall 2020 in absentia status. We anticipate that the form will open in late June when the university announces a reopening timeline. The deadline for submitting forms will be extended to August 27th.
Students who hope to travel for research this fall are encouraged to have backup plans in case travel restrictions are not lifted.
---
Commencement 2020 Updates
Cornell's commencement weekend scheduled for May 22-24, 2020 has been postponed as explained in President Pollack's message to May 2020 graduates. While commencement will be delayed, graduates will receive their degrees on time and diplomas mailed in late June.
Optional Keepsake Cap and Gown Purchase Offer:
August '19, December '19, and May '20 candidates who would like to purchase an Optional Keepsake Cap & Gown to keep may do so between now and July 1, 2020. This is an optional, one-time offer for those who want to have outfits for photo opportunities to share with friends and family.
All orders will be shipped free of charge to the address provided when ordered. Be sure to enter the address where you will be located during the next four to six weeks to receive it in a timely manner.
Please refer back to the Commencement page often and thank you for your patience and understanding. For questions not answered in the sections on the page, please contact us via the Commencement Office email at commencement@cornell.edu.
---
Expanding Opportunities while Expanding Horizons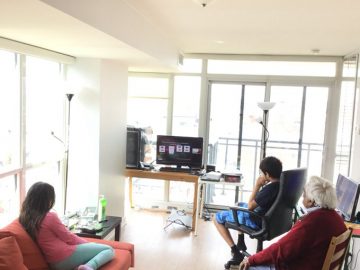 When COVID-19 arrived, Cornell shifted to remote like most of the country. Faced with cancelling or reformatting the Expanding Your Horizons (EYH) conference, the 30+ graduate student organizers made the decision to go digital.
The conference, broadcast live through Zoom on April 18, offered around 500 listeners a full day of engaging talks, panels, and workshops. Normally offered by lottery system to a select number of 7th to 9th grade girls in New York state, this year's conference attracted listeners of all genders from 25 states, Puerto Rico, and Canada, with ages ranging from four to 86.
---
Student Spotlight: Amnon Ortoll-Bloch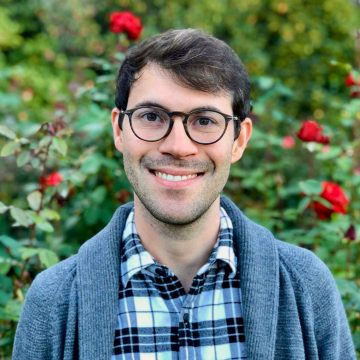 Amnon Ortoll-Bloch is a doctoral candidate in chemistry and chemical biology from Colima City, Colima, Mexico. After earning his bachelor's degree at National Autonomous University of Mexico (UNAM) in Mexico City, Mexico, he chose to pursue further study at Cornell due to its faculty, research opportunities, and collaborative and supportive nature.
Read the full student spotlight
Interested in what other graduate students are doing both on and off campus?
Check out our student spotlights, Q&As with current students about their research, hobbies, and experiences at Cornell.
---
Kudos!
Doctoral Student Published in Science Careers
Kara Fikrig, a doctoral student in entomology, was published in Science Careers, where she writes about her decision to abandon her fieldwork to evacuate from Peru during the COVID-19 lockdown. Read more.
---
Physics Doctoral Student Receives Fellowship Renewal
Physics doctoral student Yuan Yao received an 18-month fellowship renewal from the Molecular Sciences Software Institute for his Ph.D. work on developing algorithms and software infrastructure for quantum many-body computations that are expected to benefit the broader fields of quantum chemistry and material science.