Highlights from Announcements 5/23/22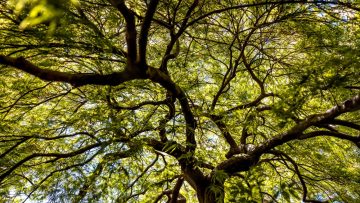 Get outside and explore Cornell's F.R. Newman Arboretum.
---
Commencement
Commencement Reminders
Congratulations to all graduate students participating in this weekend's Commencement events. Please review the following reminders from the Commencement Office regarding the COVID-19 guidelines.
In line with our COVID-19 prevention and mitigation goals for Commencement, Cornell University:
Requires all guests, students, faculty, and staff to wear high quality masks for all indoor gatherings, except when eating or drinking.
Encourages Cornell students, faculty, and staff to remain up-to-date with vaccines.
Encourages visitors to be fully vaccinated and up-to-date with boosters.
Expects visitors to test for COVID-19 before traveling to Ithaca.
Expects all who are in Ithaca to monitor for COVID-19-like symptoms before coming to campus and/or engaging in campus-related events.
Expects all who are in Ithaca and who are symptomatic to test for COVID-19.
Expects all who are in Ithaca to isolate if diagnosed with COVID-19, or to quarantine if indicated, in line with county health department directives.
Encourages visitors to pack an antigen test or two, for use, if needed, while in Ithaca.
To support these actions, Cornell University will:
Provide masks free of charge to all program and event participants.
Provide hand sanitizer in dispensers across campus.
Provide testing upon request to all Cornell students, faculty, and staff.
Provide isolation support upon request to Cornell students.
Read more COVID-19 guidance for Commencement weekend.
---
Summer
Grad Students Encouraged to Balance Summer Productivity with Time to Recharge
Summer can be an important time for many graduate students to make progress on their own research, academic travel, field work, or writing. But it's equally important for all students to set aside time for their own mental and physical well-being. Here are a few strategies and reminders for building balance into your summer plans:
Summer calendars may include more opportunities for flexibility. Speak with your advisor, committee, or supervisor to identify critical times when you may need to be focused and other times when you'll have fewer demands on your time.
Remember that TA, RA, and GA assistantships are limited to 20 hours per week of duties. Students on GRA or fellowship support dedicate significant time to their own degree progress, but are still encouraged to build time for rest and fun into their schedules!
Cornell policy provides funded graduate students 10 paid weekdays of vacation time per year, plus university holidays.
Summer is a great time to enjoy cultural events! Check out the Cornell Events calendar.
Find time to explore the local community, volunteer, and exercise.
---
Registrar
Submit In Absentia Request Now if You'll be Away for Fall 2022
If you plan to be engaged in full-time study at least 100 miles from campus during the fall semester, you may apply for in absentia status using the online In Absentia Petition form. The deadline to submit the petition for Fall 2022 is June 15th. Petitions filed after the deadline will be considered on a case-by-case basis, and students may be subject to finance charges and fees. Be proactive and submit your petition now if you plan to be away. Petitions cannot be accepted after the start of the academic term.
---
News
Twenty-five Receive Awards Recognizing Inclusive Excellence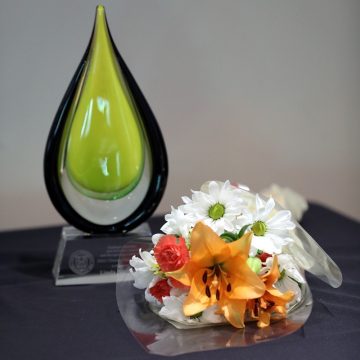 The Graduate School Office of Inclusion and Student Engagement and the Graduate and Professional Student Diversity Council presented the 2022 Distinguished Awards at the Graduate Diversity and Inclusion Awards and Recognition Celebration on May 12 in G10 Biotech.
---
Student Spotlight
Tessy Schlosser is a doctoral candidate in government from Mexico City, Mexico. She earned her bachelor's degree at CIDE in Mexico City and a master's degree at the University of Chicago and now studies the political thought of Sor Juana Inés de la Cruz.
Read more about Tessy Schlosser.
All student spotlights.
---
Kudos!
Physics Alumna Named a 2022 Outstanding Young Scientist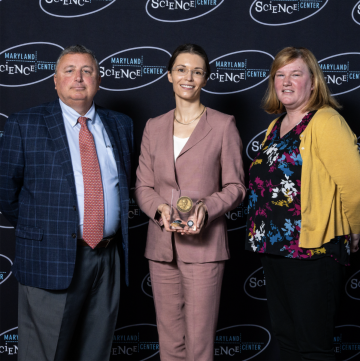 National Institute of Standards and Technology Cellular Engineering Group Leader Elizabeth Strychalski, M.S. '07, Ph.D. '09, has been named a 2022 Outstanding Young Scientist by the Maryland Academy of Sciences and the Maryland Science Center.
Strychalski founded and leads the Cellular Engineering Group at NIST, working to provide a foundation of measurements needed to support the design and control of engineered function in living systems. She conducts high-impact research in the areas of engineering biology, synthetic biology, nano- and microelectromechanical systems, and policy.
---
Doctoral Candidate Publishes Article in the Washington Post
Spencer Beswick, a doctoral candidate in history, published an article on grassroots anarcha-feminist abortion struggle in the Washington Post, "The model for mobilizing to protect abortion rights beyond voting."
---
Doctoral Candidate Publishes Two First-authored Papers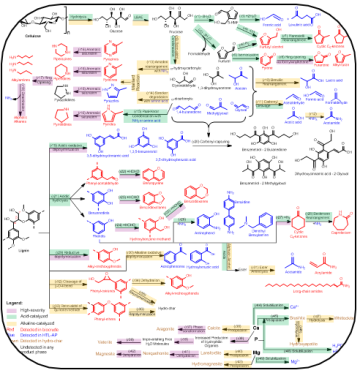 Hanifrahmawan Sudibyo, a doctoral candidate in chemical engineering in the Tester Lab, recently published two first-authored papers focusing on the valorization of anaerobic digestates into renewable biocrude oil and solid-slow release fertilizer to improve the economics and sustainability of agricultural farm operation.
The first paper, "Experimental-based mechanistic study and optimization of hydrothermal liquefaction of anaerobic digestates," was published in Sustainable Energy & Fuels, and the second paper, "Thermodynamics and Kinetics of Struvite Crystallization from Hydrothermal Liquefaction Aqueous-Phase Considering Hydroxyapatite and Organics Coprecipitation," was published in Industrial & Engineering Chemistry Research.