Highlights from Announcements 5/31/22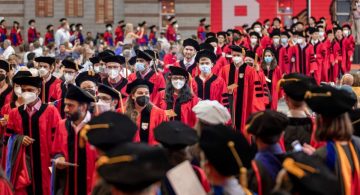 Congratulations, graduates! Watch the Ph.D. Recognition Ceremony recording.
---
Registrar
Submit In Absentia Request Now if You'll be Away for Fall 2022
If you plan to be engaged in full-time study at least 100 miles from campus during the fall semester, you may apply for in absentia status using the online In Absentia Petition form. The deadline to submit the petition for Fall 2022 is June 15th. Petitions filed after the deadline will be considered on a case-by-case basis, and students may be subject to finance charges and fees. Be proactive and submit your petition now if you plan to be away. Petitions cannot be accepted after the start of the academic term.
---
Campus Updates
TCAT Announces Summer Service Changes
TCAT's summer schedule went into effect on Sunday, May 29 and will run through Saturday, August 20. Schedule updates include:
Route 22 will be added to provide service to local state parks.
Routes 14, 14S, 15, 20, and 53 will remain the same.
Routes 83, 90, and 92 will not run.
Routes 10, 11, 13, 17, 21, 30, 31, 32, 36, 37, 40, 43, 51, 52, 53, 65, 67, 77, 81, and 82 will be adjusted.
For additional details, visit the TCAT website.
---
News
Mong Fellowship Advances Neuroimaging Collaboration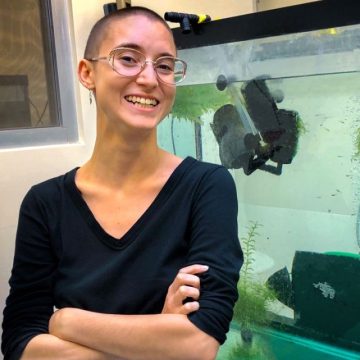 It was late on a Saturday night and snowing hard when doctoral student Rose Tatarsky and Najva Akbari, Ph.D. '21, emerged from a basement laboratory in Clark Hall, giddy with a sense of discovery.
As they shared a ride over slippery roads toward their downtown Ithaca homes, they celebrated a major breakthrough in their neurotechnology project, working to image the brain of the transparent fish Danionella dracula. The results of their work are now under review for publication.
---
Alumni Spotlight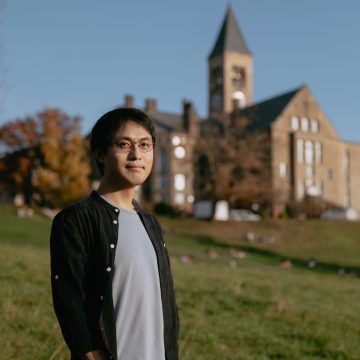 Xiangkun (Elvis) Cao, Ph.D. '21, is an alumnus of the mechanical engineering program at Cornell from Kong Zhuang, Jiangsu Province, China. He is now a postdoctoral fellow at the Massachusetts Institute of Technology (MIT) and an Impact Fellow at the MIT Climate & Sustainability Consortium.
Read more about Xiangkun (Elvis) Cao, Ph.D. '21.