Highlights from Announcements 6/28/21
University Holiday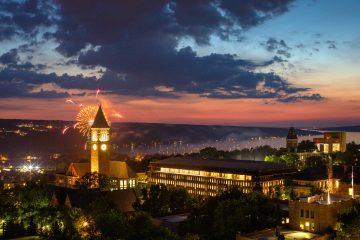 The university will be closed in observance of the Independence Day Holiday this year on Monday, July 5th.
This is considered a university holiday for graduate assistants.
Students, faculty, and staff are asked to take the day off from their regular duties and responsibilities. Students who must perform time sensitive assistantship duties on Monday, such as animal care or critical research, should coordinate with their supervisors to take time off on any equivalent non-holiday weekday.
More information about graduate assistantship holidays can be found in University Policy 1.3.
---
Registrar
Preparing for the August Conferral
Congratulations to students who have reached the finish line and plan to complete degree requirements and graduate this summer. Please refer to the Thesis and Dissertation webpage for detailed information on deadlines and submission requirements to stay on track – the deadline to submit your thesis/dissertation is August 1st.
---
Submit In Absentia Request Now if You'll be Away for 2021
If you plan to be engaged in full-time study at least 100 miles from campus during the fall semester, you may apply for in absentia status using the online In Absentia Petition form. The CDC and State Department have advised that travel to certain areas is not recommended. If your proposed travel is international your travel must be submitted to the Travel Registry and approved through the ITART process.
---
News
Twenty Receive Awards Recognizing Inclusive Excellence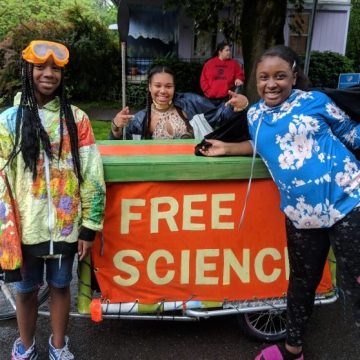 Twenty students, faculty, and staff received Diversity and Inclusion Awards in recognition of their demonstrated leadership and commitment to advancing efforts around diversity, equity, and inclusion in Cornell's graduate community. Read more about the awards.
---
Careers Beyond Academia Executive Director Shares Insight into Career Preparation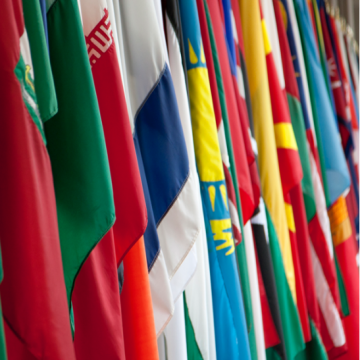 As the number of Ph.D.s granted continues to outpace employment availability in academia, a report from the Organisation for Economic Co-operation and Development calls for institutions globally to offer non-academic career preparation programs for Ph.D. students and postdoctoral researchers.
The intergovernmental coalition argues that the relative lack of opportunities in this area often leaves researchers feeling unprepared for non-academic jobs.
In a new Nature article introducing the report, Susi Varvayanis, executive director of the Graduate School's Careers Beyond Academia, speaks about the progress being made in the U.S. and Canada to prepare doctoral students and postdocs for a wide variety of careers.
---
Student Spotlight: Charlotte Logan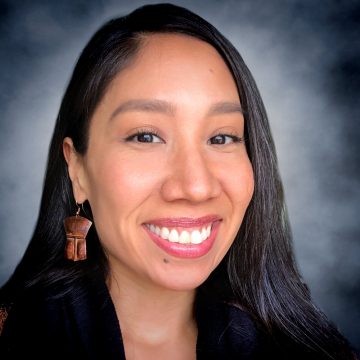 Charlotte Logan is a doctoral student in linguistics from Syracuse, New York. After graduating from the University of Oklahoma as an undergraduate with a major in biochemistry and minor in Native American studies, she chose to pursue further study at Cornell due to its location in the Haudenosaunee homelands and the American Indian and Indigenous Studies Program. Read more about Charlotte Logan.
Check out our other student spotlights and learn about students' research, hobbies, and experiences at Cornell.
---
Kudos!
Three Doctoral Students Receive SSRC Fellowships
Three Cornell doctoral students have been awarded Mellon International Dissertation Research Fellowships by the Social Science Research Council (SSRC): Connor Rechtzigel, a doctoral student in anthropology; Trishna Senapaty, a doctoral candidate in anthropology; and Palashi Vaghela, a doctoral candidate in information science.
---
Doctoral Candidate Begins Postdoctoral Appointment
Michael Buche, a doctoral candidate in theoretical and applied mechanics with an anticipated August '21 conferral date, just started as a postdoctoral appointee for Sandia National Laboratories. He says, "Thank you to my advisor, Professor Meredith Silberstein, for preparing me and guiding me through a wonderful Ph.D. career!"