Highlights from Announcements 6/6/22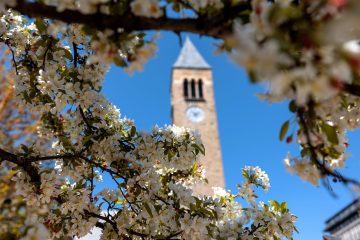 Read about summer TCAT routes to local parks.
---
Registrar
Submit In Absentia Request Now if You'll be Away for Fall 2022
If you plan to be engaged in full-time study at least 100 miles from campus during the fall semester, you may apply for in absentia status using the online In Absentia Petition form. The deadline to submit the petition for Fall 2022 is June 15th. Petitions filed after the deadline will be considered on a case-by-case basis, and students may be subject to finance charges and fees. Be proactive and submit your petition now if you plan to be away. Petitions cannot be accepted after the start of the academic term.
---
News
Two Doctoral Students Receive Africa Fund Fellowships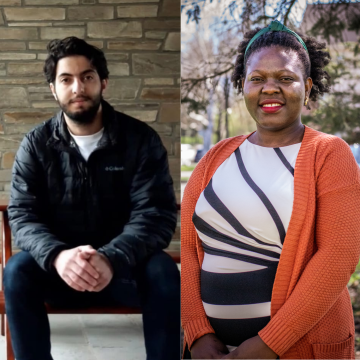 Doctoral students Rafid Bendimerad and Angela Nankabirwa have been selected to receive 2022 Africa Fund Fellowships.
The Africa Fund Fellowship provides one or two semesters of a stipend, full tuition, and Cornell individual student health insurance to doctoral applicants who are citizens of an African country and not permanent residents of the U.S.
Read more about the fellowships.
---
Student Spotlight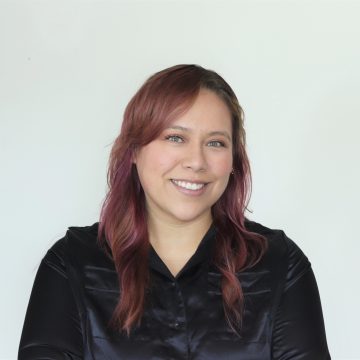 Adriana Hernández is a doctoral candidate in plant biology from Oxnard, California. She attended the University of California, Santa Barbara as an undergraduate and now studies plant evolutionary biology in California's diverse ecosystems.
Read more about Adriana Hernández.
All student spotlights.
---
Kudos!
Alumna Selected by National Geographic Society for Wayfinder Award
Suzanne Pierre, Ph.D. '18, was among those selected by the National Geographic Society for a 2022 Wayfinder Award. The National Geographic Society recognizes recipients for leading a new age of exploration through science, education, conservation, technology, and storytelling.
---
Alumnus Selected for IAGLR Large Lake Champion Award
Abraham Francis '14, M.S. '19 (Mohawk Akwesasne, Deer Clan), was selected for an International Association for Great Lakes Research (IAGLR) Large Lake Champion Award. The award recognizes and honors individuals whose work has made significant contributions to sharing the social, economic, and ecological understanding of large lakes of the world.